Finishing The Dolby Vision Master
If you've followed me through this series from the beginning, it's been quite a journey! From a simple node-based ACES setup to a complex fixed node tree, then an SDR grade. From there – we switched the SDR grade into HDR and made a Dolby Vision version referencing our original SDR creative grade.
Well now, this is the end (of the process, not this series)! The Dolby Vision process is complete, and we need to output and quality-control our work.
Deliverable Files
Dolby Vision requires two things – both an image master that contains the color-graded material and metadata that contains the Dolby Vision analysis and trims. In this example, I'll be making ProRes 4444 image masters – and exporting the metadata as XML.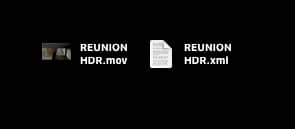 These files can then be used by a client or distributor to make final encode for streaming, build IMF packages for distribution, or be used to archive the final product.
Colorspace And Levels Confusion
The two things that confuse people the most about Dolby Vision are colorspace (P3D65 or Rec2020) and data levels (full/data vs legal/video range). The confusion comes from the fact that Dolby Vision image masters can be made using either P3D65 or Rec2020 and output as either full or legal levels!
The right choice depends entirely on the requirement for your deliverables, and the format you are rendering to – but there are best practices that you should know about, which I will go over in this Insight.
Quality Control
The final and possibly most crucial step is quality control. Making sure your outputs are perfect is critical. Remember – you could do the best grade in history but if the delivery is wrong, that's all the client will ever remember!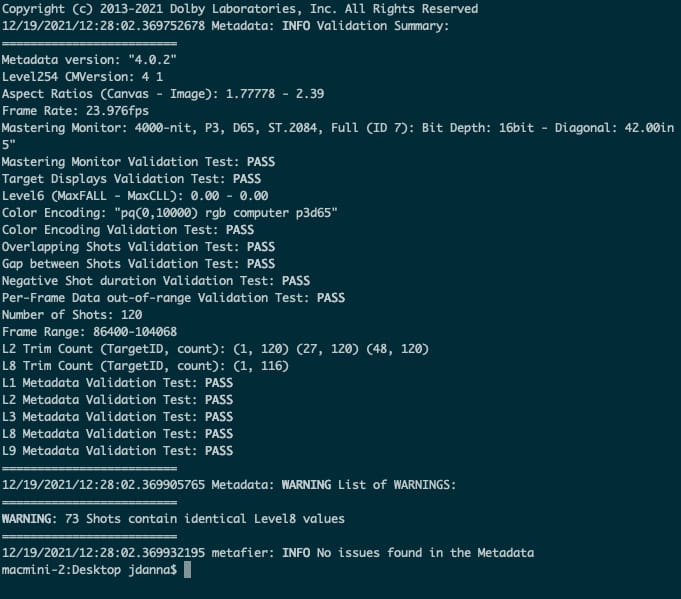 QCing for Dolby Vision is a bit different because you need to check both your image master and the associated metadata together. The image master could be perfect and error-free – but a problem in the metadata could cause playback errors that you never saw when watching your render down.
Putting It All Together
In this Insight – I'm going to walk you through outputting QCing these Dolby Vision deliverables. I'll also dive into some more advanced workflows for converting colorspaces, and outputting tone-mapped versions. We'll cover:
Outputting image masters and correct colorspace/gamma tagging in a node-based ACES workflow
Outputting tone-mapped SDR masters
Exporting metadata
Converting a P3D65 Dolby Vision Grade to Rec2020, for the image master and XML metadata
Validating metadata with Dolby's professional tools
QC checking both the image master and metadata together
Guidance for data-level or video-level settings for both image masters and tone mapped outputs
This Insight does make use of the Dolby Vision Professional tools, and the Dolby Vision trim license for DaVinci Resolve. For more information on these products, visit the Dolby Professional site.
To finish out this series, we will also be scheduling a live conference call for members. I'll be available to answer questions, show examples, and talk through anything related to node-based color management, SDR to HDR workflows, or Dolby Vision finishing!
Until then – leave me any comments or questions below.
Joey
---
Related Flight Path
Member Login
Are you using our app? For the best experience, please login using the app's launch screen
---
Comments