The Mixing Light Story
A Love Of Color & Sharing Knowledge…
It was the year 2012 and two friends (who are professional colorists) got together over a few beers at a major postproduction conference (NAB). They started talking about their love of color and how rewarding and fun it is to share that knowledge with people new to the craft and see their excitement when they drastically improve the look of a project.
Over the course of the next 8 months, this conversation quickly turned to more dedicated discussions that often started with 'what if…'  Those initial conversations between Dan Moran & Robbie Carman eventually led them to Patrick Inhofer, who was running the Tao Of Color website and newsletter. By December Mixing Light was formed and at NAB 2013 MixingLight.com was launched! We continue to be as excited about color and teaching today, as we were back in 2012.
Keep scrolling to learn about this website, its founders and our amazing team of contributors – who are all working professionals and sharing their expertise with you.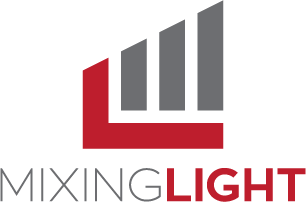 Our Experience
The Mixing Light co-founders have all been color correcting for as long as we've been working in post-production (a combined 55+ years). Trusted by some of the world's top content producers – Patrick, Dan and Robbie are more than professional trainers.
We are working post production professionals in the trenches every day, collaborating with clients and perfecting the look of projects. From narrative & documentary feature films to commercials, music videos, cooperate communication and cutting edge distribution formats like VR, we each maintain a vibrant client base.
We all also share a passion about educating you in the craft of video color correction. Each founder is constantly seeking a path of professional development in this rapidly evolving field. And we constantly look for direct, simple explanations to the most complex color problems.
Prior to Mixing Light, Patrick, Dan and Robbie were all active teachers – at conferences, online and by providing small-group training experiences.
MixingLight.com is the synthesis of our professional, creative, and business lives joined to our passion for sharing knowledge.
What Mixing Light Does
MixingLight.com provides four core products:
---
Are you looking for a constant stream of new information related to digital video color correction? Welcome to the Insights Color Library!  Each week we add 2-4 items - Insights.  Insights can be articles, videos or podcasts focused on technique, creative possibilities, hardware/software or the business of being a post production professional.
All Insights are focused around a single thought. Each Insight is designed to be consumed in 7-15 minutes. This format is perfect for a lunch time knowledge break or for catching up on Insights that were favorited over the past week for a solid morning of weekend learning.
The Insights Color Library requires paid membership to access.
Are you're learning color correction software and want an organized, designed system leading to mastery? Our stand-alone Courses are designed to get you up and running with the core concepts, features and workflows of popular software that have a strong color correction toolset, like DaVinci Resolve.
Our Color Courses help newbie's get off to a strong start and help experienced pros learn about features they've missed - but need to know about. We are continuing to accelerate our course offerings on a variety of software platforms.
Color Courses are not included in (and don't require) the Insights Color Library membership.
Do you want access to quality Blackmagic, or RED, or Phantom (or insert your camera) clips to practice with? And do you want those quality clips organized into a coherent story that replicate an actual client job? Then Practice Projects are for you.
Get access to camera original footage in the form of a complete short. Practice Projects are fully conformed timelines, ready for immediate color correction. They are self-directed (no training is provided). Each Project mirrors specific workflows and challenges every aspiring and working editor or colorist needs to master.
Plus, every Practice Project is licensed for you to use in your demo reel and present it to your future clients as an example of your talents.
---
Colorist Flight School
When each of the MixingLight.com founders was coming up in the postproduction industry, mentorship was a big deal – we were all assistants learning from master colorists and editors.  Colorist Flight School is meant to replicate that experience in our 'gig economy'.  Each Colorist Flight School is based around a Mixing Light Practice Project (but not all Projects will get the full Flight School treatment). You'll watch and learn from a professional colorist grading footage you own.  But no mentorship relationship works unless you can get feedback – Colorist Flight School allows you to submit your grades and get high-quality comments from a senior colorist.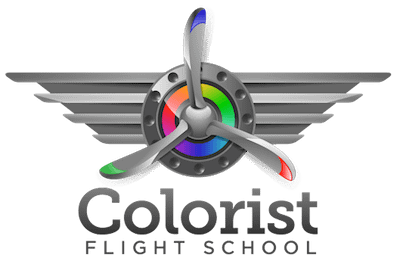 Our Team
MixingLight.com is the partnership of Patrick Inhofer, Dan Moran and Robbie Carman. Colorists and educators, each of MixingLight's co-founders has a unique perspective on all things color and each address subjects on Mixing Light that interest & challenge them as professional colorists and teachers.
They've been joined by a growing team of established post-production professionals. These Contributors broaden out the scope, reach, and professional insights of this website. Collectively, Mixing Light strives to lift the talents and tighten the learning curve of all television and film professionals.
---
Contributing Authors
---
Over the past fifteen years, Arthur Ditner has worked in post-production in a variety of roles including colorist, editor, and dailies producer. He currently teaches and writes about technology news full-time, and helps post-production supervisors get through QC failures with paint fixes in a hurry.
Arthur started his career in 2007 as a broadcast technician, monitoring the live feeds and scheduling of programming within master control (and performed many tape-to-tape dubs). In 2012, he relocated to Atlanta, GA to launch the post-production division of Sim International which included near-set dailies labs, LTO writing, turnkey Avid suites, and custom designed DIT cart rental packages. In 2015, Arthur returned to Toronto and began working as a colourist on broadcast series. In 2019 he was the senior colourist on two Netflix originals series: Jinn, and Delhi Crime.
Arthur has taught post-production courses at Humber College, the Liaison of Independent Filmmakers Toronto, Seneca College, Blackmagic Design, and Sheridan College. He has also mentored up and coming talent as part of YouTube's NextUp programme, and has been a guest speaker at OCAD and SCAD universities.
Luke Ross is a professional freelance colourist based in Wellington, New Zealand. He graduated from the New Zealand Broadcasting School in 2018 and travelled to the United Kingdom where he spent two years working on Baselight as a Colourist Assistant.
Key highlights of his career include working on independent feature films and television drama at Lipsync Post in London, building a successful YouTube channel 'lukerosspost' focused around Baselight educational content – and working on AppleTV+ and Netflix docu-series at Films@59 in Bristol.
COVID-19 brought him back home to New Zealand, where he is currently freelancing as a colourist and working full-time as a Content Producer. He could be tempted to return full-time to Baselight as a Colourist Assistant or Colourist in the near future.
Jason Druss C.S.I.
Jason Druss is a Senior Colorist at WarnerMedia Studios, living in Atlanta, GA. He frequently works on short form and long-form content for Turner Sports (NBA on TNT, Bleacher Report, NBA TV), TCM, HBO Max, TNT, and Cartoon Network. WMS ad campaigns include Buick, Geico, Lowe's, and more.
Multiple feature-length documentary credits include "Latter Day Jew", "The Carnival", and "The Last Ride". Most recently, Jason graded the Slamdance 2021 short film "The Co-Op"
Originally from Philadelphia, Jason started on a laptop, downloading the first free version of Davinci Resolve. Determined to make a career as a professional colorist, he obsessed over the craft and technology until he found himself working at Blackmagic Design as a Davinci Resolve Product Specialist. He toured the country gaining access to top post-production facilities, trade shows, and training lectures as a guest and presenter. He became one of the only official US Blackmagic spokespeople representing the company publicly.
Jason continued freelancing relentlessly in Philly and NYC. Jason gained an additional position as a colorist at NFL Films working their 16 hour Sunday game-day shift as well as restoring 16mm and S16mm film. He found his first mentorship under Supervising Colorist Chris Pepperman. Jason joined the Colorist Society International shortly after.
In November 2019, Jason and his wife Paige along with their two dogs moved to Atlanta, joining WarnerMedia Studios. Jason is also a Mixinglight.com podcaster & contributor. He enjoys playing Rummikub (poorly), and obsessing over post-production technology and culture.
Cullen Kelly is a Los Angeles-based senior colorist with credits spanning film, television, and commercials, for clients and outlets including Netflix, HBO, Hulu, Microsoft, American Airlines, and Apple. With a background in image science as well as the arts, he's passionate about the intersection of the creative and technical, and its role in great visual storytelling.
In addition to his grading work, Cullen teaches and writes about color for Blackmagic Design, Frame.io, and several universities in the LA area. He's also the creator of Colloid.cc, a custom suite of Resolve plug-ins for working colorists.
Peder Morgenthaler is a colorist, editor and workflow consultant in Denver, Colorado. He currently runs Frame Linear, a boutique post-production entity offering editorial, color and finishing services to the production community in Colorado and beyond. A 15-year veteran of the post-production industry, his work focuses on advanced color and post workflows, shared storage system technology, and demystifying complex imaging concepts for filmmakers.
Since 2008, Peder has also served as a consultant for Seagate Technologies in their enterprise shared-storage division (formerly Dot Hill), helping shape their advanced OEM SAN platforms for the Media & Entertainment market. These OEM platforms have been adopted by companies like Quantum, Autodesk, SGO, Avid and Rohde & Schwarz. Peder's a firm believer in the power of shared storage as a creativity and collaboration enabler, especially in today's world of burgeoning footage loads and shrinking deadlines.
When Peder's not stuck in a dark room working on indie features, docs, reality tv and action sports programming, he can be found golfing, painting, reading, playing the occasional video game, and consuming way too much media in search of the next big trend. You can find him at framelinear.com.
Joey D'Anna is a colorist and online editor in the Washington DC area. He started his career in post over 15 years ago doing linear tape to tape online editing, and then continued into non-linear editing, finishing and color grading.
Today Joey color grades and finishes both short form broadcast marketing, and long form documentaries and independent films. You can follow him on twitter at @joeydanna, or check out some of his work at www.joeydanna.tv
Katie Hinsen is an international award-winning Post Production professional with credits on over 80 major productions. Over a 20-year career she has worked as an engineer, editor, VFX artist, Stereoscopic 3D artist, colorist and finishing artist; on commercials, documentaries, television, music videos, short and feature films. Her work has been nominated, and won, multiple Academy Awards, BAFTAs and Emmy Awards. Having spent the past six years based in New York, Katie returned home in 2017, taking on the role of Head of Operations at Auckland's Department of Post.
Katie has throughout her career been involved in both production and R&D of new digital acquisition and distribution formats including Stereoscopic/Autostereoscopic 3D, RED, HFR, HDR, 4K+ and DCP. She is considered both a world expert in a number of technologies including High Dynamic Range and High Resolution 4K-8K workflows, and celebrated as a major Thought Leader in the post production industry, writing, advising and speaking at industry conferences.
Outside of the office she is a passionate advocate for emerging talent, speaking at industry events, providing mentorship, and serving a number of industry-based non-profit organizations including Gaia Community Initiatives and the One Voice project in New Zealand, and the Blue Collar Post Collective and Society of Motion Picture & Television Engineers (SMPTE) in the United States. In addition to her technical expertise, Hinsen is an expert in the issues of talent development, diversity and mentorship.
With over 40 years in professional imaging production, photography, and video work, Neil has received numerous awards including the Master Photographer and Craftsman degrees from the Professional Photographers of America. For many years, besides his portrait work, he ran a color lab printing portraits (especially competition prints) for other noted portraitists. He and his wife won many awards in professional image competitions along with serving in professional trade group leadership positions.
Neil became enamored of Adobe SpeedGrade when he transitioned into working with video media. His passion for the color, tonality, and the "feel" of images made him far more suited to spending time learning to make things pretty than editing a tight program. Neil got thoroughly, passionately hooked into studying and practicing the colorist toolset.
Since then, his continual efforts to learn and passions to help others resulted in being asked to join the Adobe Community Professional program helping with the video apps, specializing in color and image quality along with motion graphics. He has given online presentations on the creation and use of "Mogrts" (Motion Graphics Templates) in Adobe Premiere Pro and After Effects, and was a proofreader for Jarle Leirpoll's ebook "Making MOGRTS: Creating Motion Graphics in Adobe After Effects".
And he still misses SpeedGrade.
​Jamie Dickinson is an online editor, colourist and trainer with experience in graphics, compositing, grading, film and DI.
Trained as an engineer at the BBC, colour-balancing studio cameras and telecine, he moved into graphics and post-production where Jamie quickly progressed to Supervisory Operator. He later moved on to working on promos, ads, feature films, dramas and documentaries. As a full-time colour grader and finisher in London he used a Quantel Pablo and has been using Resolve since moving to the USA.
He's worked on countless items for programmes like Newsnight, Panorama, music videos such as Take That, Mumford & Sons, promos for Sky, adverts for T-Mobile, Mazda, features films and webseries. In addition to my work as an editor and colourist, I've also done training on workflows and grading for BBC TV News, London Film School and HBO, NBC and WGBH.​
Scott Stacy is a mid-west colorist who grades narrative, documentary, commercial and advertising genres. He enjoys working for clients such as Lee Jeans, Sprint, Paramount and especially indie filmmakers. Scott is the Submissions Officer for the 2019 Colorist Society International Awards and also serves on the Committee.
Scott brings a rich and textured life history to his work. Before becoming a colorist, Scott was behind a camera as a Director of Photography.
In earlier chapters of his career, he spent his time as a working musician in Hollywood and San Francisco. There, he spent his time behind a mixing console in post-production, recording music for film, and rock & roll. Creativity in time-based forms has always been a native language.
You can also follow Scott on Instagram: @scottcstacy.
Marc Wielage C.S.I.
Marc Wielage is a veteran LA colorist who has worked with both film and digital since the prehistoric days of the late 1970s. He has color-corrected more than 700 major studio feature films and 44 network TV series, and has worked for 11 different post-production houses, including Technicolor, Lowry Digital, and Industrial Light & Magic. Some of his feature HD projects include Star Wars Episode 4: A New Hope, Star Wars Episode 6: Return of the Jedi, Dancing with Wolves, Die Hard, Spy Kids 2, The Cider House Rules, The Black Hole, and many others.
Wielage started as a camera operator and lighting director in local TV in Tampa, Florida. He moved to Los Angeles in 1977, where he worked as an audio engineer on a variety of radio and music projects. He moved into film transfers (what is now called scanning) on various telecines, including traditional film chains, Rank-Cintel Flying-Spot Scanners, Spirit Scanners, and then exclusively with data starting around 2007. He started using Resolve 8 in 2009, but has also used Baselight and Lustre at different companies. He currently freelances for iPost and TriCoast Worldwide in LA, and also is involved with film restoration for Vinegar Syndrome, an East coast-based home video firm.
Wielage has recently branched out into training and is now certified by Blackmagic Design for Resolve 101 and Advanced Resolve training. He also works on occasion as a full-service "post-production consultant," acting as a facility liaison, post supervisor, workflow supervisor, and colorist, as well as coordinating sound deliveries for indie features.
Having first started out as an online editor and motion graphics artist, Ryan's journey into color correction and grading had always been led by an admiration for digital cinematography and computer science. He owns and operates a small color correction business, Huephoric, from out of Houston Texas.
He has since adapted these skill-sets for two different work environments, and uses DaVinci Resolve both creatively in the color suite, and as a Digital Imaging Technician out on production. His work history includes everything ranging from popular music videos, local feature films, to national commercial campaigns for cable networks, and specials that are currently streaming on Netflix. You can check out what else he's been part of lately over at his website at www.huephoric.com.
Ryan is a full member of the Colorist Society International.
Jason Bowdach is a professional colorist, finishing artist, and workflow consultant based in Los Angeles, California. He has worked with commercial brands such as Adobe, Google, and LensCrafters, and his work has been featured at the Sundance and Tribeca Film Festivals.
He is a Blackmagic Design certified instructor and has produced training for companies such as Ripple Training, Frame.io, BorisFX, and Digital Anarchy.
Jason is founder and creator of PixelTools, a company dedicated to making color grading faster, easier, and more creative. Also, Jason is the lead workflow engineer for the cable and OTT streaming network, The Africa Channel.
You can learn more about Jason and his work from his website, jasonbowdach.com, and you can reach him on twitter @jbowdacious.
With almost 30 years in the TV production industry, Rich likes to tell people he fought in the trenches of the digital revolution. This gives him a unique perspective for what worked (and did not work) as we moved from the old analog world towards today's fully digital workflow. But technology continues it's ever-changing pace, widening the gaps between production and post-production abilities and expectations; Rich continues working at the front lines, updating and refining his workflows and skills.
Rich's career as a DIT began in 2005 when the production company he worked for acquired one of the first Red One Digital Media cameras in the Tampa Bay marketplace. This revolutionary camera taught Rich the need to educate local DoPs and operators; helping them get the most from their images and developing successful digital workflows. From On-Set through Post Production, Rich emphasizes smart, fast, and redundant data transfer while maintaining the highest color fidelity through color grading and final delivery.
Christophe Delaunay
Christophe Delaunay is a hobbyist colorist based in France. Like many, in 2009 he embraced the DSLR revolution where all seemed possible with affordable gear. But he wasn't happy with the final images from his footage: something was 'missing'. Until he found a tutorial from Stu Maschwitz on how to create a Summer Blockbuster Film Look with Colorista II. It became clear that polished videos were as much a matter of color correction as camera gear.
Christophe then searched the Web for color grading tutorials. Back in 2010 there was very little training and even fewer were teaching the philosophy of color grading, beyond the software interface.
Fortunately, Tao Of Color (created by Mixing Light co-founder Patrick Inhofer) released the 'In Tents' Masterclass. Patrick provided students the required knowledge to try to grade a real short film, including all the footage. That was the beginning of the relationship with the Tao which then parlayed to MixingLight.com.
Rob Bessette is the lead Colorist at Finish Post, a full-service postproduction facility located in the heart of Boston. Over the past 10 years Rob has fine-tuned his color correction skills and consistently works on commercial spots for international brands like Carnival Cruise Lines, Major League Baseball, McDonalds, and Subway. He credits much of the creative process to his artistic background and strives to create compelling work day in and day out. He uses Blackmagic Design's DaVinci Resolve color correction system in his daily work, and teaches how just a little bit of color can make a whole world of difference, no matter the project.
On occasion, Rob teaches color correction at the Boston University Center for Digital Imaging Arts. You can learn more about Rob Bessette at his website www.robbessette.com or give him a shout on Twitter @robsbessette.
Josh Petok is a Colorist who helps reality shows look their absolute best. From his beginnings on "The Surreal Life," he strives to intensify drama or comedy while still keeping the presence and authenticity of reality TV. Completing work on his 66th show, Josh is continually learning and developing new methods for enhancing the shows that he works on.
Josh is the host of 'The Colorist Podcast' a monthly podcast highlighting the work of some of the industries most in demand and popular colorists. Josh is also a moderator on the popular colorist website liftgammagain.com. You can find out more about Josh Petok at his website www.joshpetok.com or interact with him on Twitter @joshpetok.
Co-Founders
---
Pat Inhofer
Patrick Inhofer is a professional colorist currently residing in Orlando, Florida. He's a 32-year veteran of the film and television post-production industry. He takes his experience working at high-end full-service New York City post houses and delivers them to low- and mid-budget productions.
Since 2010, Patrick has continuously published a free weekly Newsletter for digital video colorists curating the internet for the latest news and high-quality content relevant to professional and aspiring colorists. In 2012, Patrick co-founded MixingLight.com.
Patrick has worked on films, documentaries, television series, corporate videos, promos, and ID packages for a range of clients ranging from broadcast/cable networks, to indie films making the festival circuit, to corporate giants. He's worked with directors Barry Levinson and Bruce Sinofsky. Other clients include: HBO, NBC, ABC, Dinsey+, Showtime, ESPN, PBS, National Geographic Channel, Hasbro, Brighthouse.
Dan Moran is an in-demand and respected short form colorist and trusted collaborator of some of the world's most exciting talent working on commercials, music videos and film projects.
He joined the team from Smoke and Mirrors in 2015, when Coffee & TV set up a high end grading facility. Over the last 10 years, Dan has graded numerous commercials which went on to win at the British Arrows, Cannes Lions and Kinsale Sharks.
He has also picked up a hoard of nominations for best colour grading at the 2015 and 2016 Kinsale Sharks. His commercial project credits include: Versace, Ikea, Cadbury, Nike, Netflix, Selfridges and Baileys. Dan has also graded 2 UKMVA award-winning promos, and worked with a diverse list of music artists, such as Radiohead, Ellie Goulding, Zayn Malik, Tinie Tempah and many more.
Robbie Carman is senior colorist and owner of DC Color, a postproduction boutique located in the Washington, DC area with a focus on broadcast television and independent film finishing. Robbie has 18 years of experience grading, including hundreds of programs for broadcast outlets like Discovery Networks, National Geographic, PBS, MSNBC, Smithsonian Channel and others.
Films Robbie has colored have screened and won awards at prestigious film festivals including Tribeca, Sundance, HotDocs, and SXSW. His work has contributed to the success of many non-profit and governmental organizations including The Pew Charitable Trusts, Conservation International, USAID, and The U.N. Robbie's color grading has also been leveraged to help political campaigns and political action committees on both sides of the aisle.
Robbie speaks regularly at conferences such as NAB, IBC, Interbee, CabSat, Adobe Max, & The Editors Retreat. In 2015 Robbie, was awarded as a Max Master at the Adobe Max conference as the highest overall rated speaker.