The Mixing Light Story
A Love Of Color & Sharing Knowledge…
It was the year 2012 and two friends (who are professional colorists) got together over a few beers at a major postproduction conference (NAB). They started talking about their love of color and how rewarding and fun it is to share that knowledge with people new to the craft and see their excitement when they drastically improve the look of a project.
Over the course of the next 8 months, this conversation quickly turned to more dedicated discussions that often started with 'what if…'  Those initial conversations between Dan Moran & Robbie Carman eventually led them to Patrick Inhofer, who was running the Tao Of Color website and newsletter. By December Mixing Light was formed and at NAB 2013 MixingLight.com was launched!
In 2021, Patrick stepped up to become Mixing Light's sole owner and CEO to guide it into its next stage of development.
Keep scrolling to learn about this website and our amazing team of contributors – who are all working professionals, taking time out of their busy careers and sharing their expertise with you – helping us all grow our careers and become a better resource for our clients.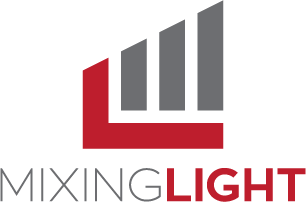 Our Experience
At its heart, Team Mixing Light is a continuing education platform comprised of its CEO, two co-founders, and almost two dozen Contributors.
We are working post production professionals in the trenches every day, collaborating with clients and perfecting the look of projects. From narrative & documentary feature films to commercials, music videos, corporate communication, and cutting edge distribution formats like Dolby Vision, we each maintain a vibrant client base.
We all share a passion for educating others in the craft of digital video color, workflows, and post production. Each team member is constantly seeking a path of professional development in this rapidly evolving field. And we constantly look for direct, simple solutions to complex workflows and problems.
Mixing Light's CEO Patrick Inhofer has worked in television and film post production since 1989 and been a full-time colorist since 2006. He's taught at conferences, online, and provided small-group training experiences. Today, he is dedicated to building out Mixing Light from the small side-hustle it started as in 2012 and into a stand-alone company with multiple employees.
MixingLight.com is the synthesis of professional, creative, and business lives joined with a passion for sharing knowledge with a high level of expertise and accountability.
What Mixing Light Does
MixingLight.com provides four core products:
---
Are you looking for a constant stream of new information related to digital video color correction? Welcome to the Insights Color Library!  Each week we add 2-4 items - Insights.  Insights can be articles, videos or podcasts focused on technique, creative possibilities, hardware/software or the business of being a post production professional.
All Insights are focused around a single thought. Each Insight is designed to be consumed in 7-15 minutes. This format is perfect for a lunch time knowledge break or for catching up on Insights that were favorited over the past week for a solid morning of weekend learning.
The Insights Color Library requires paid membership to access.
Are you're learning color correction software and want an organized, designed system leading to mastery? Our stand-alone Courses are designed to get you up and running with the core concepts, features and workflows of popular software that have a strong color correction toolset, like DaVinci Resolve.
Our Color Courses help newbie's get off to a strong start and help experienced pros learn about features they've missed - but need to know about. We are continuing to accelerate our course offerings on a variety of software platforms.
Color Courses are not included in (and don't require) the Insights Color Library membership.
Do you want access to quality Blackmagic, or RED, or Phantom (or insert your camera) clips to practice with? And do you want those quality clips organized into a coherent story that replicate an actual client job? Then Practice Projects are for you.
Get access to camera original footage in the form of a complete short. Practice Projects are fully conformed timelines, ready for immediate color correction. They are self-directed (no training is provided). Each Project mirrors specific workflows and challenges every aspiring and working editor or colorist needs to master.
Plus, every Practice Project is licensed for you to use in your demo reel and present it to your future clients as an example of your talents.
---
Colorist Flight School
When each of the MixingLight.com co-founders was 'coming up' in the postproduction industry, mentorship was a big deal – we were all assistants learning from master colorists and editors.  Colorist Flight School is meant to replicate that experience in our 'gig economy'.  Each Colorist Flight School is based around a Mixing Light Practice Project (but not all Projects will get the full Flight School treatment). You'll watch and learn from a professional colorist grading footage you own.  But no mentorship relationship works unless you can get feedback – Colorist Flight School allows you to submit your grades and get high-quality comments from a senior colorist.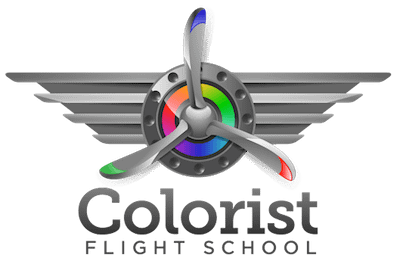 Our Team
MixingLight.com is owned and operated by a professional colorist, Patrick Inhofer. Patrick co-founded Mixing Light in 2012 with colorists Dan Moran and Robbie Carman.
Over the past decade, the co-founders attracted a growing team of established post-production professionals. These Contributors broaden the scope, reach, and professional insights of the platform. Collectively, Mixing Light strives to lift the talents and tighten the learning curve of all television and film professionals.
---
Contributing Authors
---
Co-Founders
---
Patrick Inhofer
Patrick Inhofer is the CEO and owner of Mixing Light. He is a professional colorist currently residing in Orlando, Florida. He's a 33-year veteran of the film and television post-production industry. He takes his experience working at high-end full-service New York City post houses and delivers them to low- and mid-budget productions.
Since 2010, Patrick has continuously published a free weekly Newsletter for digital video colorists curating the internet for the latest news and high-quality content relevant to professional and aspiring colorists. In 2012, Patrick co-founded MixingLight.com.
Patrick has worked on films, documentaries, television series, corporate videos, promos, and ID packages for a range of clients ranging from broadcast/cable networks, to indie films making the festival circuit, to corporate giants. He's worked with directors Barry Levinson and Bruce Sinofsky. Other clients include: HBO, NBC, ABC, Dinsey+, Showtime, ESPN, PBS, National Geographic Channel, Hasbro, Brighthouse.
Dan Moran is an in-demand and respected short form colorist and trusted collaborator of some of the world's most exciting talent working on commercials, music videos and film projects.
He joined the team from Smoke and Mirrors in 2015, when Coffee & TV set up a high end grading facility. Dan currently works in his own shop in Bristol, UK. Over the last 10+ years, Dan has graded numerous commercials which went on to win at the British Arrows, Cannes Lions and Kinsale Sharks.
His commercial project credits include: Versace, Ikea, Cadbury, Nike, Netflix, Selfridges and Baileys. Dan has also graded 2 UKMVA award-winning promos, and worked with a diverse list of music artists, such as Radiohead, Ellie Goulding, Zayn Malik, Tinie Tempah and many more.
Robbie Carman is senior colorist and owner of DC Color, a postproduction boutique located in the Washington, DC area with a focus on broadcast television and independent film finishing. Robbie has 20 years of experience grading, including hundreds of programs for broadcast outlets like Discovery Networks, National Geographic, PBS, MSNBC, Smithsonian Channel and others.
Films Robbie has colored have screened and won awards at prestigious film festivals including Tribeca, Sundance, HotDocs, and SXSW. His work has contributed to the success of many non-profit and governmental organizations including The Pew Charitable Trusts, Conservation International, USAID, and The U.N. Robbie's color grading has also been leveraged to help political campaigns and political action committees on both sides of the aisle.
Robbie speaks regularly at conferences such as NAB, IBC, Interbee, CabSat, Adobe Max, & The Editors Retreat. Robbie was awarded a Max Master at the Adobe Max conference as the highest overall rated speaker, for several years.