The Mixing Light Mission Statement
At Mixing Light, we are an alternative to the typically uninformed internet advice that takes many filmmaking careers down a path of failure. We help our members acquire the skills necessary to launch and maintain a successful career through a community of sharing Contributing Mentors who are client-proven digital cinema and video specialists.
We believe you should avoid looking for answers in a sea of questionable tutorials that develop bad habits and risk missed deadlines or unhappy clients. Our Contributors document and share their mistakes, discoveries, workarounds, and insights so others following in their footsteps can avoid years of frustration and bad results.
Mixing Light's mission is to build the confidence of our members while accelerating their careers inside a supportive community of like-minded creative professionals comfortable within our tech-oriented and always-evolving craft.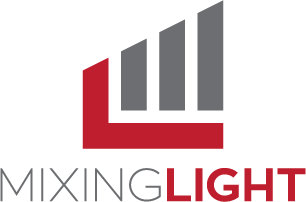 About Our Contributing Mentors
Our Contributors are digital cinema and video professionals actively working in the trenches every day, collaborating with and perfecting the stories of their clients. From narrative & documentary feature films to commercials, music videos, corporate communication, and cutting-edge distribution formats like Dolby Vision, our Contributors maintain a vibrant client base.
We all share a passion for educating others in the craft of digital cinema workflows for production and post production. We constantly look for direct, simple solutions to complex workflows and problems – and document those solutions for others to walk in our footsteps (and then make their own discoveries).
Mixing Light originally catered exclusively to professional cinema colorists and has recently broadened our reach to include those specialties directly impacting the recording, refinement, and distribution of our client's stories.
What Mixing Light Provides
MixingLight.com provides four core products:
---
Are you looking for a constant stream of new information related to digital cinema and video techniques? Welcome to the Insights Tutorial Library!  Each week we add 2-3 items - Insights.  Insights can be articles, videos, or podcasts focused on technique, creative possibilities, hardware/software, or the business of being a creative digital cinema/video professional.
All Insights are focused around a single thought. Each Insight is designed to be consumed in 7-15 minutes. This format is perfect for a lunchtime knowledge break or catching up on Insights that were favorited over the past week for a solid morning of weekend learning.
The Insights Tutorial Library requires paid membership to access, although a small percentage of Insights are free, in front of the paywall, for everyone to enjoy.
Are you learning DaVinci Resolve and want an organized, designed system leading to mastery? Our stand-alone DaVinci Resolve Fundamentals training courses are designed to get you up and running with the core concepts, features, and workflows of this popular all-in-one post produciton software.
Our Resolve Fundamentals training help newbies get off to a strong start and help experienced pros learn about features they've missed - but need to know about.
Members of the Insights Tutorial Library earn credits every month toward releasing our DaVinci Resolve courses. Every new member gets instant access to one Course of their choice. Then every 3-4 months, if they maintain an active membership, they earn enough credits to release another DaVinci Resolve Fundamentals course of their choosing.
Do you want access to quality Blackmagic, RED, or Phantom (or insert your camera) clips to practice with? And do you want those quality clips organized into a coherent story that replicates an actual client job? Then Practice Projects are for you.
Get access to camera-original footage in the form of a complete short. Practice Projects are fully conformed timelines, ready for immediate color correction. They are self-directed (no training is provided). Each Project mirrors specific workflows and challenges every aspiring and working editor or colorist needs to master.
Plus, every Practice Project is licensed for you to use in your demo reel and present it to your future clients as an example of your talents.
---
Colorist Flight School
When each of the MixingLight.com co-founders was 'coming up' in the postproduction industry, mentorship was a big deal – we were all assistants learning from master colorists and editors.  Colorist Flight School is meant to replicate that experience in our 'gig economy'.  Each Colorist Flight School is based around a Mixing Light Practice Project (but not all Projects will get the full Flight School treatment). You'll watch and learn from a professional colorist grading footage you own.  But no mentorship relationship works unless you can get feedback – Colorist Flight School allows you to submit your grades and get high-quality comments from a senior colorist.
Our Team
Over the past decade, Mixing Light has attracted a growing team of established post-production professionals. These Contributors document their mistakes, discoveries, and workarounds so others following in their footsteps can avoid years of unnecessary frustration and bad results from inexperienced internet advice. Mixing Light's mission is to build the confidence of our members while accelerating their careers inside a supportive community.
MixingLight.com is owned and operated by a professional colorist and finisher, Patrick Inhofer.
---
Contributing Authors
---
Staff
---
Patrick Inhofer is the CEO and owner of Mixing Light. He is a professional colorist currently residing in Orlando, Florida. He's a 33-year veteran of the film and television post-production industry. He takes his experience working at high-end full-service New York City post houses and delivers them to low- and mid-budget productions.
Since 2010, Patrick has continuously published a free weekly Newsletter for digital video colorists curating the internet for the latest news and high-quality content relevant to professional and aspiring colorists. In 2012, Patrick co-founded MixingLight.com.
Patrick has worked on films, documentaries, television series, corporate videos, promos, and ID packages for a range of clients ranging from broadcast/cable networks, to indie films making the festival circuit, to corporate giants. He's worked with directors Barry Levinson and Bruce Sinofsky. Other clients include: HBO, NBC, ABC, Dinsey+, Showtime, ESPN, PBS, National Geographic Channel, Hasbro, Brighthouse.
Patrick is a co-founder of MixingLight.com. In December 2021, Patrick acquired Mixing Light from his co-founders and now owns and manages the day-to-day operations of MixingLight.com