The Mixing Light Story:
A Love Of Color & Sharing Knowledge
Five years ago, two friends got together over a few beers at a major post production conference (NAB). They started talking about their love of color and how rewarding and fun it is to share that knowledge with people new to the craft and see their excitement when they drastically improve the look of a project.
Over the course of the next 8 months, this conversation quickly turned to more dedicated discussions that often started with 'what if…'  Those initial conversations between Dan Moran & Robbie Carman eventually led them to Patrick Inhofer and, a year later at NAB 2013, MixingLight.com was launched! We continue to be as excited about color and teaching as we were on day one.
Our Experience
Mixing Light co-founders Patrick, Dan & Robbie have all been doing some form of color correction for as long as they've been working in post-production (a combined 45+ years).
Trusted by some of the world's top content producers – Patrick, Dan and Robbie aren't simply professional trainers.
They're in the trenches every day with clients perfecting the look of projects ranging from narrative & documentary features, commercials, music videos, cooperate communication and cutting edge distribution formats like VR.
Simply having a lot of work experience doesn't mean much if you're running a training website requiring passion and constant growth.  All of the MixingLight.com co-founders share a passion about educating others in the craft of video color correction & each founder is constantly seeking a path of professional development.
Prior to Mixing Light, Patrick, Dan and Robbie were all active teachers – at conferences, online and by providing small-group training experiences. They are also full members of the Colorist Society International (C.S.I) a professional guild recognizing full-time accomplished colorists.
MixingLight.com is the synthesis of our professional, creative, and business lives joined to our passion for sharing knowledge.
What Mixing Light Does
MixingLight.com provides four core products:
Insights: The Color Library – at the heart of the Mixing Light experience is the Insights Library.  Each week we add 2-4 items – what we call Insights.  These Insights can be articles, videos or podcasts focused on technique, creative possibilities, hardware/software or the running of a color correction business.   All of the Insights are always focused around a single thought. Each Insight is designed to be consumed in 7-15 minutes. This format is perfect for a lunch time knowledge break or for catching up on Insights that were favorited over the past week for a solid morning of weekend learning.
Color Courses – Learning color correction software can be hard!  Our courses are designed to get you up and running with the core concepts of popular software like DaVinci Resolve. We are continuing to accelerate our course offerings on a variety of software platforms.
Practice Projects –  One thing we constantly hear from our Insights Color Library members – 'Can you find me a Blackmagic, or RED, or Phantom (or insert your camera) clip to practice with?'  While top colorists work with the best formats and the best DPs, the reality is different for the rest of us.  Access to high-quality codecs, based in compelling stories is hard to find. Practice Projects help solve that problem.
Our growing Practice Projects library gives you access to RAW, Log, and Flat footage in the form of a complete short film.  Practice Projects are self-directed (no training is provided) and each reflects workflows and challenges every aspiring and working colorist needs to master. Plus, every Practice Project is licensed so you can use the footage in your demo reel and present it to your future clients as an example of your talents. Our goal is to add new Practice Projects every quarter (and retire existing ones to keep the Library fresh).
(Coming in late 2017) Colorist Flight School – When each of the MixingLight.com founders was coming up in the postproduction industry, mentorship was a big deal – we were all assistants learning from master colorists and editors.  Colorist Flight School is meant to replicate that experience in our 'gig economy'.  Each Colorist Flight School is based around a Mixing Light Practice Project (but not all Projects will get the full Flight School treatment). You'll watch and learn from a professional colorist grading footage you own.  But no mentorship relationship works unless you can get feedback – Colorist Flight School allows you to submit your grades and get high-quality comments from a senior colorist.
Our Core Team
MixingLight.com is the partnership of colorists and educators Patrick Inhofer, Dan Moran and Robbie Carman. Each of MixingLight's co-founders has a unique perspective on all things color and each address subjects on Mixing Light that interest & challenge them as professional colorists and teachers.
Patrick Inhofer C.S.I. 
Patrick Inhofer is a professional colorist / finisher and owner of the Florida-based boutique Tao Of Color, Inc. He's a 25-year veteran of the digital post-production community. Patrick takes his experience working at high-end full-service New York City post houses and delivers those same services to low- and mid- budget productions, bringing them high-quality workflows at competitive prices.
Patrick has worked on films, documentaries, television series, corporate videos, promos, and ID packages for a range of clients ranging from broadcast / cable networks, to indie films making the festival circuit, to corporate giants. He's worked with directors Barry Levinson and Bruce Sinofsky. Other clients include: HBO, NBC, ABC, Showtime, ESPN, Oxygen, AMC, Lifetime, TNT, TBS, National Geographic Channel, Starwood Hotels & Resorts, AOL, TV One, Virgin Records, Hasbro, Brighthouse and many more.
Patrick is a full member of the Colorist Society International
---
Dan Moran C.S.I.
Dan Moran is an in-demand and respected short form colorist and trusted collaborator of some of the world's most exciting talent working on commercials, music videos and film projects.
He joined the team from Smoke and Mirrors in 2015, when Coffee & TV set up a high end grading facility. Over the last 10 years, Dan has graded numerous commercials which went on to win at the British Arrows, Cannes Lions and Kinsale Sharks.
He has also picked up a hoard of nominations for best colour grading at the 2015 and 2016 Kinsale Sharks. His commercial project credits include: Versace, Ikea, Cadbury, Nike, Netflix, Selfridges and Baileys. Dan has also graded 2 UKMVA award-winning promos, and worked with a diverse list of music artists, such as Radiohead, Ellie Goulding, Zayn Malik, Tinie Tempah and many more
Dan is a full member of the Colorist Society International.
---
Robbie Carman C.S.I
Robbie Carman is senior colorist and owner of DC Color, a postproduction boutique located in the Washington, DC area with a focus on broadcast television and independent film finishing. Robbie has 18 years of experience grading, including hundreds of programs for broadcast outlets like Discovery Networks, National Geographic, PBS, MSNBC, Smithsonian Channel and others.
Films Robbie has colored have screened and won awards at prestigious film festivals including Tribeca, Sundance, HotDocs, and SXSW. His work has contributed to the success of many non-profit and governmental organizations including The Pew Charitable Trusts, Conservation International, USAID, and The U.N. Robbie's color grading has also been leveraged to help political campaigns and political action committees on both sides of the aisle.
Robbie speaks regularly at conferences such as NAB, IBC, Interbee, CabSat, Adobe Max, & The Editors Retreat.  In 2015 Robbie, was awarded as a Max Master at the Adobe Max conference as the highest overall rated speaker.
Robbie is also a full member of the Colorist Society International – a professional guild that recognizes experienced colorists
---
Our Contributors
When MixingLight.com started it was just three voices, but there are a lot of knowledgeable color instructors out there! We're always on the lookout for the brightest and best color minds.
We're proud to work with the following MixingLight Contributors who bring fresh ideas and fresh techniques to the MixingLight.com platform.
Josh Petok C.S.I.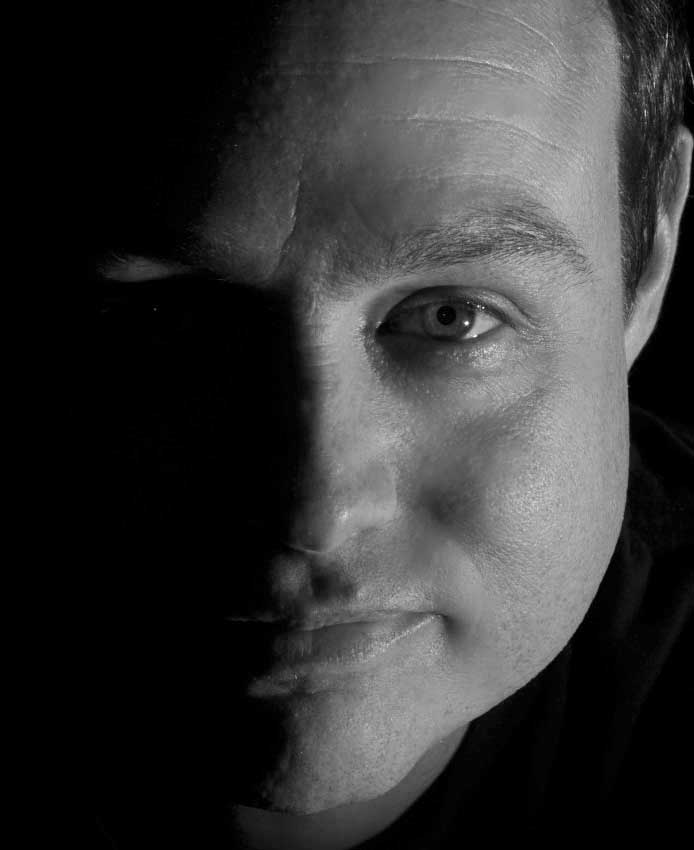 Josh Petok is a Colorist who helps reality shows look their absolute best. From his beginnings on "The Surreal Life," he strives to intensify drama or comedy while still keeping the presence and authenticity of reality TV. Completing work on his 66th show, Josh is continually learning and developing new methods for enhancing the shows that he works on.
Josh is the host of 'The Colorist Podcast' a monthly podcast highlighting the work of some of the industries most in demand and popular colorists. Josh is also a moderator on the popular colorist website liftgammagain.com. You can find out more about Josh Petok at his website www.joshpetok.com or interact with him on Twitter @joshpetok
---
Rob Bessette C.S.I.
Rob Bessette is the lead Colorist at Finish Post, a full-service postproduction facility located in the heart of Boston. Over the past 10 years Rob has fine-tuned his color correction skills and consistently works on commercial spots for international brands like Carnival Cruise Lines, Major League Baseball, McDonalds, and Subway. He credits much of the creative process to his artistic background and strives to create compelling work day in and day out. He uses Blackmagic Design's DaVinci Resolve color correction system in his daily work, and teaches how just a little bit of color can make a whole world of difference, no matter the project.
On occasion, Rob teaches color correction at the Boston University Center for Digital Imaging Arts. You can learn more about Rob Bessette at his website www.robbessette.com or give him a shout on Twitter @robsbessette
---
Christophe Delaunay
Christophe Delaunay is a hobbyist colorist based in France. Like many, in 2009 he embraced the DSLR revolution where all seemed possible with affordable gear. But he wasn't happy with the final images from his footage: something was 'missing'. Until he found a tutorial from Stu Maschwitz on how to create a Summer Blockbuster Film Look with Colorista II. It became clear that polished videos were as much a matter of color correction as camera gear.
Christophe then searched the Web for color grading tutorials. Back in 2010 there was very little training and even fewer were teaching the philosophy of color grading, beyond the software interface.
Fortunately, Tao Of Color (created by Mixing Light co-founder Patrick Inhofer) released the 'In Tents' Masterclass. Patrick provided students the required knowledge to try to grade a real short film, including all the footage. That was the beginning of the relationship with the Tao which then parlayed to MixingLight.com
---
Rich Rodman C.S.I.
With almost 30 years in the TV production industry, Rich likes to tell people that he fought in the trenches of the digital revolution.  This gives him a unique perspective as to what worked or did not work as we moved towards today's full digital workflow leaving the analog world behind. This continues as technology increases it's ever changing pace, widening the gaps between production and post production abilities and expectations.
Rich opened SilverBox Studios in 2009 providing services to bridge the gaps between the set and the edit suite being able to provide successful workflows for productions large and small.  In 2015 SilverBox Studios opened the doors to The Crayon Factory which is Tampa Bay's only independent color grading and editing suite. Allowing producers access to services that they had to fly to Atlanta or New York to obtain.  Rich was just recently accepted as a member of the Colorist Society International. A guild representing colorists from around the world.
---
Joey D'Anna C.S.I.
Joey D'Anna is a colorist and online editor in the Washington DC area. He started his career in post over 15 years ago doing linear tape to tape online editing, and then continued into non-linear editing, finishing and color grading.
Today Joey color grades and finishes both short form broadcast marketing, and long form documentaries and independent films.
You can follow him on twitter at @joeydanna, or check out some of his work at www.joeydanna.tv
---
Katie Hinsen
Katie Hinsen is an international award-winning Post Production professional with credits on over 80 major productions. Over a 20-year career she has worked as an engineer, editor, VFX artist, Stereoscopic 3D artist, colorist and finishing artist; on commercials, documentaries, television, music videos, short and feature films. Her work has been nominated, and won, multiple Academy Awards, BAFTAs and Emmy Awards. Having spent the past six years based in New York, Katie returned home in 2017, taking on the role of Head of Operations at Auckland's Department of Post.
Katie has throughout her career been involved in both production and R&D of new digital acquisition and distribution formats including Stereoscopic/Autostereoscopic 3D, RED, HFR, HDR, 4K+ and DCP. She is considered both a world expert in a number of technologies including High Dynamic Range and High Resolution 4K-8K workflows, and celebrated as a major Thought Leader in the post production industry, writing, advising and speaking at industry conferences.
Outside of the office she is a passionate advocate for emerging talent, speaking at industry events, providing mentorship, and serving a number of industry-based non-profit organizations including Gaia Community Initiatives and the One Voice project in New Zealand, and the Blue Collar Post Collective and Society of Motion Picture & Television Engineers (SMPTE) in the United States. In addition to her technical expertise, Hinsen is an expert in the issues of talent development, diversity and mentorship.
You can follow Katie on Twitter
---
Who We Work With
We believe in transparency.  That's why you should know MixingLight.com has formalized relationships – both paid & strategic (non-paid), along with software/hardware support with the following entities: