From The MailBag Episode 70
Apple Unveils A Redesigned Mac Pro & New HDR Monitor
This past Monday kicked off Apple's annual World Wide Developer Conference (WWDC 2019). In addition to a new OS announcement, plus the usual plethora of new features and OS enhancements, Apple decided to use the event to preview a much-awaited new Mac Pro and a new HDR monitor dubbed Pro Display XDR.
If you're an Apple fan this was amazing news! Indeed it'd been nearly 6 years since the last substantial Mac Pro update. (Watch the Event)
On first blush, the new Mac Pro looks to be a serious machine that pros invested in (or wanting to reinvest in) the Apple ecosystem have been waiting for.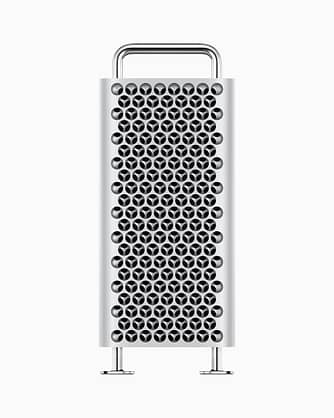 In this, From The Mailbag, we're joined by MixingLight.com contributor Joey D'Anna to discuss the new Mac Pro – its technology, design and where it fits in professional content creation. Obviously, at this point, no one has this machine in hand, so our thoughts are based only on what we've seen in the presentation of the machine and what we've read, but we thought we'd share our initial thoughts on what seems to be a very positive move by Apple.
In addition to the modular design of the machine, we're excited about the new GPU interconnect, new FPGA Afterburner card and a novel new way to supply power to PCIe cards.  But one thing is for sure, this machine nicely equipped is going to be pretty darn pricey once it's released, for pros, that cost (we think) should be on par with HP, Dell, & other workstation class machines.  But as you'll hear that introducing a potential problem for Apple – the middle class of creative users probably won't like the price!
UPDATE: According to MacRumors both the Mac Pro and Pro Display XDR will be available in September.
UPDATE 2: Apple will alllow 3rd parties to build MPX modules including vendors like Promise – known for their Apple friendly storage. It's still unclear if this will extend to GPU vendors.
In Episode 71
Our discussion on the 2019 Mac Pro went nearly 40min! So we're going to cover the other part of Apple's big announcement – The Pro Display XDR in our next Mailbag – which will be a couple of days behind this one.
This new 32in 6k display is being positioned by Apple as an HDR reference display that competes or maybe even outperforms current HDR reference monitors like the Sony X300 and FSI's XM310K.
Once again, contributor, Joey D'Anna will join us and we'll discuss the monitor tech specs, who it's for, and where we see it fitting into the industry.
Stay tuned for that installment!
Have A Question For Team Mixing Light?
Remember, if you have questions that you'd like to get an opinion on please use the contact form.
Your questions can be aesthetic, technical or even client related. We'd love to hear from you, and your question might make future episodes of From The MailBag.
Enjoy the MailBag!
-Robbie
---
Member Login
Are you using our app? For the best experience, please login using the app's launch screen
---
Comments