Day 4: 24 Insights in 24 Days New Year Marathon
From The MailBag Episode 85
Any Advice On Matching These Two Drone Shots?
Happy New Year!  I hope you're enjoying the start of our New Year's Insights marathon!  Like all of you, I'm also hoping 2021 is a decidedly different year than 2020.
Before we dive into this installment of From The Mailbag, I'd like to mention one exciting thing – this is Insight 1000!  Yes! 1000!  For over 8 years Pat, Dan, I, and our amazing contributors have been putting out Insights to help you, our members, with the art and technique of color correction. Never did we think we'd ever get to 1000 separate tutorials!
Well, actually, in full transparency, we haven't…yet.
Over the years as we've published tutorials we've often started drafts of Insights that for one reason or another we didn't publish, or we left some placeholders that we didn't return to. As of today, our actual number of published Insights is 947 (including this one). Still quite an accomplishment, and one that we're proud of, but not quite 1000!  By the end of this year's New Year's marathon, we'll be up to 971 Insights and we'll cross the actual 1000 Insight threshold sometime in the first part of 2021.
When we do, we'll have some awesome celebratory surprises in store!
For those of you who've been with us for a while…thank you!  For those of you who are new to Mixing Light, we're looking forward to the next 1000 tutorials and encourage you to take a look back over 8 years of tutorials.
In many ways, this Insight even if it's just symbolically number 1000, is a perfect match to why we started Mixing Light nearly a decade ago.  Recently we got an email from member Karthikeyan asking for a little advice on shot matching two drone shots that were actually shot just minutes apart but have distinctly different looks.
I needed your guidance on color matching two shots. I captured these two shots 10 mins apart. The first one had a clear sky and during the second shot, the sun was completely covered with clouds leading to less light. My drone (Mavic Air) generally crushes the colors when there is a lot of shadows. The greens in the trees are very different between the shots. I tried power windows, Hue vs Hue, and other shot matching techniques. I wasn't able to get a similar look on the 2nd shot compared to 1st one. It would be really helpful if you can guide me with the direction I should be looking at, so I can match them better.

–  Karthikeyan, Mixing Light Member
In this installment of From The Mailbag we'll discuss our approaches to Karthikeyan's shot matching problem as well as explore some general shot matching techniques.
The Two Shots
When Karthikeyan wrote, he also sent two video examples he said we could share, however not knowing any details of the actual project these shots were being used for, we've decided to share two stills of the shots he referenced (with his permission).
Here is shot one, what in our discussion we're considering the reference or match FROM shot: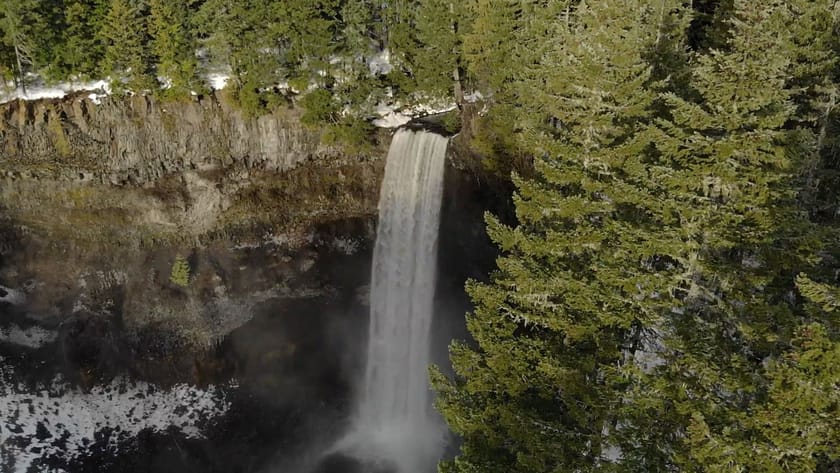 Next, here is the shot that Karthikeyan is trying to get to match to the one above. You can see it's quite a bit different even though it was shot just a few minutes later than the reference – cloud cover had obscured the sun: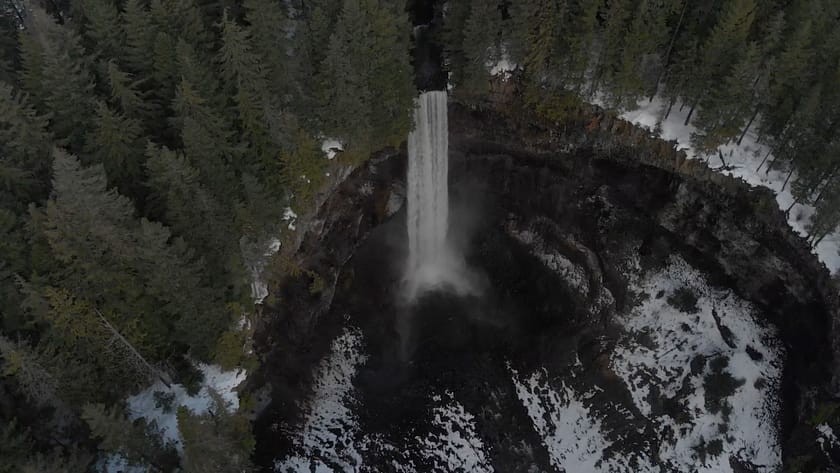 On the surface, this doesn't seem to be too hard of a challenge, but it's trickier than you might think.
Our Approaches
As you'll hear in the Mailbag, all of us think a non-printy straight-ahead approach (LGG) is the right move to getting these shots to match – as a starting point.  We differ in getting the details to match but that's partly what makes this such a fun discussion.
We also discuss OCD in shot matching, and how not having any context of these shots makes giving our advice harder and explore quite a few different overall shot matching approaches including making the 'good' shot a little 'worse'. to get the flow of shots working better.
Do You Want Team Mixing Light To Answer A Question?
Remember, if you have questions that you'd like to get an opinion on please use the contact form.
Your questions can be aesthetic, technical or even client related. We'd love to hear from you, and your question might make future episodes of From The MailBag.
Also, if you have any questions or something to add to the conversation please use the comments below.
Enjoy the MailBag!
-Robbie
Member Login
Are you using our app? For the best experience, please login using the app's launch screen
---