Patrick Continues Experimenting with Peripherals
If you own a big DaVinci Resolve Colorist Control Surface (like the one pictured below), when it comes to color correction ergonomics – 80% of choices are already made for you. Even the keyboard is built into the Resolve surface. After purchasing this piece of gear (for $30,000), your main ergonomic choices are how high to set the desktop, where to place your displays and the proper color of your walls.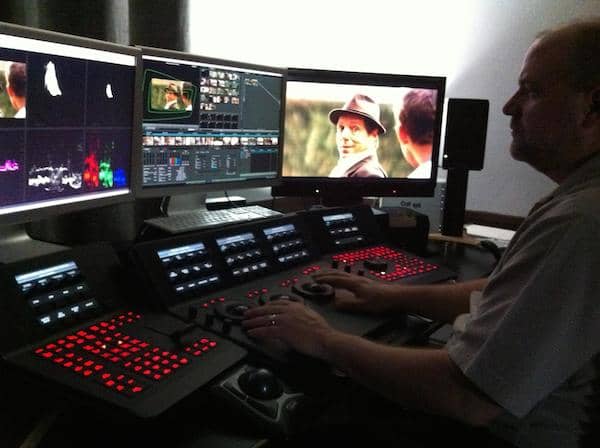 But if you've got a more modest setup, like the day-to-day arrangement I'm using now—with a Tangent Element, as you'll see in this video—you've got a ton more choices to make.
A recent podcast had me re-making my room, for better ergonomics.
In a Fitness In Post podcast about the proper ergonomics for an edit suite, a couple of suggestions grabbed my attention. I decided to implement some changes to my room and so far, the results are promising.
I've been suffering from shoulder pain the last few months
Diet changes definitely helped reduce inflammation but my left shoulder still keeps me up at night. The Fitness In Post podcast helped me realize my desk setup wasn't helping the situation and I decided to change some key components:
In this Insight, we dig into the details of the how and why of these changes.
It's too soon for me to offer up any definitive conclusions about what I do or do not like (though I *really* like my initial efforts with the gaming keypad), but I'll be doing a follow-up or two. I plan on testing the Logitech G13 keypad device, based on Mixing Light member comments. I'll be comparing specifically to the Razer Orbweaver you see me demo in this video.
-pi
Member Login
Are you using our app? For the best experience, please login using the app's launch screen
---