Day 12: 25 Insights in 25 Days 2019 New Year Marathon!
Sharing my favorite software for post production needs
As we begin 2019 I think it's fun to share which applications and utilities I consider my absolute must-haves. I've separated the software into three categories: Cross-Platform, Windows, and MacOS. Let's jump right into:
Cross-Platform Software
Hedge (media offloading)
Whether you spend more time on-set or in a color suite, offloading media while performing a verification checksum between drives is a very common task. Sure, the Media Management and Clone tools within DaVinci Resolve do a satisfactory job, but I found Hedge to fill a unique hole in my post production workflow: It's an absolute powerhouse of an offloading app with a significant amount of customization.
Need to copy to multiple drives at once? Simple! Want notifications on your iPhone when a transfer finishes? No problem! Download the free Connect iOS application (Sorry Android users, Checkpoint is currently iOS only). Most importantly, it copies media faster than any other application I've tested while providing a checksum verification. It even catalogs the transfer details and checksum information in an MHL file, which can be used later to re-verify the integrity of your media using their free Checkpoint application.
Does it sound like I love Hedge? Good, because I absolutely adore this application, along with its companion apps. I smile every time I get an iOS notification confirming a transfer has completed, after I'm out of the office.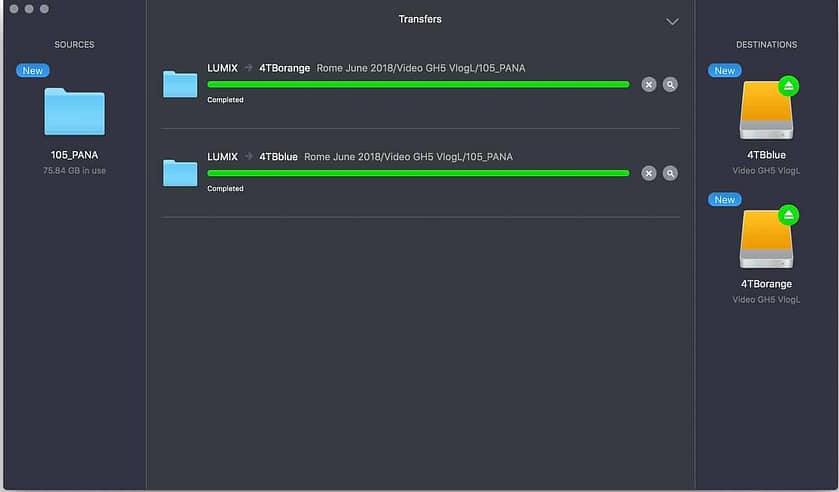 ---
Telestream Switch
&
VLC
  (media players)
https://www.telestream.net/switch/overview.htm
https://www.videolan.org/vlc/index.html
We can all benefit from a professional-level video player that exceeds the features provided in basic media players such as QuickTime and Windows Media Player. VideoLAN, more commonly known as VLC, is a highly capable and free open-source media player that I consider a "must-have" in your post production toolkit. With its ability to play almost any type of media, the lesser-known ability to convert obscure media, and it's incredibly active development community, there is no reason not to at least have VLC installed. That said, codec support is "unofficial" so it's something I have doubts about relying upon for QC purposes.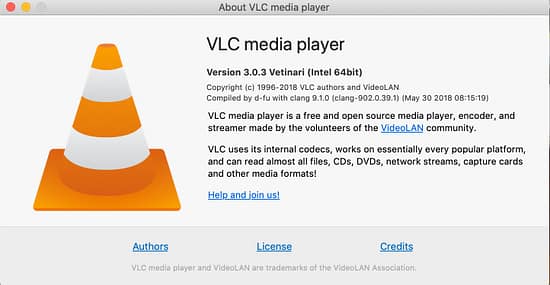 If you're looking for a media player that's been designed around the needs of a video professional and don't mind spending a bit of money, I highly recommend Telestream Switch. Last year, Robbie did a fantastic review of the application so I won't waste much time repeating. Long story short, Telestream Switch is a great professional-level video player that is held back mainly by its licensing scheme. The high-end Switch Pro runs $499., while the $199 mid-range Plus version misses major features such as Blackmagic / AJA output card support. Both are a pricey addition to a freelancer's / solo operator's toolkit, but worth consideration if you do a lot of QC work.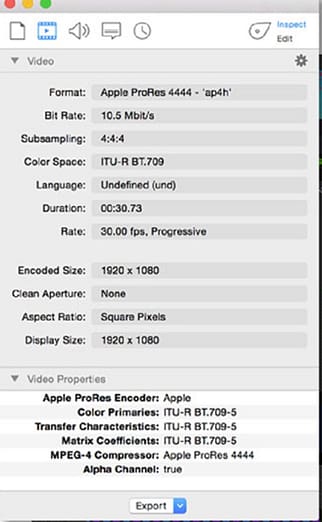 ---
Handbrake (transcoding)
Handbrake is a free open-source video transcoder and my favorite application for transcoding video to highly-compressed end-deliverable formats, such as H264 and H265 (HEVC). While I can export most formats from DaVinci Resolve or Adobe Media Encoder, I find the results from Handbrake to be almost universally superior, both in file size and quality. My typical workflow involves exporting a mezzanine format from Resolve / Premiere and transcoding that file using Handbrake to the final deliverable format.
The application attempts to satisfies all experience levels, providing a variety of built-in presets for those with less knowledge about codecs while allowing experts to tinker with every aspect of the encoder. Unfortunately, like several other free and community developed options on this list, the user interface isn't as pleasing or intuitive as some of the paid alternatives. Also, being one of the most popular open-source video encoders, it has a huge online community that's incredibly helpful if you have any questions or issues.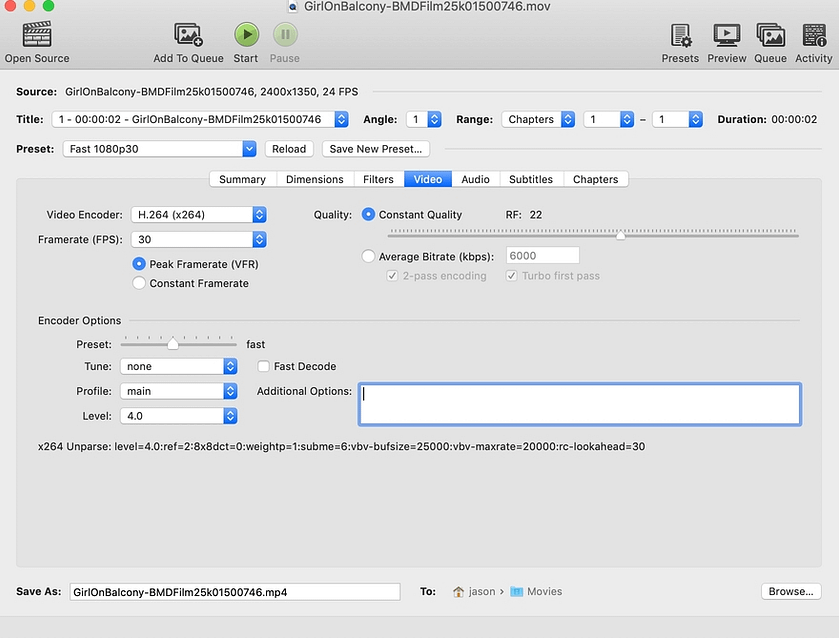 ---
Resilio Sync (file transfer)
https://www.resilio.com/individuals/
Remember BitTorrent Sync? If not, here's a quick refresher: BT Sync uses peer-to-peer technology to directly sync files between two computers, eliminating the "middleman" associated with most cloud-based file transfer solutions, such as Google Drive, Dropbox, iCloud, etc. In order to distance itself from the negative association with the term "BitTorrent", the company renamed the product Resilio Sync. But it's essentially the same amazing piece of software. Robbie wrote about his workflow with Resilio Sync in a previous insight and why he considers it a game changer. It allows him to seamlessly sync media between his main and home offices. My opinion of the application isn't much different: This application completely changes the way you work, especially if you have speedy fiber internet.
---
Teamviewer
 & 
Splashtop
 (remote access)
https://www.teamviewer.com/en-us/
https://www.splashtop.com/
While I used to rely entirely on TeamViewer for my remote access needs, Robbie turned me onto Splashtop earlier this year in a previous insight and I've been using a bit a both ever since. I greatly prefer the licensing options offered by Splashtop, as TeamViewer is technically only free for personal use and the price of admission for a commercial license isn't exactly affordable.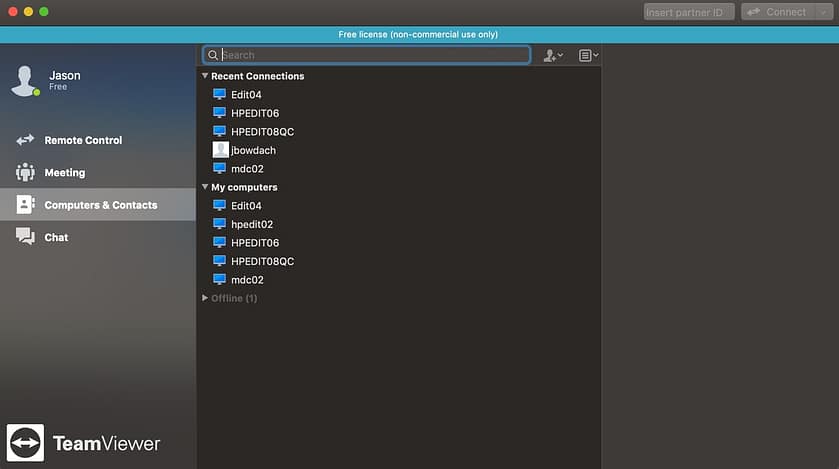 ---
OBS: Open Broadcast Software
(screen capture)
Over the past few years, I've started to do quite a bit of screen capture work. While I used to rely on Camtasia on Windows and Screenflow on MacOS, I started using Open Broadcast Software (OBS) over the past few months as a potential replacement. Originally designed from Twitch-style video game live streaming, OBS focuses on live-streaming while providing a highly-capable screen capture functionality. While it lacks some additional functionality, such as the editing functionality available in paid alternatives like Camtasia and Screenflow, I found its a very usable screen capture solution, especially if you prefer to edit in a traditional NLE environment anyway. [Editor's Note: This tool is how Patrick captures all of his Insights – for editing and finishing in DaVinci Resolve]
---
FreeFileSync
 & 
BeyondCompare
 (file / folder sync)
https://freefilesync.org/
https://www.scootersoftware.com/
FreeFileSync is a free utility that gives you the ability to compare and sync all the files within a folder, both locally and on a network device. It has a nice set of features for a free application, but its UI leaves a lot to be desired. It does have a paid version, but if you if you don't mind spending a few dollars for a high-quality application, I suggest you take a look at Beyond Compare. It's a lot faster and offers several higher-end features like a useful 3-way Merge and support for Amazon S3 and Dropbox. Depending on how much syncing you do, one of these applications deserves a spot in your toolkit.
---
MediaInfo
 (file analysis)
https://mediaarea.net/en/MediaInfo
Have you ever been in a situation where you required more detailed information about your media, such as its metadata or technical specs? If so, I suggest you take a look at MediaInfo. There is no reason you shouldn't have this free utility installed, even if you only reach for it occasionally.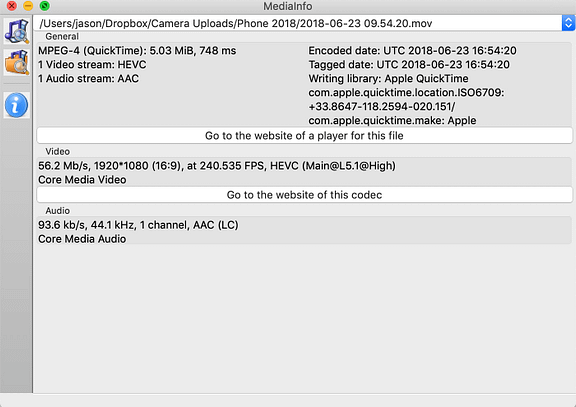 ---
Backblaze
 (automated cloud backup)
https://secure.backblaze.com/r/01qmbl
As a creative professional who recently recovered from a nasty ransomware attack, I cannot overstate the importance of a good backup system. Lucky for me, I'm a bit obsessive with my back-ups, but if that's not you? Enter Backblaze.
Backblaze is an automated, seamless backup solution that's ideal for creative professionals because it doesn't discriminate: it backs up your entire computer to the cloud, without even asking you what specific folders to include. While you can force exclude certain folders from the backup within the advanced settings, it's clearly designed to be a "Set and Forget" type system. It's biggest limitations are two-fold: files removed from your computer's online storage are purged from Backblaze's servers within 30 days and network storage is not supported on the flat-rate $50 per computer plan. While those two limitations may limit its usefulness to some, it's still a service I personally have on two of my machines and highly recommend. Full disclosure, the link provided above is a referral link as it gives you a slightly longer trial than signing up directly. 
---
PostHaste
  (folder templates)
https://www.digitalrebellion.com/posthaste/
If you frequently project folder structures manually then you definitely need to check out my next recommendation. Post Haste from Digital Rebellion allows you to build custom folder structure templates, including blank project files for several NLEs. It's a great timesaver. Did I mention it's free?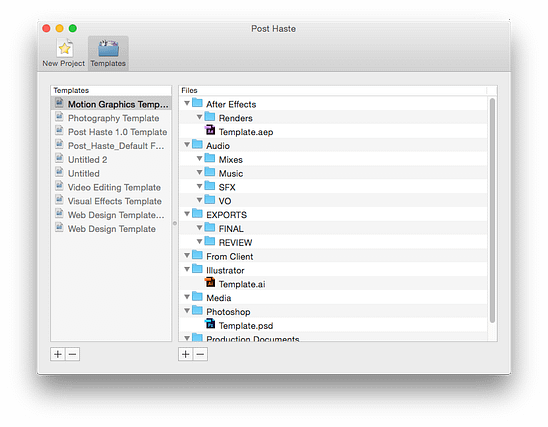 ---
Windows 10 Software
WinDirStat
 & 
DiskAware
 (disk space usage)
https://windirstat.net/
https://www.mediafour.com/software/diskaware/
WinDirStat is a free application that scans your hard disks and network storage to provide detailed disk usage statistics of what is using disk space, where it's located, and what file extension it uses. Aside from providing detailed statistics, the application displays its results in a neat, visual graph called a "treemap". Like several other free applications on this list, the UI (user interface) isn't the prettiest nor is the application the most intuitive. If you're looking for similar application that has a nicer aesthetic and don't mind forking over a few bucks, take a look at DiskAware.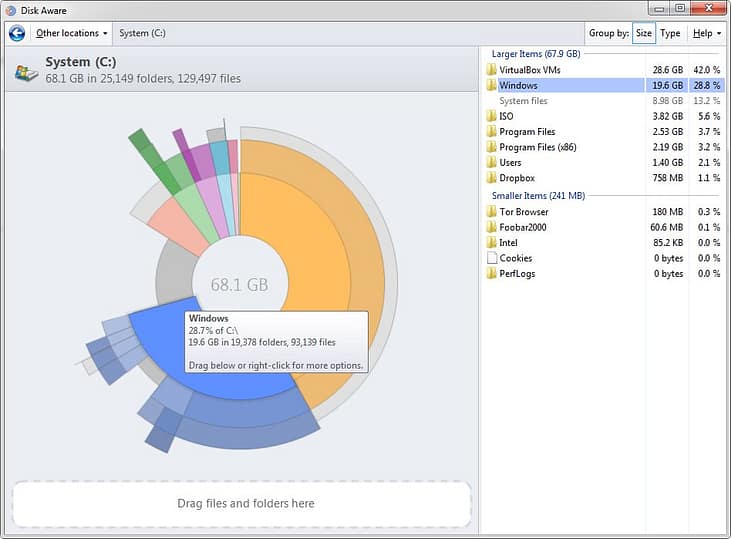 ---
Macrium Reflect
, 
Paragon HDD Manager
, or 
Acronis True Image
 (backup software)
https://www.macrium.com/reflectfree
https://www.paragon-software.com/us/home/hdm-windows/
https://www.acronis.com/en-us/lp/personal/sem
Being a bit of a back-up obsessive, I feel more comfortable when I have 3 independent back-ups of all my data. Going one step further, I use 3 different backup strategies and store them in three separate locations, in case any single method fails. To protect my Windows 10 installation, its exact configuration, along with all my installed applications, I regularly create image-based backups using either Macrium Reflect, Paragon HDD Manager, or Acronis True Image. An image backup is essentially a "snapshot" backup of my workstation at that exact moment in time, which can restored at the first sign of trouble: a bad software update, malware, or god forbid, human error.
While you can still access the legacy Windows 7 image backup system in Windows 10, I found even the free solution from Macrium to be superior to the aging tool built-in to the Microsoft's OS. All three applications are quite feature filled, with the free version of Macrium being more limited than the other two for obvious reasons.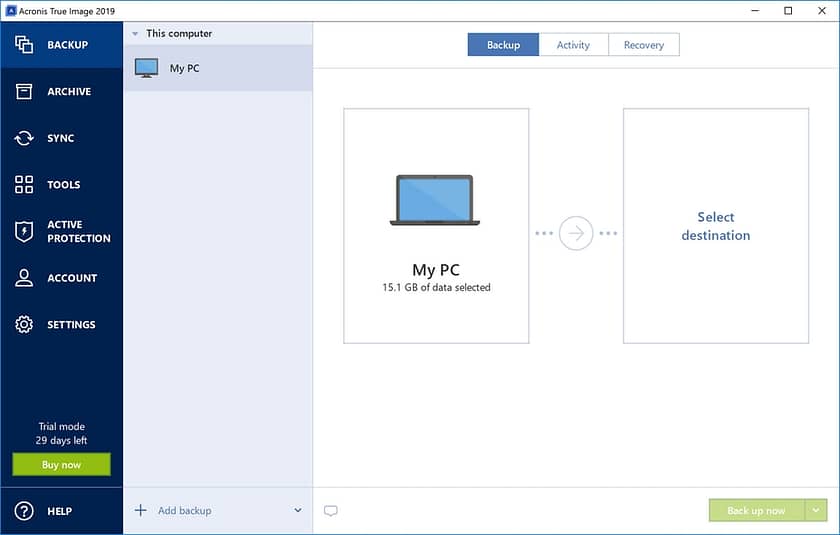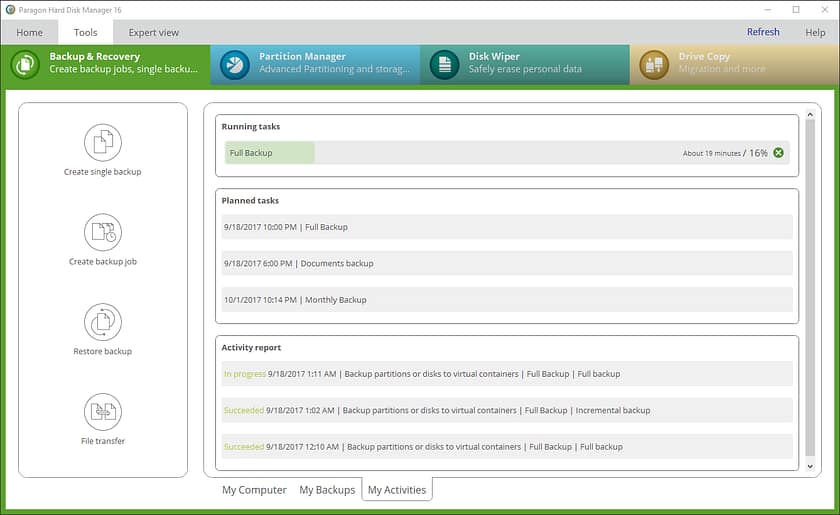 ---
MacDrive
 or 
Paragon HFS+ for Windows
  (read \ write to MacOS formatted HFS drives)
https://www.mediafour.com/software/macdrive/
https://www.paragon-software.com/us/home/hfs-windows/
MacDrive and Paragon HFS+ provide Windows 10 with the ability to read and write to MacOS-originating HFS+ formatted hard drives. If you operate in a multi-OS environment and frequently need to access HFS+ formatted hard drives, either of these utilities is a great addition to your toolkit. While they both work, I find MacDrive to provide a slightly more premium experience all around, mainly due to the faster transfer speeds and helpful drive formatting wizard. [Patrick's note: 100% agree on MacDrive]
---
Advanced Renamer
  (batch renaming)
https://www.advancedrenamer.com/
If you've ever had to rename hundreds or thousands of files in a single folder (such as an image sequence), Advanced Renamer is a lifesaver. It's a batch file renaming utility, which allows you to rename, reorganize, adjust the attributes of multiple files and folders at once. It can be a bit overwhelming at first glance, but it has presets to help get you started. Most importantly, it has a life-saving "undo batch" feature.
---
Seer
 (quick look)
For those of you who migrated to Windows from MacOS, you may find the lack of any "Quick Look" functionality a disturbing omission.  Luckily, Seer adds a very similar functionality, with a bit more customization. There is a fully functional free version, along with a paid version with a few additional features. 
---
MacOS Software
DiskInventory X
 & 
DaisyDisk
  (disk space usage)
http://www.derlien.com/
https://daisydiskapp.com/
DiskInventory X is a visual disk usage utility that highlights where your disk space is being used. It's very similar to WinDirStat (mentioned above), even using the same visual "treemaps" to help you identify what's using your disk space and what extension it's using. That said, if you plan to tool like this frequently, I suggest you take a look at DaisyDisk. Mainly due to its significantly more attractive UI and faster scan speeds.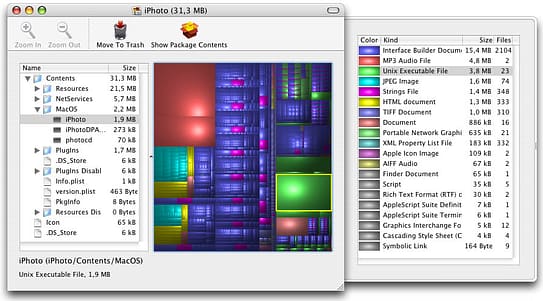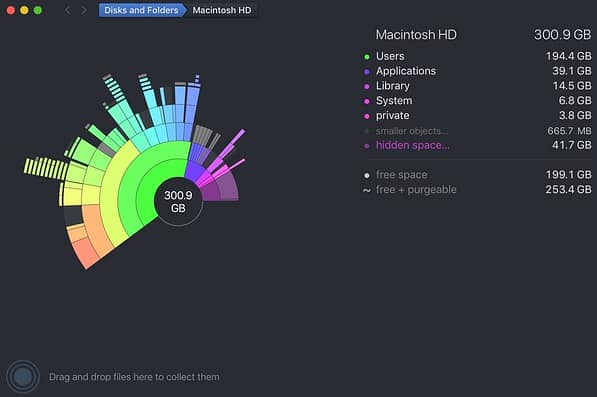 ---
CarbonCopyCloner
  (image-based backup)
Just because you have MacOS doesn't mean you are immune from technical snafus. I'm just as cautious with my Mac computers as I am with my Windows machines, so they also regularly get backed up using an image-based system. While you have several choices on the Windows side, the choice is surprisingly clear on the Apple side: CarbonCopyCloner, also known as CCC, is my suggested image backup application for MacOS.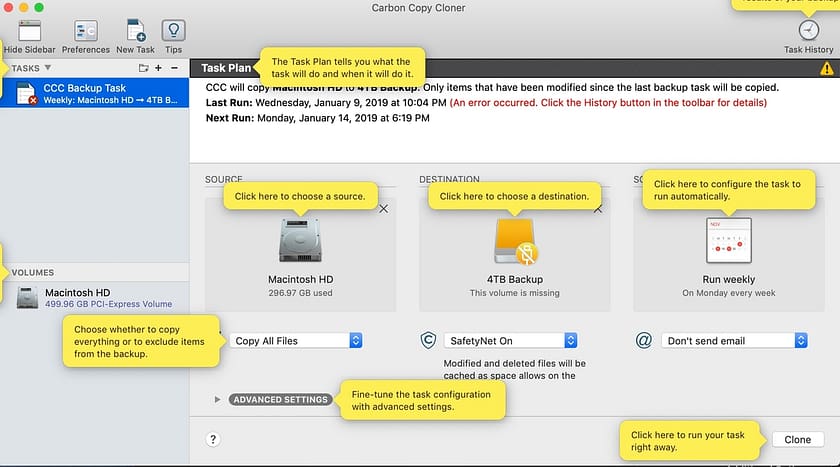 ---
EditReady
 (fast transcoding)
https://www.divergentmedia.com/editready
Outside of DaVinci Resolve, Divergent Media's EditReady is my go-to video transcoding application on the MacOS. It's an incredibly fast transcoder, besting Adobe Media Encoder, DaVinci Resolve, Apple Compressor, and even the FFmpeg. Unfortunately, it's not quite as fast on Xeon-powered workstations and its codec support could be wider. Regardless, at an affordable $50, EditReady is a worthy addition to any post production toolbox, especially if transcoding is a frequent task.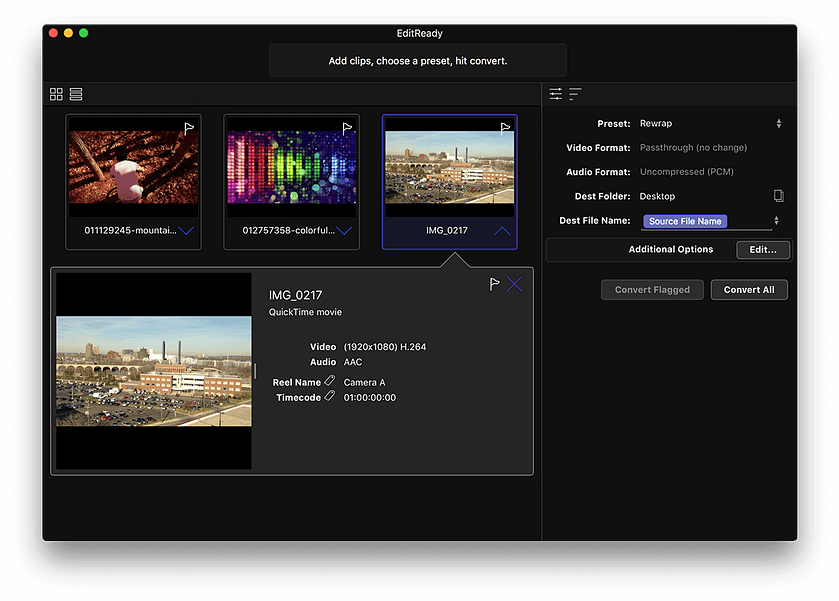 ---
Scopebox
  (software scopes)
https://www.divergentmedia.com/scopebox
So much has been said about Divergent Media's Scopebox, I don't need to add much here.  As Patrick demonstrated in this previous insight, they're incredibly configurable and a significant upgrade to any type of built-in software scopes. You can set them up as external scopes by running it through an output card to a separate machine (see below). Or use the innovative ScopeLink functionality to "connect" with Adobe Premiere or Apple Final Cut Pro on the same machine.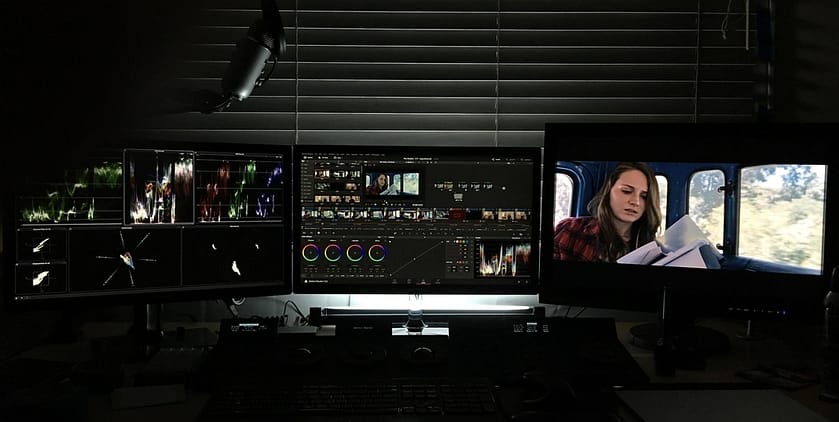 ---
Paragon NTFS for Mac
  (read \ write Windows formatted NTFS drives)
https://www.paragon-software.com/us/home/ntfs-mac/
Paragon NTFS provides MacOS users with the ability to read and write to Windows NTFS formatted hard drives. If you operate in a multi-OS environment and frequently have the need to access NTFS formatted hard drives, this utility is a must add to your toolkit.
---
NameChanger
  (batch renaming)
https://mrrsoftware.com/namechanger/
NameChanger is powerful batch file and folder renaming utility. It's not as sophisticated as the above mentioned Windows alternative. But I almost prefer it simply due based to one stand out feature: an intuitive "preview" of the filename changes as you adjust the settings.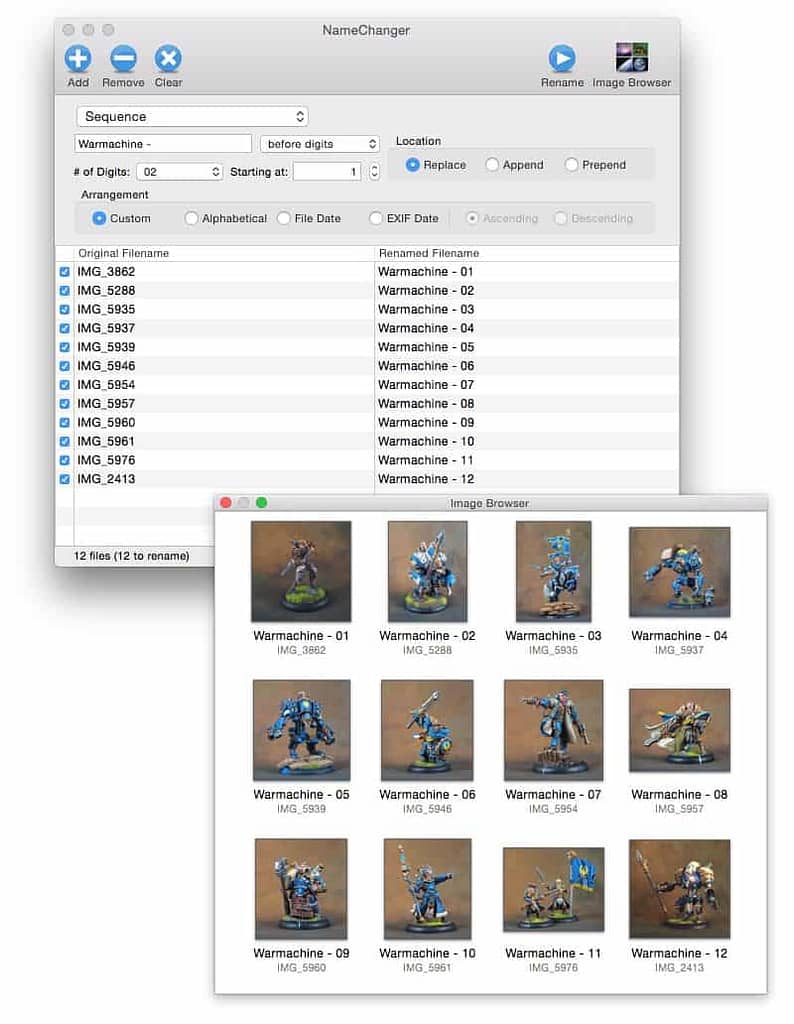 Did I miss your favorite post production software utility?
That's a wrap! These are my top post production related applications. Did I miss your favorite? Let me know in the comments below!