Day 17: 25 Insights in 25 Days 2019 New Year Marathon!
Tax credits open career opportunities
Over the last couple of years Massachusetts has become a popular destination for filmmakers and studios.  An aggressive tax credit (25% production credit, 25% payroll credit, and sales tax exemption) has drawn many films to the New England area and has kept the people of the Bay state quite busy.  While the extra work is normally on the production end, some of it does trickle down to post production.  Yes, most of a film's editing, color, and vfx still takes place on the west coast, but there are occasions when local vendors are able to get in on the action.
Breaking into dailies: Round 2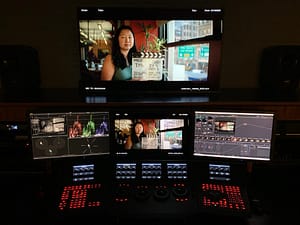 With all the films coming to shoot in Massachusetts, I was presented the opportunity to color dailies for some of the productions shooting in town.  I was excited for the opportunity, as some of the films were pretty high end with some big name DPs.  The only problem was, I didn't have a ton of experience with dailies.  I had done two dailies jobs back in 2012 and 2013 when the tax credit was in it's infancy, but hadn't done any since then.  And when I look back at those projects, I realize I actually didn't do them correctly.  Sure, the color looked good, but I didn't pay enough attention to the overall workflow, which is one of the most important aspects of dailies.  Quite frankly, I kind of lucked out that nobody called me out on it, but we've all been there, right???
As we were bidding my second go-round at coloring dailies I wanted to make sure I was prepared this time to execute the job correctly.  I did a bunch of research and chatted with some other colorists, DPs, and DITs.  The one thing that they all said was, "you already know how to color, just pay special attention to the overall workflow".  I had to figure out the best approach to make sure that I nailed the workflow while still coloring effectively.
Color Grading commercials is about final polish
Anyone that has colored commercials knows that it's a totally different beast than anything long form.  The prep, the approach, and the overall method of attack are completely different.  A :30 commercial normally books 3-4 hours in the color suite.  If I were to treat a feature in the same manner it would take me forever to get the work done and I'd probably be out of a job!  Commercial work is pretty straight forward.  The edit is locked and you're nearly finished.  Unless there's heavy VFX integration, you already have a pretty good idea of what the final piece is going to look like.  You can focus on tweaking brand colors, highlighting/tracking faces, and other specific tasks that give the piece it's final polish.  You're free to spend 15-20 minutes on a single shot and nobody will blink an eye.
Coloring dailies is a completely different workflow and mindset
Dailies, on the other hand, are on the opposite end of the spectrum.  Rather than a :30 commercial consisting of carefully selects shots, you're receiving hours of footage every day.  Day after day, week after week, month after month.  My personal record is 10 hours of footage in one day.  Yikes!!!  So obviously you're not going to be able to treat dailies as if they were commercials.
CDLs are required for interchangeability
A lot of the times you're going to be working with LUTs that have been created under the supervision of the DP.  That helps move things along right from the start.  Another thing to be aware of when coloring dailies you need to keep CDL values intact.  So only 4 parameters can be adjusted:
Member Login
Are you using our app? For the best experience, please login using the app's launch screen
---
Comments