A Dozen + Items To Help Rewire Or Install Gear In Your Suite
So far in the young history of the Color Correction Gear Head series we've taken a look at 3-4 pieces of gear each month that I've found useful in the color suite.
That trend will continue, but in this month's installment, I want to talk about a dozen or so small pieces of equipment, tools, and other do-dads that really come in handy when you need to rewire your suite.
'Geez Rob, why would you do something like purposely rewire your suite?'
New Gear!  That's why!
As I've mentioned plenty of times in MailBag episodes and in other Insights, I like to lease big ticket items for my facility.
It just so happens that this past summer I had a couple leases expiring and thought it was time to finally get the entire facility fully equipped to handle UHD/4k and HFR and HDR.
This big update to get completely UHD compatible (6G & 12G) included things like the Ultra Studio 4k for ScopeBox machines, the latest Decklink cards for Resolve systems, a Terranex Express, a new expanded capacity Smart Video Hub (40×40), BoxIOs for in-room Lut boxes, AJA HI-5 4ks for HDMI connectivity to UHD client monitors and much more.
Let's put it this way, I had a lot of boxes littering the hallway!
In the last Gear Head installment, I promised a look at some of those items I just mentioned – and I will next month, but it dawned on me there are so many small items that go into rewiring and reconfiguring a suite/machine room that I wanted to highlight some of my favorite items.
The next time you need to so some serious re-wiring you can consider this Color Correction Gear Head installment a starting point for your shopping list.
Cabling, Connectors & Cable Tools
Please do me a favor –  make your own SDI cables!
The process of making your own SDI cables is so insanely easy and so much cheaper than purchasing pre-made cables.  It does take a little practice, but after screwing up 3 or 4 times you'll have it down, and you'll be able to easily make a cable anytime you need to match the exact length that you need.
For a complete re-work of the suites in my facility and a major overhaul of the machine room, I needed a lot of cables.  My go-to resource for purchasing bulk cable here in the U.S. is MarkerTek.  You can purchase by foot or by the roll.
In making the move to a 100% UHD compatible facility, one of my concerns was cable capability with UHD.  Like most facilities, I've depended on Belden 1694A Coax for years but was unsure if it would support 6G or 12G signals.

After a call to Belden, I was directed to this great article on the subject. The gist is that standard 1694A cable (in the distances I needed) can totally support 6G SDI – remember 6G allows for up to 2160p30. This is great news as our entire facility is wired with 1694A and for a lot of my new cabling needs (6G gear) I could continue to use it.
While 6G fits my needs for nearly everything, a lot of the new gear I picked up also supports 12G connections (remember higher SDI generations are compatible with previous ones).  I'm not doing anything at the moment 2160p60, but it's important to note Belden 1694A will not support the higher bandwidth needed for 12G.
If you're going rewire for true 12G capability, then your best choice is the new Belden 4794R 12GHz coax.  This new cable has enough bandwidth to support 12G connections – just keep in mind it's about a dollar per foot more expensive than 1694A.

What about BNC connectors? While some engineers will debate crimp vs. compression, I've always been a fan of the Kings 2065 Crimp connectors. They're easy to install, super affordable and have never let me down.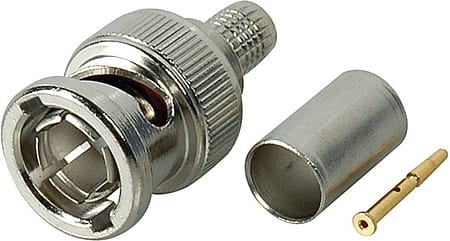 When it comes to cable stripping and crimpers you can find tools that are just stupid expensive; I'm sure those tools allow for more functionality, and adjustability for the professional cable installer, but spending $200 on a stripper seems silly to me.
I've been using this affordable Paladin 1255 3-Level Coax Stripper for a long time now and it works great – you might need to adjust the blades (bottom screws) out of the box, but after that, it should be set for anytime you need to strip a coax cable.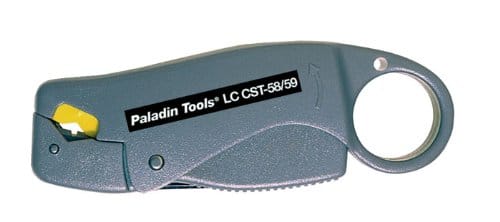 Also from Paladin/Greenlee is the 1389 Crimp Tool, which includes the proper die for crimping the Kings connectors I mentioned.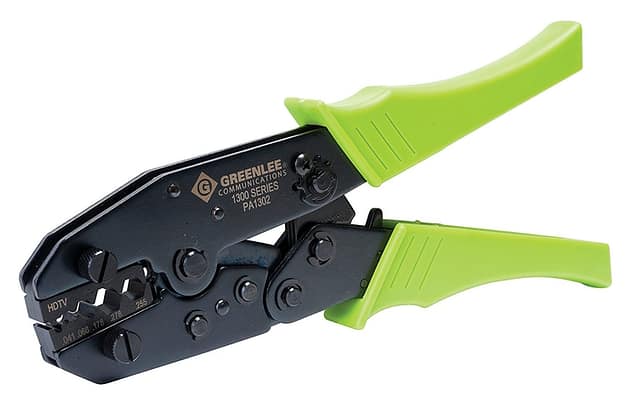 One last tool worth mentioning is this handy BNC connect/disconnect tool.  How many times have you had trouble connecting a BNC to a piece of gear in a tight spot? Buy a couple of these and keep one in your tool bag, and another in the rack for your gear.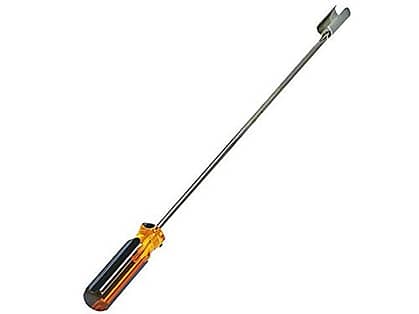 You can go crazy with additional specialty cable tools, but these are my go-to tools that I use on pretty much any job.
Member Login
Are you using our app? For the best experience, please login using the app's launch screen
---