Part 1: Internal and External IP Addresses – The Glue That Binds Us
When an experienced production person first thinks 'wireless network on-set', they might first think that it has to do with wireless video monitoring such as the Teradek Bolt Tx/Rx systems, but this is not the case!
It doesn't get talked about often, but part of being a good Digital Imaging Technician (and Colorist, too) also means being your own network administrator. If you're just getting into this topic you need to get comfortable with networking fundamentals.
Our work environments are increasingly 'smarter' with deeper integration of new technology allowing remote access to our hardware. You need a grasp on connectivity protocols because you may be held responsible for things such as radiofrequency advisory and bandwidth management.
This Insight is about the problems that a local area network on-set can solve, when to use one, and who they ultimately serve.
This is not really a deep dive into Ethernet networking to the point that we are sniffing packets for inspection or talking about transport layers in the OSI model. Instead, my goal is to introduce new ideas to those who have not yet stopped long enough to look into the weird and wonderful world of networking. If you are already comfortable with TCP/IP basics, then consider this an opportunity to refresh yourself on the fundamentals of machine networking.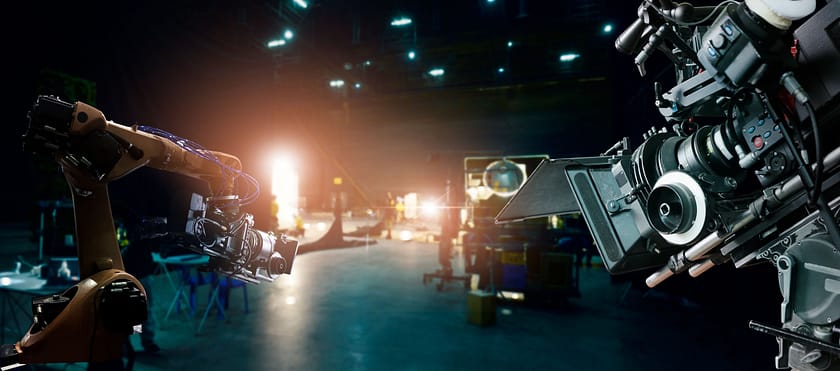 Who is invited to an on-set network?
Picture a typical DIT cart with all of its devices;
Reference Monitors
Scopes
LUT Boxes
SDI Switcher
Laptop, iPad, Workstation
All of these separate gadgets and gizmos (including ethernet-equipped cameras themselves) exist as independent stand-alone pieces of equipment. They work together, sure, but they are not aware of each other in a meaningful way. They rely on you, the operator, to keep things working together – and talking together, where appropriate.
A LAN (Local Area Network) ties all of these items together, allowing you to communicate, send, and receive data and commands by having yourself be part of the network itself. Think of it as a big family Thanksgiving dinner, where all of your gear is invited to the party and each has a seat at the table.
Now instead of having to walk to the other end of the table to grab the gravy yourself – you can just ask for it to be passed down to you. This is one of the many key advantages that an on-set LAN can provide, such as wireless camera control for example. This is critical where the camera is locked off 50′ into the sky on a crane and you need to adjust the white balance setting, or for the all-out, mission-critical, high-speed remote operation of Phantom Flex 4K camera.
Member Login
Are you using our app? For the best experience, please login using the app's launch screen
---