An Interview with Seth C. Polansky, Esq.
What are your legal rights when a job disappears due to outside forces?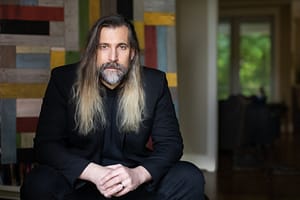 At the time of publishing, we find ourselves in uncharted territory. Global travel is severely restricted. In the USA, some states are under governer-mandated 'shelter in place' orders. Non-essential businesses have been ordered closed. Since television and film is mostly an effort of teams of humans working in close proximity, production has ground to halt. If you're a post-production professional who was about to start a new job then you may find that your pipeline has unexpectedly dried up. Weeks of work may have suddenly disappeared – at a time of extreme uncertainty.
A post on the Blue Collar Post Collective's Facebook Group highlighted this problem. A member asked if they had any rights to demand a 'kill fee' for a job that disappeared due to the pandemic? Especially since they had turned down other jobs that were going forward? Of course, my first response was simple: Of course not! But then I gave it more thought and realized the answer is actually more nuanced, depending on the nature of your agreement with your client.
That's when I decided to ask Seth Polansky, Esq. to chat with me for Mixing Light's Interview Series podcast.
Seth is Mixing Light's attorney. He's also a filmmaker and is well versed in contract law for creative professionals. My main goal for this interview was to figure out if creative pros had any rights in this type of situation. Seth's answer is a very simple and very consistent question: Do you have a contract? But you'll want to listen in for the nuances.
In this interview Seth and I discuss:
Formal contracts vs. Terms & Conditions on a quote
What protections are missing in a quote vs. a proper contract?
Do you have any legal right to ask for a 'kill fee' if a job goes away?
Typical elements that Seth includes in his contracts for creatives.
Why oral contracts and bids rarely offer protection if things go wrong.
What is 'payment by lawsuit' and why do you want to avoid it?
Provisions that 'encourage' larger businesses to pay you on time.
Understanding how 'Force Majeure' clauses work.
How 'Force Majeure' triggers termination clauses
The connection between your contract and business insurance.
The importance of business interruption insurance.
What to do if you have a contract, Force Majeure is invoked, and you're owed a kill fee?
A current example of how NOT to act in a Force Majeure situation (by a company you've heard about).
Be a human being, have compassion.
How contracts with 'teeth' help the other party treat you like a human being.
At what point is it worth suing for non-payment?
How mutual clauses can help protect you.
Get in Contact with Seth:
---