Streaming Sessions For Color Reviews
With the onset of the global pandemic – more and more colorists started coming up with ways to live stream a session to a client. This lets you and the client still collaborate in real-time, but keeps everyone safe working remotely. I think we've all seen how incredibly useful these sessions can be, and it's obvious that they will continue to be part of our professional lives moving forward.
It isn't all wonderful though – for a lot of colorists and their clients, running a live-streamed session can be awkward. Fumbling around with menus in Zoom or on other streaming software, switching between webcams and capture devices, and managing audio and microphones can make for some challenging communication.
Adding Some Production Value
What if instead of a simple Zoom meeting – your live sessions could feel more like a produced, professional broadcast?
This kind of added professionalism can really go a long way towards putting a client's mind at ease and letting them focus on what is really important – nailing their creative vision with you.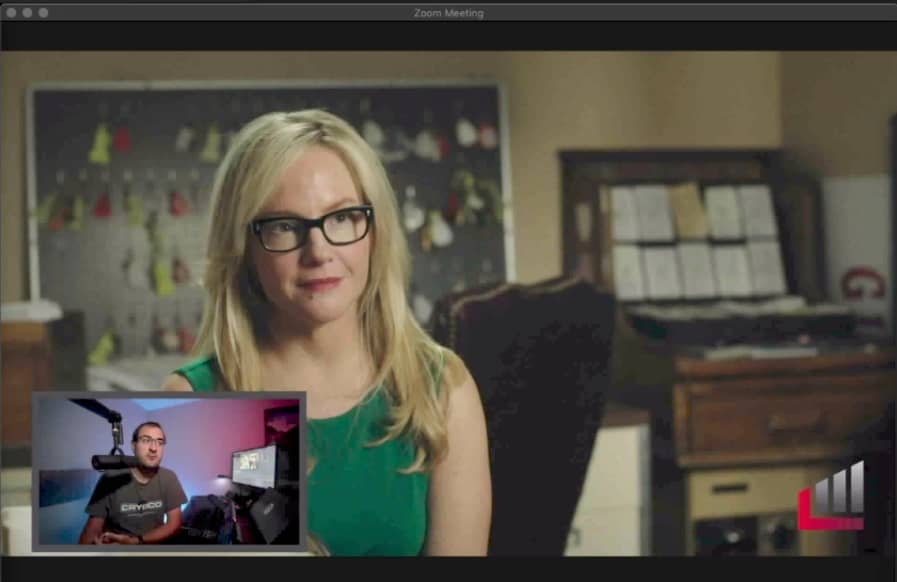 ATEM To The Rescue
Blackmagic has a fantastic solution in their ATEM Mini line of switchers.
These little powerhouses are inexpensive, feature-packed, and present themselves to your computer just like any standard USB webcam. Adding one to your suite can really help you manage live-streamed sessions in real-time. In fact – every model of the ATEM line has been recently reduced in price by $100.

The ATEM Mini line includes 5 models. They all have similar switching capabilities but differ in a few key areas:
The entry-level ATEM Mini is $295. It includes live switching, keying, DVE/Picture in picture, and can output as a USB webcam or HDMI
The ATEM Mini Pro is $495. It adds built-in live streaming to IP-based services, and an optional multi-view output to preview all your sources in real-time. Pro models can also record directly to a USB SSD.
The ATEM Mini Extreme is $995 and adds 4 more HDMI inputs, and additional DVE channels, and HDMI outputs.
ISO models of the ATEM Mini Pro and Extreme allow for the recording of isolated feeds of all sources to a USB-C SSD for later editing, and are $795 and $1,295 respectively.
In my opinion – the Mini Pro is the best balance of price and performance. I love the multi-view feature, but don't really need some of the additional inputs or capability of the Extreme. I also think the built-in network streaming is a good way to future proof.
One thing to be aware of – using the ATEM Mini won't solve all your live stream problems. While you avoid some issues by using a color-managed HDMI output from your DeckLink – you will still be at the mercy of whatever display your client is watching on.
It's All About The Software
The front panel controls on the ATEM allow for basic switching and control – but under the hood, they have a lot more functionality! The free ATEM Software Control application unlocks so much more – including still stores, advanced picture-in-picture controls, keying, and macros.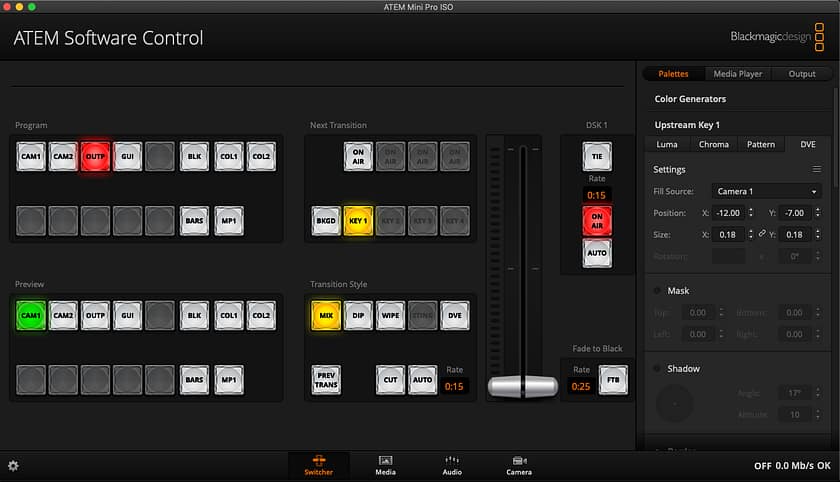 This Insight will be the first in a series on using switchers for live streaming color sessions. If you've never worked in live TV or used a switcher before – it will be a great introduction to all the fundamental concepts. I'll walk you through:
The ATEM product line
What additional components you will need to get started
Switcher fundamentals – program/preview bus and transitions
Setting up downstream keys and picture in picture effects
Audio mixing and sweetening
As always leave me any comments or questions below!
-Joey