Making The Most Of The Blackmagic ATEM
In Part 1 of this series, I showed you how I use an ATEM Mini switcher to add production value and utility to remote streaming sessions. I think it's a great way to keep remote clients connected and engaged with your session. Smoothing out streaming's rough edges can also ease a client's mind and help them focus on what really matters – collaborating with you to nail their creative vision.
In this Insight, I'm going to expand on using switchers – by showing you how to optimize the ATEM with macros and with a free program called Companion.
Macros & Remote Control
Macros are a feature built-in to the ATEM. They help you turn a lot of clicks and actions into a single button, making switching setups or sequencing events a breeze.
While the ATEM panel itself has limited control – the switcher can be fully controlled over the network. That's where Bitfocus Companion comes in. Companion is free software that allows an Elgato Stream Deck, or a web-connected tablet, to fully control your ATEM.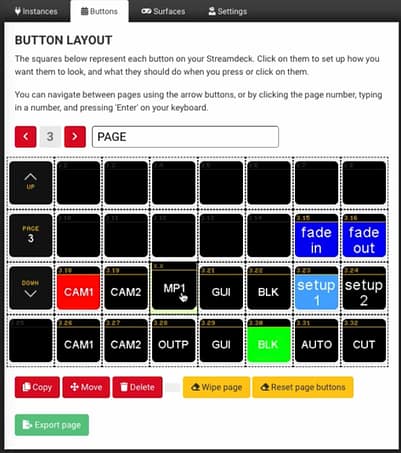 In this Insight – I'll walk you through
Recording and using macros in the ATEM software
Configuring Companion to control your ATEM
Building Stream Deck layouts for live switching
Showing real-time feedback on the Stream Deck
Controlling Companion via the web on a tablet
This is a face-paced Insight and we cover a lot of ground if anything doesn't make sense or you have any questions please use the comments below!
-Joey
---
Member Login
Are you using our app? For the best experience, please login using the app's launch screen
---
Comments