Selected Skills
Color Management
Finishing/Delivery
HDR
What I Do
Commercials
Feature Documentary
Trailers
About Igor
Igor has colored and finished picture on hundreds of Hollywood trailers, feature films, documentaries, and TV shows.
He's an expert in DaVinci Resolve scripting and automation and publishes software through his company Meta Fide. Igor is a member of the software development team behind Colourlab Ai. He also runs the website HDhead.com and uses that handle on his YouTube channel.
He worked in an office with windows only one time in his long career. Sadly, he had to hang up blackout curtains because sunlight and high end picture don't mix.
To dismay of some of his peers, Igor misses working on reality TV. Sometimes, late at night he'll see a familiar show on some forsaken high number channel, and tell himself: "Ah, I remember that one."
Clients & Credits
Igor has colored theatrical trailers and campaigns for films by George Clooney, Aaron Sorkin, Oliver Stone, Joe Wright, George Miller, Spike Lee, Jim Jarmusch, Nicolas Winding Refn, Terrence Malick, James Gray, Todd Solondz, Richard Linklater, and many other directors.
On the longform side, Igor's particularly proud of his color and finishing work on Amazon Studios first ever original show Tumble Leaf as well as the hilarious You Tube to Cartoon Network crossover series The Annoying Orange.
Tutorials by Igor Riđanović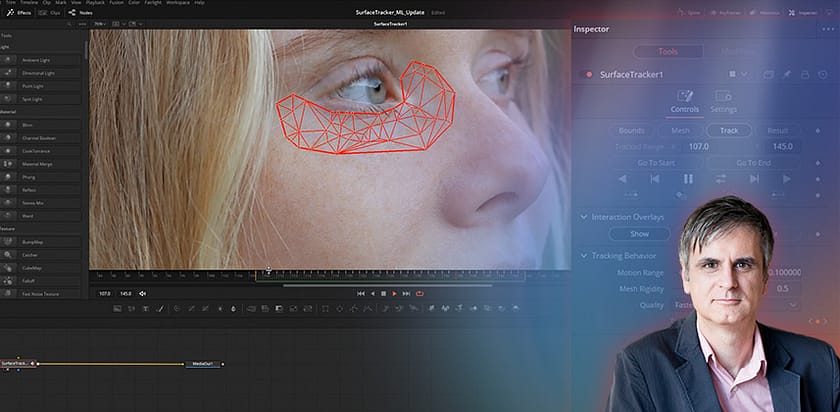 The Resolve 18.1 update added the Resolve FX 'Surface Tracker' plugin to the Fusion page. Learn how this vastly simplifies beauty retouching.
In Part 2, Igor Ridanovic leverages the stabilization work of the new Surface Tracker plugin to execute beauty work on the Fusion page.
Resolve 18's Surface Tracker combines a multiple-point tracker and a warper in one tool. Learn how it works while prepping a retouch job.