DaVinci Resolve 15 Public Beta – Focusing On New Features For The Colorist
As I'm sure you all know already, last week was the annual NAB show, and Blackmagic Design announced a major new release of DaVinci Resolve – Version 15. The headline of this release was that BMD has fully integrated Fusion, their powerful node-based VFX, motion graphics and compositing application, into Resolve
I had the pleasure of spending the week in Las Vegas on the Blackmagic booth as a demo artist showing off this new release – and I left incredibly impressed. Even at this early public beta stage, Fusion works very well, and the way they have integrated it into Resolve is very slick.
Obviously, the potential for fusion is huge. Not just for colorists, but for editors, motion graphic artists, compositors, and especially any production working with teams that need to collaborate and want a more streamlined workflow.
Killer New Features for Colorists in Resolve 15 (that aren't Fusion!)
While we are definitely going to be digging into Fusion a lot more in the future, this Insight isn't about Fusion in specific, because this release isn't only about Fusion. Resolve 15 also adds hundreds of new features across the software. Editing, color grading, and audio mixing all got a lot of love this release.
So, to kick off our series on Resolve 15, in this video Insight, I'm going to walk you through a few of my favorite new features for colorists.
Improved Node Graph Interaction

This is a case where I think Fusion has really rubbed off onto the color page in a great way. Resolve 15's node graph has been majorly improved over previous versions and is now easier to navigate and use than ever. Connections can be dragged and dropped onto new nodes in a single move, and multiple selected nodes can be enabled/disabled at the same time. New indicators for keyframes provide a visual indication of what is animated at a glance, and blending modes now live preview. Altogether the node tree is a much more enjoyable experience in Resolve 15.
Gallery Enhancements
The stills viewer has gotten a new LUT gallery, featuring live previews of every LUT in your system. These live previews also carry over to the gallery and power grades, allowing you to preview any saved grade onto your current shot without clicking, or applying it. Also new is a "timelines" section of the gallery, which allows you to pull grades or nodes from any timeline in your project, or even any project in your database – without ever losing your place in the current timeline you are grading. These grade management features are ones I'm going to be using every day.
Shared Nodes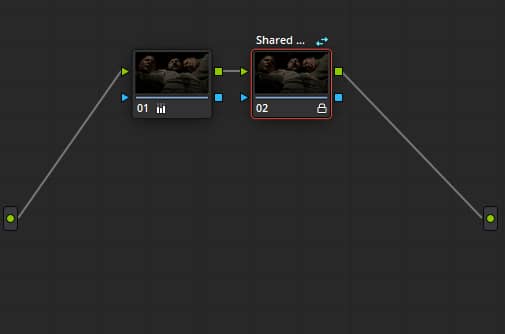 Shared nodes are a fantastic new way of linking grades together. Like grouping, but more flexible – shared nodes can be used on their own or in conjunction with groups to make managing complex scenes and timelines way easier. You can have as many shared nodes in a project that you want, and use them anywhere you want. Whether you are isolating a group within a group for finer control, linking multiple groups together, or using shared nodes to link different shots easily – shared nodes can be a huge time saver.
Native IMF/DCP Support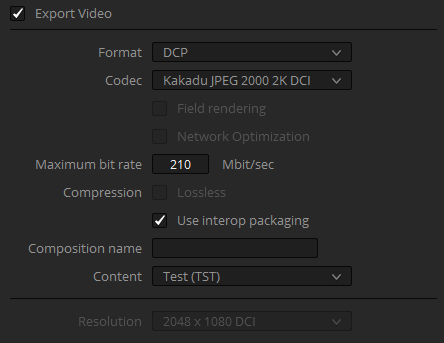 This is a big one – Resolve Studio can now both playback and export unencrypted DCP and IMF packages without any additional software. Resolve handles the XYZ colorspace conversion, JPEG2000 encoding, and packaging. DCP and IMF have always been out of reach for some independent filmmakers and colorists, due to the high cost of software or services to create them. This simple cost-saving will be a game changer if you haven't dug into DCP creation due to the price.
Closing Thoughts
I know I've sort of glossed-over the biggest headline in Resolve 15, and that is Fusion. Trust me, Fusion is a major enhancement, and the integration into Resolve has been handled in a very clever and powerful way. We will definitely be digging into that in further Insights.
The reason I wanted to start with something more colorist-specific, is that I want to get across my feeling that this release is way more than simply adding Fusion. Every page of the software – Media, Edit, Fusion, Color, and Fairlight – have all had major features added in Resolve 15. This is a major release for everyone, especially colorists, even if you may not be using Fusion immediately in your day to day work.
Questions or more to add the discussion? Please use the comments below.
-Joey
---