Remote, Secure, Interactive, and  Color Accurate?
It's Possible!
Of all the disciplines moving to remote workflows during the pandemic – high end color grading presents some of the biggest challenges. Depending on the type of work and clients you have – these can range from easily solvable, to exceedingly difficult.
When the Covid pandemic struck – facilities resorted to a variety of makeshift work from home setups. As time marched on it became clear these temporary solutions were just that: temporary. Facilities are going to need to move from a workaround mode – to an operational mode, which introduces a lot of challenges. Let's start by identifying the specific challenges, and describing some workflows to address them.
Remote Locations
This is obviously the first challenge to overcome – how can a colorist work from outside the facility? In pandemic times – this was for safety and health reasons. Now that the crisis is slowing, post-pandemic remote work offers facilities a greater talent pool, and colorists wider access to work and clients!
Security
The challenge of data security was the first to go out the window. Early on we saw facilities worldwide throwing entire grading systems in people's personal cars and trucks for them to take home. Along with the systems – data came home too. Drives, RAIDs, and uploading/downloading of material.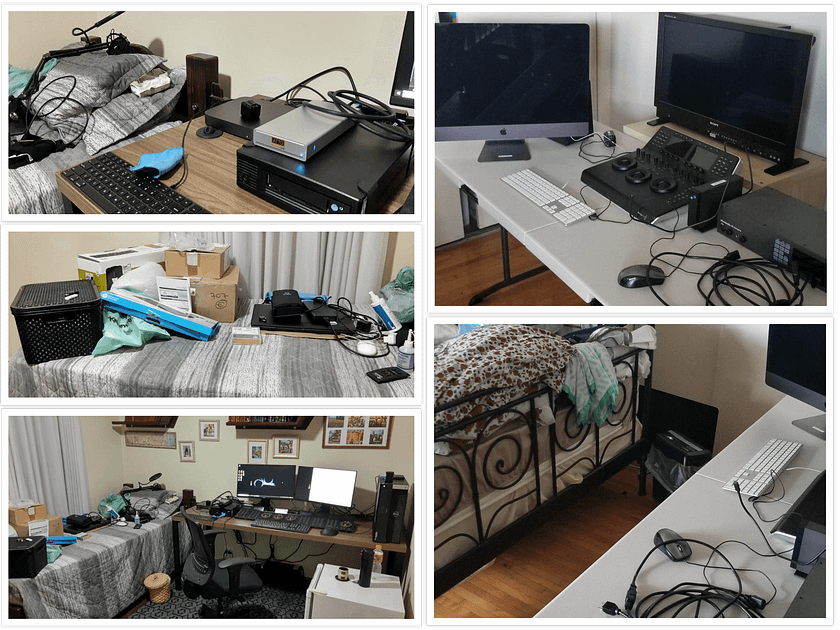 This enabled continuity of work – but for many high end projects, allowing customer data outside the secure facility is a big no-no. Today, with remote workflows moving from a quick fix to a normal routine, allowing colorists to keep customer data is no longer a good option.
Interactivity
This is a big one. Colorists need fast, interactive control. This means both high speed computers for image processing, and physical tools like control surfaces. In essence, for a colorist to work remotely – they would normally need a high end, expensive system to work on in addition to local copies of media.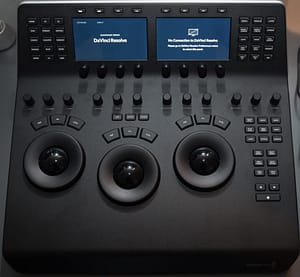 Color Accuracy
Another big problem? Color accuracy. A colorist doesn't only need a color accurate monitor, they need a way of feeding it a color managed signal from their grading system. If the system is at home – this is easy. If the system is remote? that's where things get a bit more complex. Thankfully many solutions have come along to stream SDI video, including:
Sohonet Clearview
The Blackmagic ATEM streaming bridge
Workarounds
A workflow that address all four of the hurdles above has been elusive to all but the highest end facilities. Most colorists have made sacrifices or workarounds to handle these issues. Examples include:
Bringing home a system and reference monitor. This solves remote work, interactivity, and color accuracy – and has been the most common way to grade remotely. However – it comes at a huge cost for security. Working this way is essentially asking your clients to forego the data security they normally have, and for some high end projects it simply isn't allowed
Using remote desktop software to control a secure grading system. This solves security, as the media all lives at the facility where the grading system lives. However, limited to a keyboard/mouse and GUI image feed – it is at the cost of interactivity and color accuracy.
Coming into the office alone, with clients in separate rooms or remote. This has been another way major facilities have kept working. It solves all the above issues with the exception of working remotely, but it also simply isn't an option for everyone – especially with such a wide range of local and national restrictions in place early on.
Have Your Color Cake – And Grade It Too!
The good news? Thanks to some new products and features introduced over the last year or so – facilities and colorists can now truly address all of these issues, with a secure, sustainable and robust remote workflow!
Imagine being able to have a full grading suite in your house – without needing your own expensive computer to maintain. You also won't need to add the cooling/electrical you would normally need for big grading systems.
The concept is: remote into a full system either at a facility (or even in the cloud), but keep all of the advantages of working local, like reference monitoring and control surfaces. Kind of the best of all worlds.
What makes this possible is a new feature in Resolve 17 – a built-in server to stream color panels over the internet! Combine that with available remote desktop and SDI streaming solutions, and you have a compelling remote workflow.
Member Login
Are you using our app? For the best experience, please login using the app's launch screen
---
Comments