Using and Manipulating Fusion's Paint Tools
In my mind, the integration of Fusion into DaVinci Resolve 15 is one of the most exciting things to happen to the software since Blackmagic acquired it. The added finishing and compositing capability is already letting people like me (who wear multiple hats – not only as a colorist but also as an online editor and finisher) push the limits of what we can offer our clients. And if you're a full-time colorist who doesn't have the luxury of an assistant doing this work on your behalf – you are likely to benefit from learning this workflow.
When I published my first Fusion Insight – I wanted to give colorists who haven't touched Fusion a good introduction to how it works, and a starting point to learn more. This Insight  expands on the first, by diving deeper into a real-world application of Fusion that a lot of you were asking about in the comments: The Paint tools.
About Fusion's Vector-Based Paint Toolset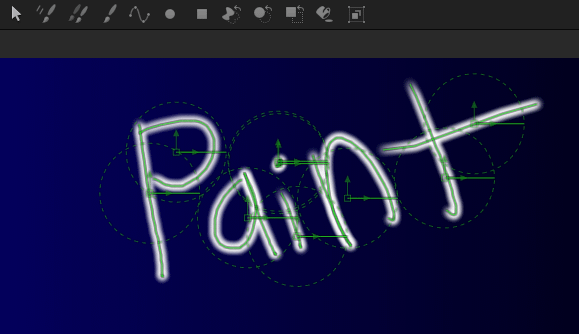 One of the coolest things about Fusion is its vector paint and graphics tools. Unlike many other paint tool-sets out there, Fusion's paint is totally non-destructive. Any paint stroke can be manipulated after it is drawn, with no loss in quality. This gives it a very high level of flexibility, but also a bit of a learning curve. To show you how it works, I walk you through using the paint tool to remove a moving logo.
In this Insight, you learn:
How to use a monitoring LUT to preview your color grade inside Fusion
The basics of how Fusion's paint tool operates
How to make, modify, group, and manipulate paint strokes.
How to use the clone brush to paint out a logo
How to link that paint stroke to a tracker, to paint out the logo for an entire shot.
(Thanks to Steve Greenstein for the use of a shot from his film The Mighty Atom in this insight!)
Comments or Questions on Fusion?
We are planning a lot more Fusion Insights, so please drop by the comments and let us know what other subjects you want us to cover!
-Joey
Member Login
Are you using our app? For the best experience, please login using the app's launch screen
---
Comments