Please join us in welcoming Jason Druss to Team MixingLight! Jason is an accomplished colorist, instructor, and all-around great guy. You can learn more about Jason by checking out his bio and by visiting his website. We're looking forward to many awesome Insights from Jason.
---
Day 8: 24 Insights in 24 Days New Year Marathon
Good Grades: A Mixing Light Podcast
Welcome to the first episode of Good Grades, a new MixingLight video podcast focused on interviewing colorists, engineers, and post-production professionals. For our first episode, we sat down with Supervising Colorist and Facility Owner Shawn King of Honest Labor, a leading boutique color and finishing facility in Brooklyn, NY. Shawn is one of those colorists who is just a ton of fun to talk to and hang out with.
I specifically wanted to take a deep dive on the way he's designed his office and grading environments, which have always been very aesthetically pleasing while specifically supporting the needs of his clients in the fast-paced commercial market in NYC. It was an absolute pleasure to catch up and learn how he has adapted to the "new normal" while expanding his business with a new B-suite during the pandemic.
In this episode, we discuss:
Purposeful office and suite design
How design and construction augments client services
The pros and cons of letting clients view both (colorist + client) reference monitors
Using Flanders Scientific's XM651U for HDR monitoring
Preparing for HDR to trickle to the commercial world
Digitizing client services & going remote in the wake of Covid-19
Long term implications of post-production real estate post-pandemic
Digging into Shawn's top projects
Appreciating the daily "Roadmap" of Color Grading
To help you get a sense of the space at Honest Labor as you listen to my interview with Shawn here are some images of the facility including their new HDR B-Suite.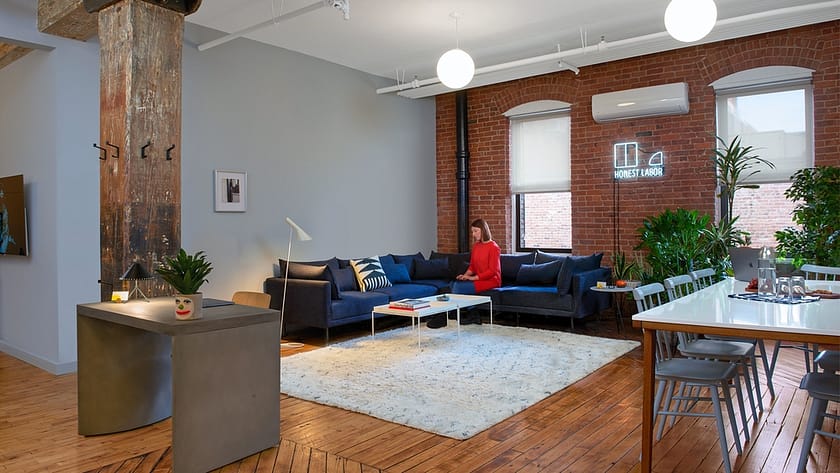 Bright, inviting & open!  One of the things I love about the Honest Labor space is how it feels comfortable like a living room and professional/pulled together at the same time.
I've been in a lot of color suites over the years and in my opinion, the 'A' suite at Honest labor is one of the nicest.  The L configuration allows Shawn to easily pivot to talk with clients, and they have a great view with a large client monitor directly in front of comfortable seating.
It's a good problem to have to need to build another suite! The new B suite was purposefully designed with HDR monitoring in mind, with the ability to upgrade with additional HDR mastering monitor in the future
Thanks for watching, listening, and exploring. See you next time! Let me know who we should interview soon in the comments : )
– Jason
---
Comments