Experimenting With Alternative Image Processing Options
The Color Space, Gamma, and Channels context menus are easy to overlook, but they have tons to offer, allowing us, with a single click to:
Move into another color space and/or gamma curve
Apply an adjustment in that space
Isolate that adjustment to a single channel
Move back into our original working space color space + gamma curve.
This ability to quickly and easily move between color spaces creates many creative possibilities for colorists.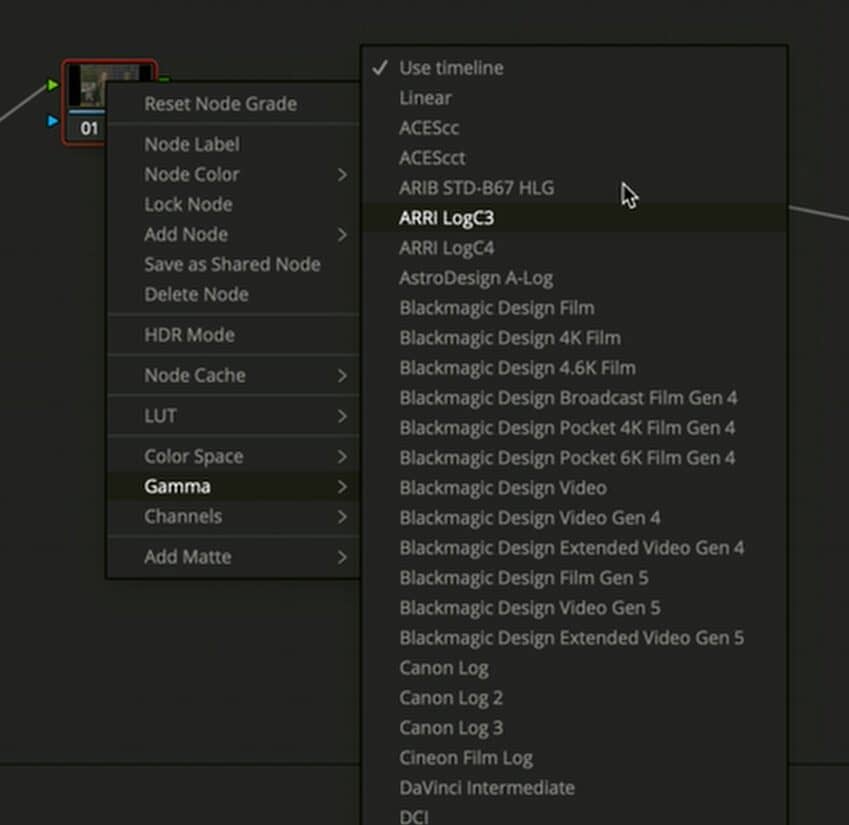 Key takeaways from this Insight
By the end of this Insight, you should understand:
How to set up your project to get predictable behavior from the Color Space and Gamma menus
Why you might want to move into a different log curve such as ACEScc solely for the sake of 'feel'
The rules and benefits of working in a linear gamma curve
How to use LAB to get a "Y-only" style contrast adjustment
Related Mixing Light Insights
Questions or Comments? Leave a comment!
Is this Insight useful to you? Let us know! Mixing Light is all about community discussions, and we're curious if you found this helpful, if you have something to add, or if you need more questions answered.
– Cullen
Member Login
Are you using our app? For the best experience, please login using the app's launch screen
---
Comments