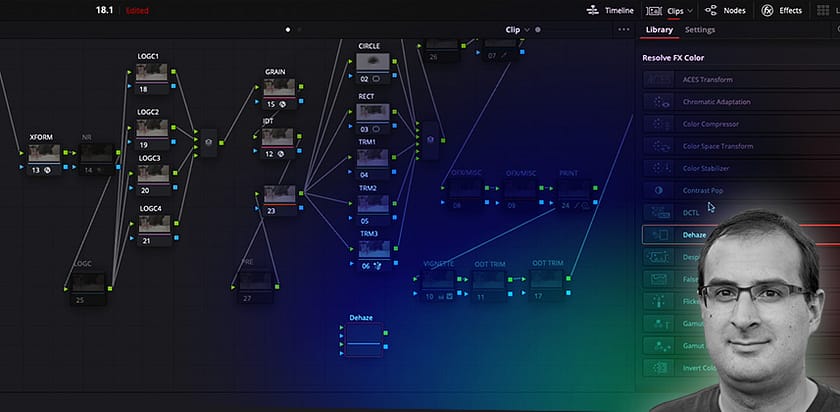 DaVinci Resolve 18.1 is a feature-rich update. Colorist and finisher Joey D'Anna offers his list of impactful features - that aren't obvious.
In Part 2 of our series on learning how to use Resolve's Serial Nodes, we look at combining them with Layer and Parallel Mixer nodes.
Do the nodes in DaVinci Resolve's Color Page confuse you? In Part 1, learn how to think about using nodes with this intro to the Serial Node.