Scarlett's Revenge Color Correction Breakdown:
Building a Custom Look For A 'Real Life' Haunted House (With advanced Key-framing techniques)
In the summer of 2014 we relocated to Orlando, Florida—mostly for family reasons. And the first thing that anyone associates with Orlando is: Theme Parks. Mickey Mouse, Shamoo the Whale, Harry Potter – these attractions are all located within a 30-minute drive from each other. As a post-production professional, I assumed there'd be an opportunity to do work for one of the theme parks but it's not why I came down here.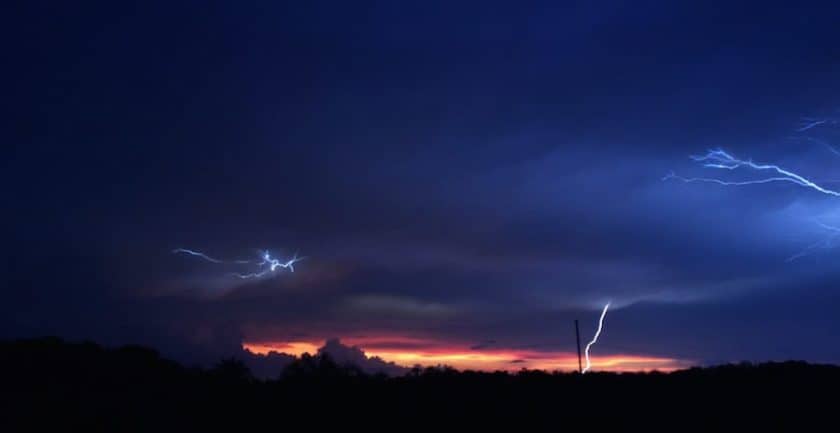 MixingLight member and professional DIT, Rich Roddman (visit his website: silverboxstudios.com) is well-known in the SouthEast for the quality of his work, his expertise over equipment and the collaborative on-set workflows he brings with him. We've known each other for several years and when he was on-set earlier this year shooting at Bush Gardens in Tampa, Florida (about 90 minutes West of Orlando), he asked the Director: Who is doing the color work?
Rich did me a huge favor and gave the Director, who also lives in Orlando, my name—and I was hired to color correct a series of videos (thanks Rich!) for a new theme park attraction 🙂 And the Director is Rob Cowie.
Rob Cowie was the Producer of the indie phenomenon 'Blair Witch Project'
Over his career, Rob has directly produced 8 features and two television series, plus hundreds of television commercials, helped launch several cable channels and has led a successful career. He was hired by the Bush Gardens theme park to create a brand new, real-life Haunted House that would be built and installed at their Orlando, Florida, Williamsburg, Virginia and San Antonio, Texas parks.
To accomplish his goal of designing and building a new Haunted House for their Howl-O-Scream annual October event, Rob had to create a whole mythology behind the House "to coordinate the activities of marketing, publicity, culinary, merchandise, operations, the parks and the Houses themselves." On Rob's website you can read his Howl-O-Scream Case Study.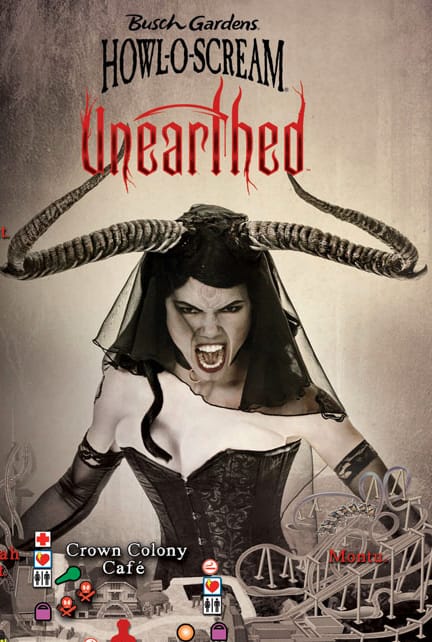 Rob's Case Study is a fascinating and rare glimpse into the amount of work that goes into any large-scale creative project – even a seemingly simple theme park experience – before a single frame lands on an editor's or colorist's desk. I highly recommend taking a few minutes to read through his page.
I color corrected a Short Film and 4 Documentaries about the 'discovery' of the Haunted House
On his Case Study page, Rob embeds the 5 videos plus a 'Behind the Scenes' that rounds out the video materials supporting several micro-websites and the local and national advertising campaigns.
These campaigns include the Bush Gardens MiniSite for the Haunted House, named Unearthed – Scarlette's Revenge; plus a Scarlette's Revenge blog, where the 5 videos were released over a several week period.
There's also a website for the fictitious 'AURA' excavation company, which includes supporting material for a trading card game you can buy at the park (also created by Rob and his team). If you want some hoots, head over to the Aura Project Updates page and scroll to the bottom and start reading upwards. Blog posts are released regularly as they detail the discovery of this strange house located at the base of a new rollercoaster!
Fun.
Watch the finished, graded short film we'll be breaking down, 'Unearthed – Scarlett's Revenge'
Unearthed – Scarlett's Revenge is a multi-part Insight 
I'll be breaking down this project since Scarlett's Revenge had a few challenges I had to overcome, including the classic client request, "I'm not sure what we want to do here but it needs to be powerful"—which I'll cover in Part 2 of this series, as to how I handle that specific (and common) situation, which you always need to be ready for.
But in this Insight, you and I are talking: Organic Key-framing

In truth, most key-framing I do is to ride exposure or color temperature changes, or maybe nudge a tracked Power Window. On this project, in the 2.5 minute Short Film where we discover Scarlett the demon, I had to simulate a flashlight; with light sweeping across the screen on a POV hand-held camera shaking all over the place. If you go back and watch the film, you'll see it heavily used through-out the entire underground sequence.
I'll share with you my thinking on how I tried to hide my key-framed moves. And I'll deconstruct how I build out my node trees, which look a bit messy since we were moving fast and I didn't have time to go back and clean up the node tree behind myself.
I'll also share my thoughts on the development of the main Looks for Scarlett's Revenge
As a single camera, POV sequence – the DOP didn't have enough hands to handle a proper flashlight to create the tight, spooky atmosphere required for the final look. That job ended up falling to me. I'll share my initial stab at it, then the version more in line with what the Director had in mind.
Enjoy!
– pat
Member Login
Are you using our app? For the best experience, please login using the app's launch screen
---