Learn how to tag a single clip with multiple 'input color spaces' in DaVinci Resolve when executing a 'flat file'/preconformed workflow.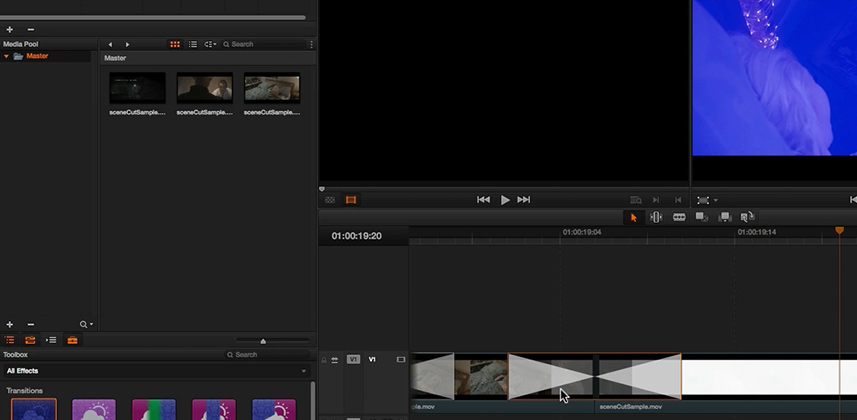 When using Scene Cut Detect (or Preconforming) in DaVinci Resolve, how do you deal with Dissolves? Watch the video and learn the very simple answer.
This workflow is an ultimate timesaver and involves getting a single flattened video clip of the project you're grading and using Resolve to slice it up.
No tutorials found...
Sorry, no tutorials were found for that criteria. Please change your selection or Reset Filters.