About DaVinci Resolve

DaVinci Resolve was released in 2004 as the digital non-linear equivalent to daVinci System's famous analog film (and tape) color grading system, launched in the 1980s. While Resolve has its roots in high-performance digital color correction, over the past decade Blackmagic Design has transformed Resolve into an integrated platform serving multiple post-production specialties and supporting advanced collaboration and workflows. Keep reading to learn more.
Learning DaVinci Resolve with MixingLight.com
Mixing Light hosts and produces the largest collection of color correction tutorials, podcasts, and articles on the internet. We call it: The Insights Color Correction Tutorial Library. There are hundreds of 'Insights' specifically related to the setup and operation of DaVinci Resolve.
Our DaVinci Resolve Tutorials include tips and tricks, deep dives into esoteric topics, introductory overviews of fundamental toolsets, as well as often overlooked business aspects of color correction for a professional post-production career (including advice on client interactions, time management, scheduling strategies, and getting paid).
DaVinci Resolve: An entire digital post-production workflow in one app
DaVinci Resolve is a suite of multiple post-production tools that all share a single timeline – but the user interface changes to optimize for the selected toolset. These toolsets include non-linear editing, digital compositing/visual effects, color correction, and audio mixing. Each toolset has a deep suite of features to satisfy creative professional digital artists but can be learned and used by anyone new to digital video post-production.
Non-linear editing
DaVinci Resolve has two modern, fully-featured non-linear editing user interfaces aimed at novice and professional editors. This platform was built from scratch over the past 7 years with a modern code-base and is fully integrated into Resolve's color-managed workflow.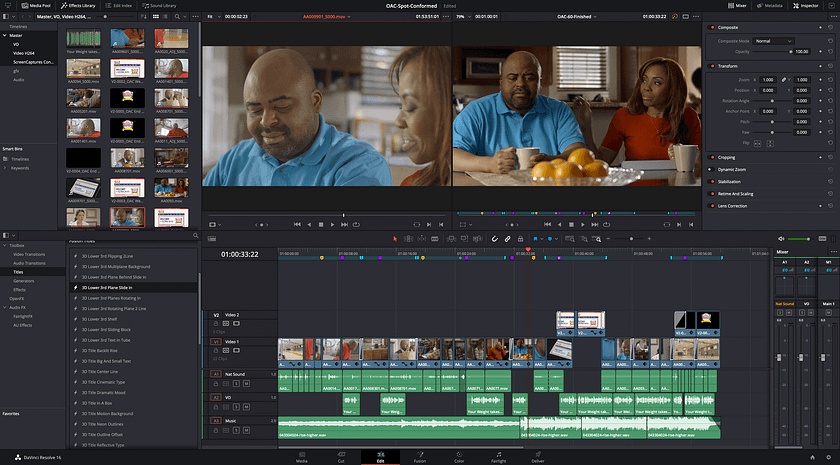 Digital Color Correction
DaVinci Resolve was originally designed for digital video color correction. It has been used on major features films for almost 20 years and has a deep feature set that satisfies the professional colorist but also a simple core feature set that is approachable to new users (and users new to color correction).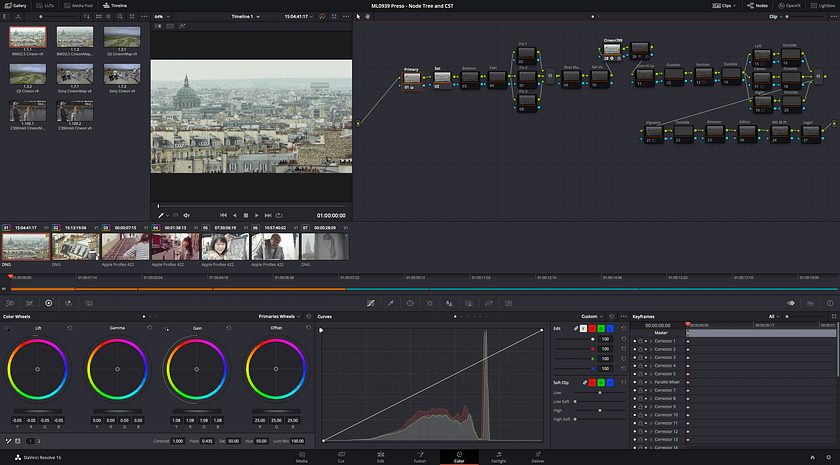 Digital Audio Workstation
Fairlight is a professional digital audio workstation (DAW) that includes advanced mixing options such as Dolby 5.1 Surround and ATMOS mixing. Bought by Blackmagic and then directly integrating into DaVinci Resolve, it supports external mixing hardware for the most advanced workflows required by the top specialists in the industry – but is also accessible for those new to digital audio post-production.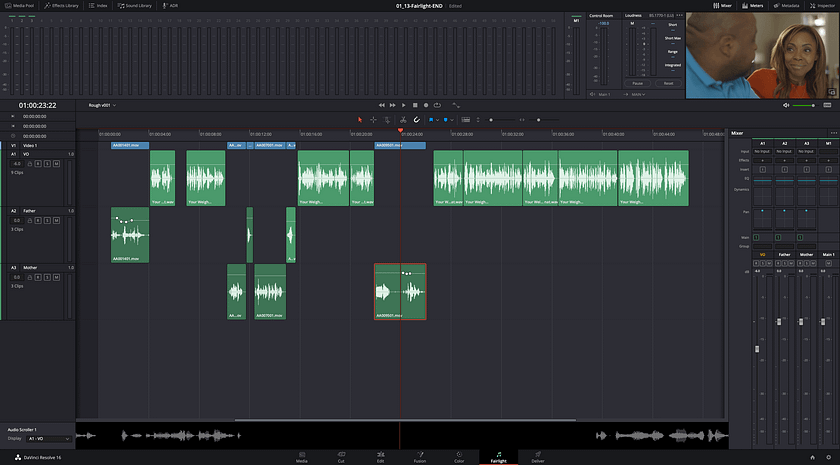 Digital Compositing and Visual Effects
Fusion is a professional digital compositing platform that was acquired by Blackmagic and integrated directly into DaVinci Resolve but is also available as a stand-alone application. VFX artists will find the Fusion workflow accessible while DaVinci Resolve colorists find the Fusion node-based workflow very familiar.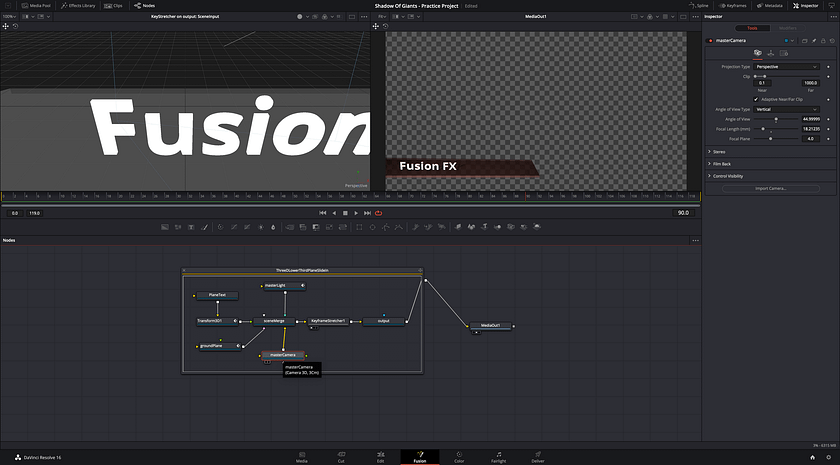 Collaborative 'Studio' Workflow & Emerging Workflows
The paid version of DaVinci Resolve implements the world's first truly integrated post-production platform. It features the ability for editors, colorists, audio mixers, and their assistants to simultaneously work within a single project file on the same timeline. Features include bin locking, timeline version comparisons, and a secure chat messaging system.
DaVinci Resolve continually adds support for advanced color pipelines (such as ACES) and emerging standards (such as HDR10, Dolby Vision, and HDR10+).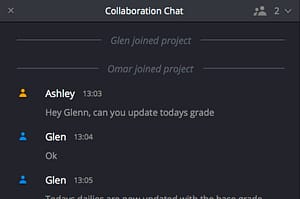 Which is the Free & Paid versions of DaVinci Resolve?
DaVinci Resolve is the free version of the software while DaVinci Resolve Studio is the paid version of the software. Their project files are identical and moving a project between Free and Studio is seamless – but they are two different software installations. The Studio version activates advanced functionality (such as the Collaborative workflow) and removes watermarks for the built-in high-quality effects that are restricted to the paid version of DaVinci Resolve.
Mastery of the entire platform is nearly impossible these days, as the feature set of each of its specialty components meets the detailed needs of highly specialized professionals. Yet, with some basic training, even a novice can access its basic functions, from editing footage into a timeline, to color grading, basic compositing/visual effects, and audio mixing, through final rendering, without learning the deep nuances of the entire platform.
---
---
About Team Mixing Light
Mixing Light was founded by three colorists (Patrick Inhofer, Dan Moran, and Robbie Carman) who also enjoy teaching their craft to novices, journeymen, and experienced professionals. Between the three of them, they have color corrected television shows, local and national commercials, music videos, independent features, documentaries, museum installations, and corporate communications.
They have worked on projects for Nike, Netflix, Dolby Studios, Discovery Networks, National Geographic, HBO, ABC, NBC, Hasbro, heralded directors such as Barry Levinson and the late Bruce Sinofsky, and music videos for Radiohead and Bjork. They have taught at industry events worldwide including NAB, IBC, Interbee, Adobe Max, The Editors Retreat, and BIRTV Beijing.
The founders are joined by a growing list of Contributors, who are working professionals in this field and add valuable depth and breadth of experience – to help us all grow together in this ever-evolving craft of digital video post-production.
Related Links
Hundreds of Tutorials
Get full access to our entire library of 1,000+ color tutorials for an entire week!
---