Note: All webinars on MixingLight.com are free for everyone to attend the live session. Replays are available in front of the 'member wall' for the first two weeks after release. After that, you can sign up for a free 7-Day Test Drive to watch it.
Endcrawl: How to make end credits not suck
In the third decade of the 21st century, making end credits doesn't have to suck. But for most colorists and finishing artists it does. They often get dragged into the process—whether they like it or not—and they don't realize there's an easy turnkey solution.
This is why Endcrawl.com exists.
In this Webinar, learn how to use the Endcrawl platform—and their awesome support team—to keep your clients happy. Even if you're not Endcrawl's customer! In the process, you'll stay productive and get perfect crawls every time. This webinar is for editors, finishers & finishing colorists, motion graphics designers, and their clients: post supervisors, producers, and directors. In this webinar you'll get the answers to many questions including:
Why do end rollers always seem to jitter?
What are the best practices for picking end credits fonts?
How can a typo in my credits end up costing me $100,000?
What the hell is a rolling single, anyway?
Endcrawl has been used by over 2,000 films and television series. Clients range from small indie productions to A-level tentpoles with extremely complicated end title deliverables – like Hamilton, Black Is King, Pennyworth, Moonlight, Free Solo, and Bill + Ted 3.
What (exactly) is Endcrawl?
Endcrawl is a web-based service that solves the end credits process. It's used by colorists, finishing artists, post supers, producers, editors, DI producers, and studio execs.
Browser-based app
Single Source of Truth
Real-time layout preview
On-demand cloud renders
All major formats like DPX, TIFF, ProRes — up to 4k
Easily support your clients
Get a week of your life back.
Learn about the new Endcrawl interface
If you've used Endcrawl in previous years then this is a great chance to see their newly released User Interface. It's designed to feel modern and responsive while simplifying the process of laying out and modifying your crawl.
Table of Contents
Start – Introductions and background
16:00 – What is Endcrawl, precisely?
18:15 – The power (and usefulness) of the cloud-based workflow
19:12 – Using Google Sheets for 'data entry' as the 'single source of truth'
19:47 – The power of separating data from design
20:27 – Network security of this workflow
22:16 – Layout controls: An example of the usefulness of separating data from design
23:35 – The 'balance columns' command
24:30 – Rendering and why credits 'jitter'
28:12 – Endcrawl's unique approach to avoiding 'the jitters'
31:33 – A discussion about Endcrawl's unique approach to maintaining timing while avoiding artifacts
34:17 – Why (and how) you should create different renders for different raster sizes (rather than resizing the end credits to fit)
36:00 – A discussion about interlaced deliverables
38:30 – How to deal with deliverables at multiple frame rates (is there a cost for that?)
39:33 – Unlimited renders (including different frame rates or raster sizes)
40:54 – End credit pitfalls: How to lose $100,000 with a typo
44:45 – End credit pitfalls: DGA 'clear field' requirement
48:13 – How to create a 'clear field' rolling credit on Endcrawl
50:00 – Using Endcrawl's library of 4,000+ logos (and how NOT to use it)
54:03 – Single cards: Endcrawls newest feature (and how it was developed)
57:44 – Typography customizations
59:37 – Adding graphic designers (or producers/finishers) to an Endcrawl project to set up the look/feel of your titles
1:00:26 – Two warnings about typeface selections
1:03:19 – Question: How to override a font on a per-card basis?
1:04:09 – Question: Can 'Role Classifications' be customized?
1:05:35 – Question: Can custom fonts be imported into Endcrawl?
1:08:13 – Question: What's the pricing and how is customization priced (as of December 2020)?
1:09:06 – What is the 'checker render' on the Free plan?
1:13:16 – The difference between Endcrawl and a 'title house' that designs credit sequences
1:14:02 – What are 'mains on end'?
1:15:54 – Customizing title cards with fades, on-screen durations, and automated timings
1:22:58 – The Endcrawl render engine and how quickly does it deliver renders?
1:23:28 – How did Endcrawl develop the math behind its cross-dissolves?
1:24:35 – Question: Are rolling credits and single credit sequences in the same project and what's the cost for both?
1:25:38 – The workflow and pricing for episodic television projects
1:26:44 – How to contact Endcrawl and get a free demo project
1:26:57 – Conclusion
---
Webinar Panelists
Pliny (John) Eremic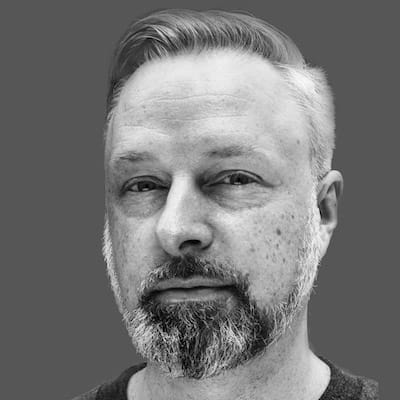 John ("Pliny") Eremic is a co-founder of Endcrawl.com.
Originally a web developer, Pliny spent 8 years running a DI facility that was later acquired by Panavision/Light Iron. He then spent 6 years as a Director of Workflow at HBO before transitioning to build Endcrawl full-time in 2019.
Alan Grow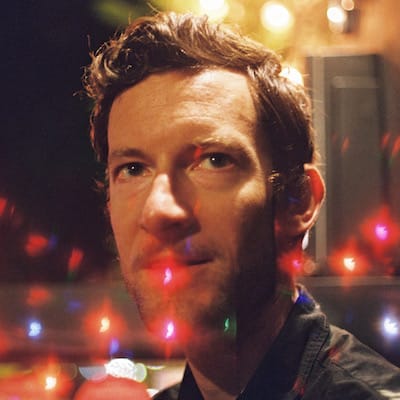 Alan Grow is a co-founder of Endcrawl.com.
Alan is a full-stack developer who builds things at the intersection of art & technology. Prior to Endcrawl, he co-founded America's Got Talent finalist iLuminate, and was Lead Platform Engineer for music hardware & software startup ROLI.
Patrick Inhofer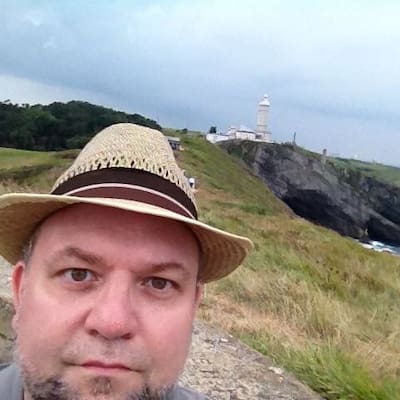 Patrick Inhofer is a co-founder of MixingLight.com.
Patrick is a 30-year veteran of television/film post-production. A professional colorist he's also the co-founder of Mixing Light and the editor of the weekly color grading Newsletter, The Tao Colorist, on TaoOfColor.com.
Member Login
Are you using our app? For the best experience, please login using the app's launch screen
---