Revisiting My 2013 Insight: Dan's Look Library 2.0
Wow! My Look Library workflow has changed!
Back in 2013 a young Irish colourist decided it would be a great idea to write an insight about building a Look Library to make you a better colorist. It was insight number 046. It's crazy how long ago that was, considering we now have over 750 Insights in the library. If you want to refresh yourself on how I used to build my Look Library be sure to check it out.
That Insight still has some great information in there – but I've changed. My clients have changed. DaVinci Resolve has changed at least 5 times, majorly, since then. With that in mind I thought it would be great to do a 2.0 version of this idea.
The concept of the Look Library is exactly the same – but we can do it in far better ways now!
My Old Look Library
To start off with a giggle check out this web page here, which is my old Look Library: http://www.danmorancolor.com/SM/Looks/
It's been inactive for a long time but I thought it was worth restoring for a trip down memory lane (it's on an old server so may be quite slow!) Also please excuse my old rubbish LUTs. They were quite new to me at the time!
The whole point of this 2013 solution was having an easy way to view the various LUTs I was using. A WordPress blog with categories that you could click on when deciding was far easier to browse than a huge dropdown list.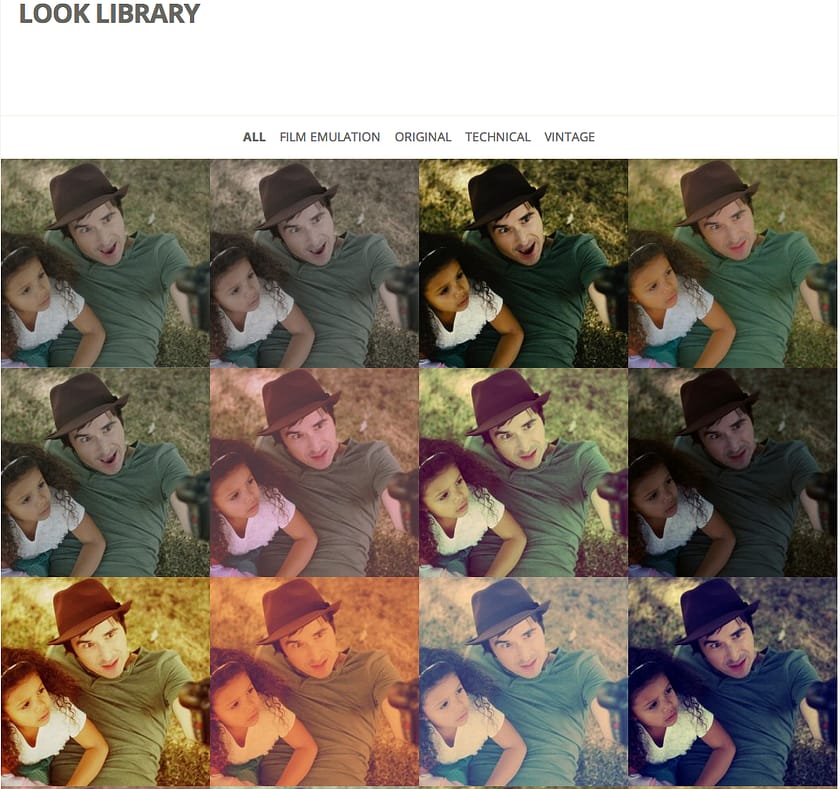 As funny as it looks – it isn't until DaVinci Resolve 15 that Blackmagic gave us a similar way of quickly previewing LUTs while color grading. Giving us a sample of what our LUTs are doing to the image.
Dan's 2018 Look Library 2.0
My 2018 version of this is still the same look library at the heart. But now, it focuses on being inspiring rather than managing LUTs. Resolve 15 does such a great job of LUT management I don't worry about it anymore.
Member Login
Are you using our app? For the best experience, please login using the app's launch screen
---
Comments