What happens when you take time off as a one-man color grading facility?
Being a freelance colourist has so many positives, you can take as much time off as you want, work from anywhere on the planet and dip in and out of colorist life as much as you want.
The reality of this is slightly different for me personally. As I run my own grading suite I'm more of a hybrid freelance colourist / small colour grading house.
Yes, I can take as many days off as I'd like and could work in Japan on Monday and Paris on Tuesday but as people see me as a grading company I can't say I'm closed. EVER
Imagine you were my client and we were halfway through a grade project and I suddenly dropped the fact on you that I was going to be unavailable for the next 10 days.
It's just not professionally acceptable to disappear entirely when you are working to other peoples deadlines.
When I grow slightly bigger this won't be an issue as I can hire an assistant colourist or even a freelance colourist to work out of my studio.
How I Escape The Grading Suite
A couple of months after I went freelance I figured out a very simple way to still enjoy my holidays and be able to be "on call" in case of last minute changes or updated edits.
The first part of this method is very easy and obvious but I think it's the second part of this method that saves the day for me more often than not.
Part One – Before I Go
Don't book any new jobs in at least one and probably two days before you go. Starting a new job on your very last day in the suite is a terrible idea and very likely to come back to bite you as soon as you leave.
If you really HAVE to take a job in on that day make sure you manage their expectations heavily.
Tell them upon taking the booking that you won't be available after that day, remind them the day before the booking, remind them again at the start of the grade!
You need a rock solid paper trail saying I warned you many times that I would be either slow to respond or totally unavailable from that day forward.
Archive Those Projects!
So if you've managed to keep that final day in your studio free for mop up on existing projects it's time to get archiving.
If you've never archived a project in Resolve it's as simple as right-clicking the project and clicking Export Project Archive.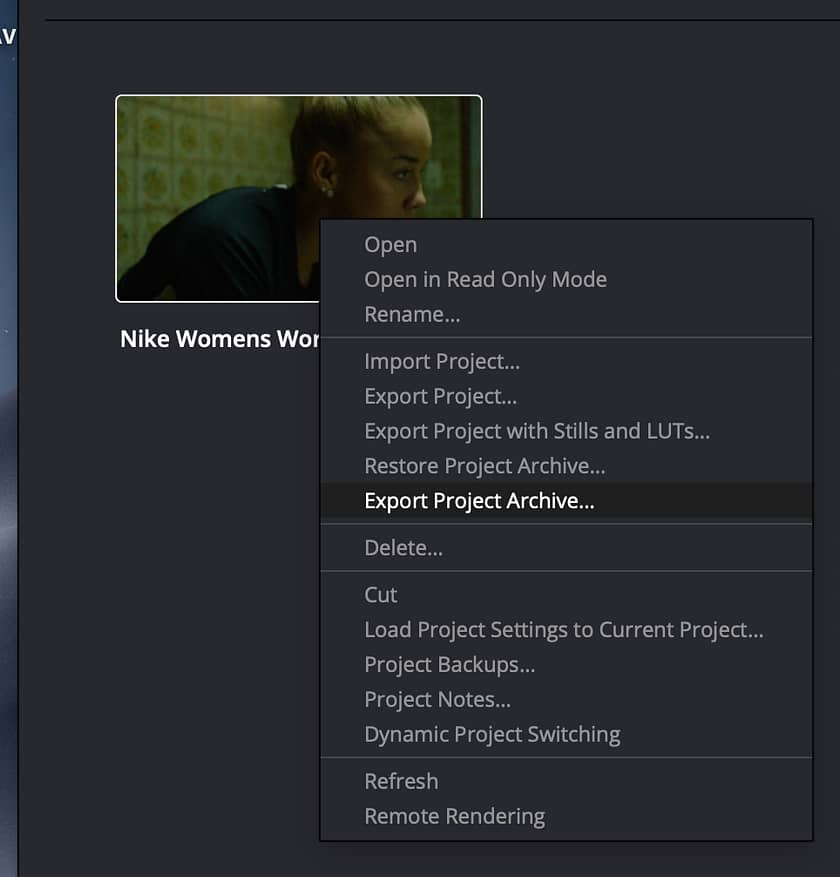 You can then choose to also archive the optimised media and render cache, I never choose these options as they can be easily rebuilt.
The joy of archiving your projects is you get a nice neat folder called PROJECTNAME.dra that you can import on your laptop and it automatically relinks everything.
I also over archive projects. I literally archive anything I can think of. My MacBook Pro is just for work so I'll happily fill up that 1TB drive with as many projects as I can.
I'm also quite paranoid so I'll also bring an external hard drive with the archived projects in my check-in luggage.
Trust me the biggest issue when working out of hotels is their terrible internet speeds.
Imagine the feeling of downloading 6k red rushes on a terrible hotel connection.
Invest In A Beast Of A Laptop
MacBook Pro's and high-end laptop PC's are not cheap but now that I've moved to a proper high-end machine I can honestly say it's worth every penny.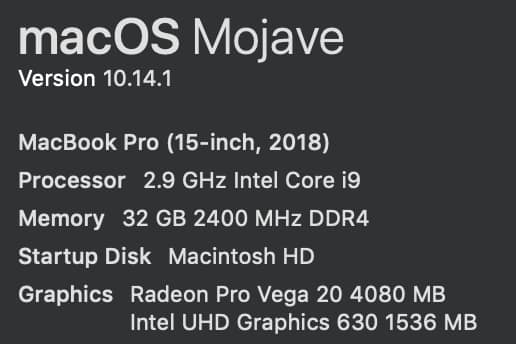 NVME / Flash storage is now so stupidly fast it can play back almost any file format.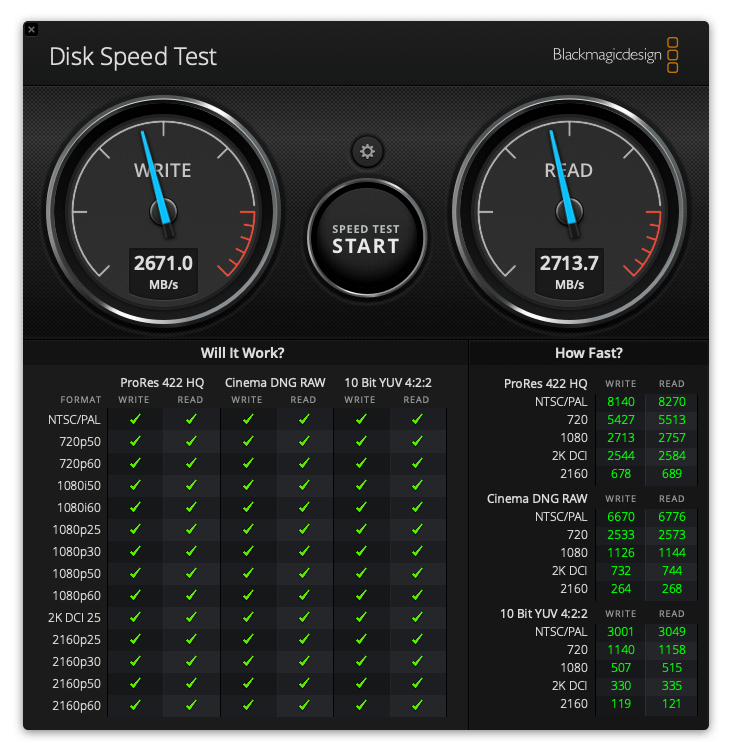 Modern mobile GPUs are incredibly powerful and generally work well. Remember there is also half-resolution proxy mode if you need an extra grunt to achieve realtime playback
Calibrate your laptop screen as best as possible. I never start a grade on my laptop screen as normally the changes I'm doing are based on grade matching new shots / updated edits etc..
But knowing that what you are seeing is at least 80% of a match to your grading monitor is very helpful.
Member Login
Are you using our app? For the best experience, please login using the app's launch screen
---