Updated August 2018: This article is updated with information about support for HDR QC and a problem with Quicktime for Windows reliance.
---
What is Telestream Vidchecker?
A High-End Automated QC & Correction Tool
Back in January, Robbie posted a great insight on one of my favorite video players and QC tools, Telestream Switch. It's a great third-party media player owing to its pro-level video playback and verification features. There is even a nifty video pass-through transcoding option, which can save time fixing a file instead of re-exporting it for some minor issues. However, Switch's quality control (QC) functionality is basic, designed mainly around the verification of metadata, video & audio codecs, file container information, audio loudness, etc. While a leap above most media players it's not a fully featured QC tool.
Enter Telestream Vidchecker, a highly scalable automated QC solution intended for large studios, broadcasters and post-production facilities. Where Switch offers a multi-purpose media player with some QC tools built-in, Vidchecker is a dedicated QC system that functions almost entirely without human interaction (outside of reviewing the final QC reports). Simply select the file(s) you'd like to QC test, choose the template to test against, and continue working while Vidchecker does all the heavy lifting in the background. If you choose, Vidchecker can fix many common errors, exporting a new file (which passes QC) that can then be delivered to the client, distributor, or broadcaster.
Note: You can click any of the images in this Insight to read them at full-size.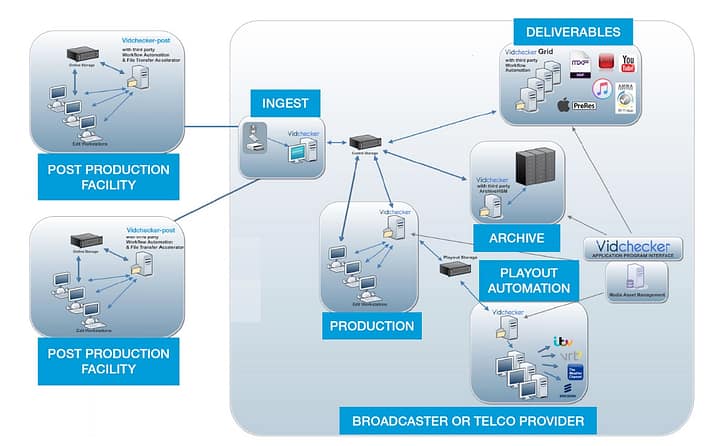 What's the price?
Before we jump into the fun stuff, I want to address the elephant in the room: the initial investment. Telestream is targeting Vidchecker towards enterprise level clients, not freelance or individual users – and it's clearly reflected in the price. Ranging from $8,000 to $75,000 (depending on options and support plans), the initial investment for Vidchecker is on the steep side. However, if you are currently paying for QC services at a local post-production facility or performing the tests manually in-house, the return on investment can be significant.
Two Versions of Vidchecker (plus optional add-ons)

Telestream offers Vidchecker in two different versions: Vidchecker and Vidchecker-post. Vidchecker-post, which was used for this article, is identical in functionality to the higher-end Vidchecker but is limited to processing a single file at a time (as compared to 4 simultaneous files with the full version) and utilizing only 8 logical CPU cores. Vidchecker-post is also restricted from using Vidchecker Grid, which enables additional processing nodes from your network to increase processing speed.

VAMP (Vidchecker Advanced Media Player) is available as an additional add-on and provides a specialized media player with dedicated video output via SDI / HDMI. The application is, unfortunately, only compatible with Windows machines, leaving MacOS users out of luck if they want any type of integrated media playback while reviewing the QC report. I did not have a license of VAMP to test, since the application has been marked as "EOL" (End-of-Life) by Telestream. I expect that further integration of Telestream's Switch product line into Vidchecker as VAMP's replacement is in development.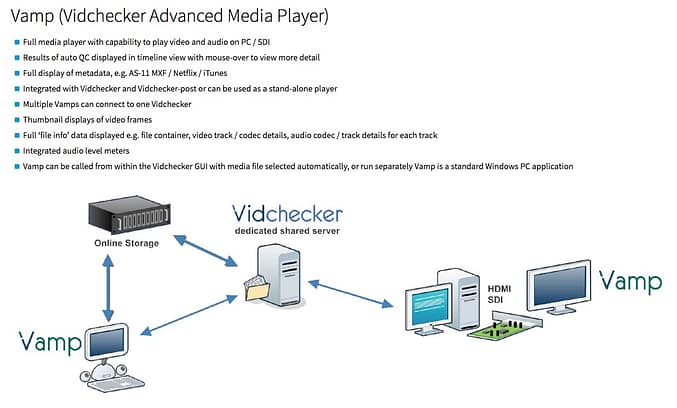 What does Vidchecker detect?
Vidchecker is versatile, with the ability to detect and correct a wide variety of video and audio quality issues that are of concern to us, as post production professionals. I cover most of its tests in this Insight, but the full battery of tests is extensive. It covers basics QC checks such as evaluation of the file for video specifications, luma/chroma levels, general audio levels, checking for bars & tones, macroblocking errors, along with more advanced checks including PSE (photosensitive epilepsy), RGB gamut, black/colored flash frames, freeze frames, and audio loudness.

What makes Vidchecker really shine is its ability to provide information that's far more difficult to see with the human eye during real-time playback. Such as a single frame drop-out or video syntax errors in the container – which may show up as strange defects during playback (as visible below). The ability to catch these "invisible" errors quickly, efficiently, and without manual human intervention is crucial, especially if you're dealing with a large volume of media.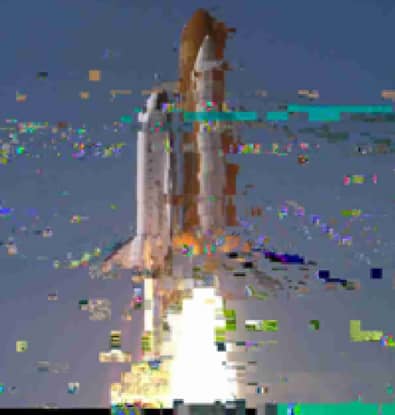 Vidchecker also repairs many errors it detects
Even more useful, Vidchecker can automatically correct many of the errors it detects. It creates a new file (passing QC) and is ready for delivery. While it can't correct every error it detects, Vidchecker can repair what I consider the most common reasons for a QC rejection:
Luma & chroma levels
RGB Gamut
Audio loudness.
Even more impressive is Vidchecker's ability to add, remove, and correct the start timecode, color bars, and opening black sequences. This allows the automation of creating the head format for a broadcast deliverable. Below is an official list of everything Vidchecker can correct, for reference:

How do you set up and control Vidchecker?
Telestream Vidchecker uses a traditional server \ client arrangement. The client is accessible via a web browser from any other computer on the network. The server requires a network-accessible Windows 7/10/server-based PC, which meets the certain minimum system requirements (in the screenshot below). While you can run the client & server on the same machine, it's recommended running Vidchecker on a dedicated machine for consistent performance.
Vidchecker Performance and System Requirements
In my testing, I found Vidchecker to be fairly speedy, processing HD media at approx. 1.5 – 2.0x the media running time on a fairly mid-range workstation connected via 1 Gigabit Ethernet to our shared storage (detailed specifications below). When working with higher resolution media (such as UHD / 4K), it slows down to approx. 6 – 7x the media running length, most likely due to the 8 logical core CPU limitation of Vidchecker-post.


Looking at the specifications above, you might come to the conclusion that our server is underpowered for video QC processing, but evaluating the server's task manager and system resources during a QC test shows otherwise (see below). Due to the license-based CPU limitation, we can see the Vidchecker process only utilizing approx 40% of the CPU (as it has 24 logical cores, with Vidchecker utilizing only 8 of them). Memory, disk access, and GPU aren't restricting the processing speed at all, leaving only network access and CPU as the main bottlenecks in the particular set-up. In my usage, I frequently found the CPU to be the first performance bottleneck, followed closely by the network connection to the media.
When I QC'ed beefier mezzanine files, such as ProRes and DNxHD, network transfer did become more of a concern. But nothing overshadowed the CPU bottleneck in Vidchecker-post.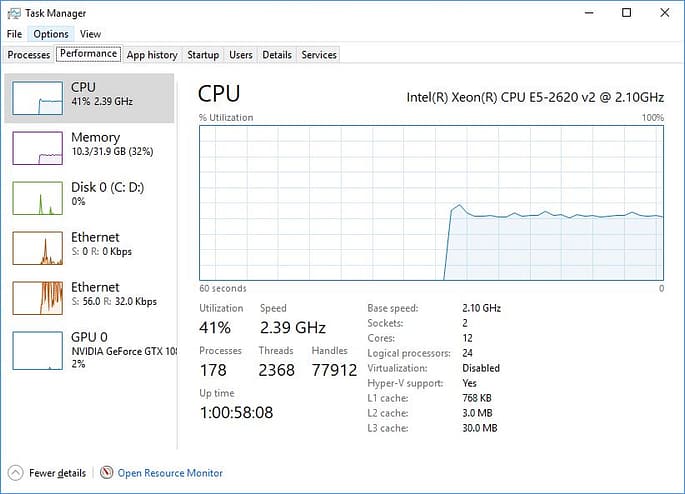 Looking into the server's Resource Manager, we can confirm that Vidchecker is only working on 8 logical CPU cores while leaving the rest of the machine's resources idle for other uses.
Member Login
Are you using our app? For the best experience, please login using the app's launch screen
---