A Look at Sony's BVM OLED
Ok, I'll admit it, I have a monitor fetish and if you ask Dan and Pat, they'll say that I just like the latest and greatest and love spending money! Well, all of those things are true! Over the years I've owned Sony, Panasonic, eCinema, Front Niche, TV Logic, and Flanders Scientific monitors. Each monitor has pros and cons but with each iteration I felt like I was getting more features, better image quality and bigger bragging rights.
However, my quest for the best is not only driven by my need to be the coolest kid on the block but also because I need to know that what my clients and I are seeing is 100% without a doubt, what the footage actually and precisely looks like.
More than computers, GPUs, or control surfaces, the grading monitor sitting on the desk is the most important tool in the room. Think about it – no other piece of gear with exception of scopes, directly influences the corrections and grades you make. To put it simply, if you're going to spend money, in my opinion, your best investment should be in the highest quality monitor you can afford.
I've just purchased and received a Sony BVM-F250A reference monitor and want share some initial impressions and information about it in this review.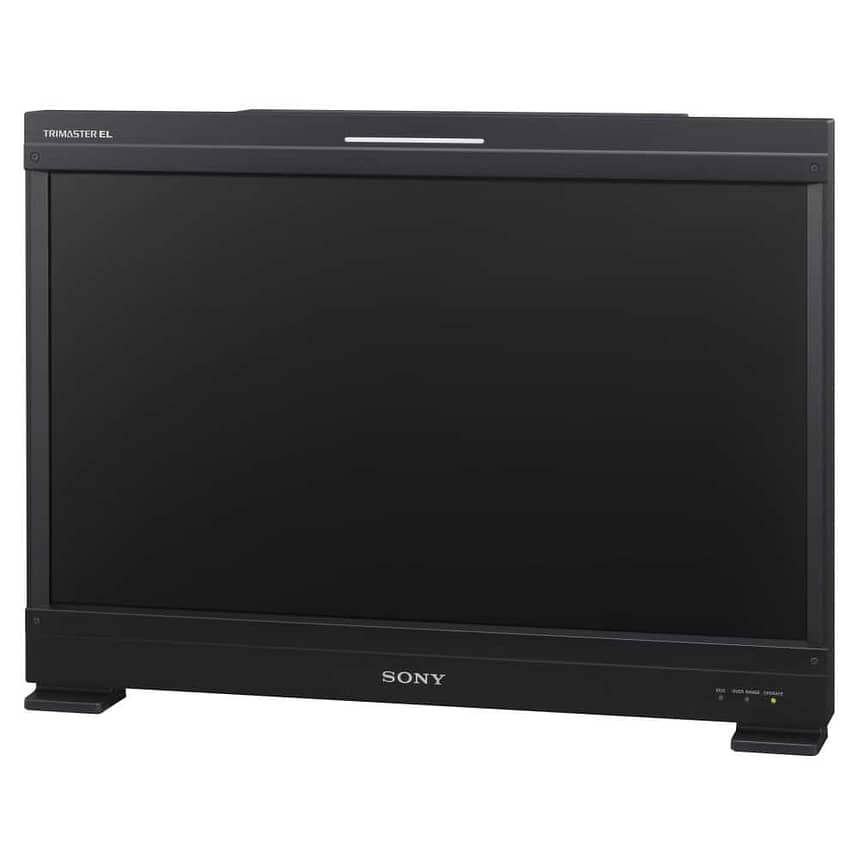 What came before
Over the past few years my facility has relied heavily (and still does) on the wonderfully affordable and insanely accurate monitor line from Flanders Scientific such as the 2461W and now the newer CM240.  In the opinion of  Team Mixing Light, when measuring bang for the buck there IS NO BETTER OPTION than this line of monitors from FSI.
Hold on, you're thinking I thought this article was about Sony's BVM OLED offering. It is. And, I'll get to that momentarily, but lets back up for a second and take a look at what makes up a reference monitor.
Defining The Reference Monitor
Since Mixing Light launched, one question we get all the time is "what monitor should I buy?"  Indeed, if you look on forums across the web having anything to do with color grading, you'll see this question all over the place.  While some think this is a hard question to answer I don't think it is.  A reference monitor, in my opinion, should be able to meet the following criteria:
Have accurate grayscale tracking producing neutral black, gray and white, moving smoothly between those ranges

Accurately hit primary/secondary reference coordinates for a given color space

Switchable color spaces and switchable gamma

Multi-format input and the ability to display various formats/frame rates accurately

Flexible connectivity

Customizable performance options via software/firmware
Member Login
Are you using our app? For the best experience, please login using the app's launch screen
---