Day 12: 24 Insights in 24 Days 2018 New Year Marathon
11 Colorists Share Their International Tales (and Tips)
As post production becomes increasingly decentralized, there are growing opportunities for us to take our talents and work abroad. I asked eleven of my international colleagues to answer some questions about how they got work in other countries, what some of the challenges and highlights are, and their advice for anyone wanting to do the same.
HAVE TALENT, WILL TRAVEL
There was a time, not so long ago, where we didn't have the freedom to move around like our colleagues in Production did. It might seem odd swapping a dark room in one country for a dark room in another, but we have skills that travel well. Now that technology and the global economy, have let the Screen Industry spill out of major Western cities and become more or less one international professional community, it's becoming more common for freelance colorists to take advantage of this and see the world – while getting paid.
From New Zealand to New York (and back again)
I did it myself. I was living and working in Wellington, New Zealand. We were in the testing and workflow development stage for The Hobbit trilogy. I decided I didn't want to make the required 5-year commitment to a single project, and that the little islands in the Pacific I called home were feeling a bit small. I sent out cold-call emails (see my previous Insight on how you can do cold calls in the Internet Age) to every post production facility in New York, before taking a week off to visit the city I thought I might move to. In most cases, it's essential to find a company or production to sponsor a work Visa if, like me, you want to make a long-term move abroad with your career in tow. I was fortunate to be hired as Senior Finishing Artist at a large New York post facility, so I packed two suitcases for one year of living and working in the Big Apple, and started my big adventure.
That one year turned into six. I eventually moved back to New Zealand. On my return, all the observations, challenges, cultural and technical shifts in perspective came back to me again. Aftger 6 years, readjusting to New Zealand felt like initially adjusting to New York, despite being "home".
How to get a gig overseas
Everyone's experience of how they got their overseas gig is different, just like any domestic gig. That's the point– in the new global economy it's really no different. As Brooklyn-based Colorist and owner of Shipyard Post Mickey Miklos told me, "hustle till the cows come home and be bold and put yourself out there". He's worked in the U.S. and China. He got work in Beijing on a TV show because the Producer specifically wanted an American colorist, and word of mouth got him to the top of the list.
Venezuelan native Eva Pomposo had spent 15 years living and working as a colorist in London, before her employers at MPC sent her to Mexico to work on location. She told me that "after spending 8 months in Mexico City in 2016 I fell in love with the place, so I have come back to settle here". She now works at LaboDigital, a growing post-production company in Mexico City.
Donovan Bush is a colorist, based in Cape Town, South Africa. Since going freelance in 2013, he has worked in Dubai, Budapest and Malaysia on a wide range of gigs, of various lengths.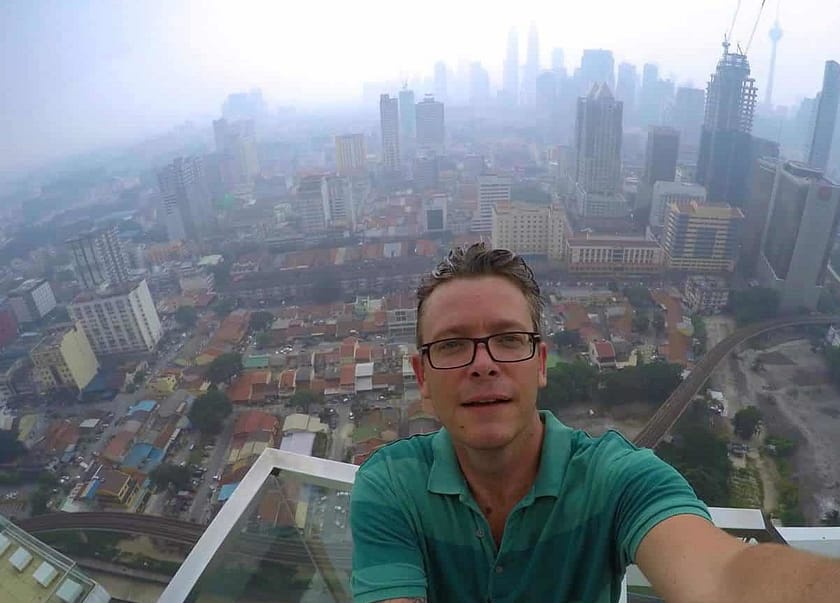 "Being a freelancer, each gig has been very different – from grading feature films in-house for a production company, to being a stand-in colourist at a post production facility, to doing near-set dailies grading for a number of big budget television productions."
Donovan is able to maintain this flexibility by building strong international relationships that come from the many productions that pass through Cape Town. His first job abroad came from a former colleague who had moved to Dubai. Subsequent gigs have come mostly from DPs who request his services wherever in the world they might be working.
Work Visas Can Be Tricky: Plan Ahead
Donovan told me that his South African nationality was an obstacle at first:
"South African passports are notoriously restrictive to travel with – we need visas to go everywhere, and a Schengen (European) business visa, for example, can take weeks to process. Fortunately I was able to acquire British citizenship about a year ago so that's less of an issue for me now."
Jamie Dickinson is a British online editor and colorist. He worked in the UK and China before moving to New Hampshire when his wife got a job there. Jamie has some good advice about work permits and Visas:
"be careful what kind of visa you get – a 'business visa' isn't the same as a 'work visa' so, if you have the wrong type, you might have to bend the truth if you're asked the purpose of your visit when you enter a country."
If you plan to, like me, move to another country for an extended period, you need a work permit. They can be quite difficult to get, generally requiring a company or production to commit to hiring you at a high rate of pay for the whole time you plan to stay. Jamie jokes, "If you can't be good, be rare!" but he has a point. Most of the people I talked to who obtained work permits, did so by selling themselves on a skill or toolset that was unusual, such as grading for Stereoscopic 3D or VR.
Some colorists and online editors get work abroad through vendors like Filmlight, Quantel, SGO and Blackmagic. Peter Amies has worked freelance on major films like 10 Cloverfield Lane and Star Wars: The Force Awakens due to relationships he built as a Mistika trainer and support specialist. This job has taken him to every continent in the world. I know a lot of people who have taken demo or training roles at vendor companies so they can live a life full of adventure, doing what they love, while keeping a steady job. Peter warns though, it's not all glamorous:
"I love to travel, but there have been some years where I've spent 50-60% of my time away from home, and that can get tough.  Living out of a suitcase, with a rental car and an Airbnb apartment, can start to feel incredibly draining."
Most of the colorists who work internationally these days are more like Donovan, Mickey and the majority I chatted with for this article – they are freelancers. They take on short-term gigs, using a B-1 or similar, business visa, covering them for a few weeks or months, depending on the country. This is the easier way to travel the world and accumulate great stories without the challenges of finding a regular job without a visa, because you usually need a visa to find a job.
It's a Small World After All
When I landed in New York, I was happy to be starting work immediately. I found that while the city around me was completely new, the inside of the post house was like home. The people were familiar, the work, the equipment– it was oddly soothing. That's something that everyone seems to notice. No matter where in the world they are, there's always the same scopes, wheels, software, office chairs, monitors and workflows. And clients, whether the most or the least annoying, are the same: Everyone wants a high standard of work.
No matter how you say it, you're a colorist, and the images on screen speak their own language. There's nothing terribly different about how people do the job across the world. Whether it's modrý, azul, lán sè or azraq, to all of us it evokes the same concept: blue.
The differences are in the details
A few of the people I spoke to noticed a difference in employment practices and workplace culture. Contracts, rights, and attitudes can vary greatly in different regions. Europeans were shocked to find how easily Americans can be fired from a job. Some travelling to Europe and Scandinavia didn't know what to make of the work-life balance (people have lunch breaks, and lives outside of work!) and a signed contract can have far more flexibility in China than it does in the US or the UK.
What's fascinating is that while the colorists all assured me that workflows are consistent worldwide, Finishing Artist/Online Editor Peter Amies has had a slightly different experience. He's spent the past 9 years working all over the world, taking on jobs that can be as short as a few days. It keeps him away from his London home for more than half of every year:
"The evergreen annoyances of life as an online editor are universal.  We all have the same issue everywhere we go. Missing media.  Offline references with the wrong timebase.  Lack of clapperboards.  Assistant editors who've decided it'd be a great idea to restripe all the proxy offline media to start at 01:00:00:00.  Multi-camera shoots where every camera is set to a different frame rate.  Clients shooting green screen footage on a GoPro, and grumbling when you struggle to pull a decent chroma key.  They're all universal.  
Oh, and coffee.  Worldwide, the industry survives on a high-caffeine diet. But it's always a challenge to get my head around different ways of working, and it always intrigues me seeing these institutionalised workflows, which often seem bizarre, brilliant, and everything in-between.  I have learnt a lot from the exposure (and picked up numerous tips and tricks to use myself)."
It makes sense– if you're self-contained as a colorist, you're dealing less with the process as a whole. Colorists like Mickey who had to do a lot of VFX and online in Beijing alluded to some of the different expectations in this area. For Mickey, the Beijing production looked to him for guidance on its workflow. He just had to explain it all via the notoriously unreliable Google translate:
"It took me 30 min via google translate to explain the following sentence to my editors:", he told me,  
"Please simplify your timeline to the least amount of layers possible, remove all color and VFX, then create an XML"."
Eva, who moved from London to Mexico, observed that culture can influence the dynamics of a session:
"Diplomacy and sensitivity is a key skill to have as a colourist, and as we know these values are sometimes achieved in drastically different manners between countries."
Lost in Translation
Every colorist has stories of cultural differences. While the technical and operational aspects of a colorist's job are consistent, the creative aspects are something that can be wildly different when working abroad. Furthermore, language and communication barriers are the basis of the best "war stories" colorists bring back from working abroad. Even if you're working in a country where you're speaking your native language, the way things are expressed can be different.
Walter Volpatto, Senior Colorist at Fotokem in Burbank, is originally from Italy. While working with Director Baz Luhrmann, he was asked to make the skin-tone "more porcelain". Walter is no amateur, he's since colorist graded Dunkirk and Star Wars: The Last Jedi. But his concept of what "porcelain skin" meant was culturally different from Australian Luhrmann's:
"I had in mind the "china porcelain", the "white geishas" with red lipstick and I started to go in that direction that ultimately was totally wrong. He meant a creamy light brown type of porcelain: not really the same thing… That goes into the "social pop culture" difference I was talking about."
Another Italian working in the US, Anastasia Cipolla, told me that "in the beginning I struggled a great deal when people spoke to me in slang and acronyms. I had to ask for clarifications and that was tough on a confidence level."
Donovan, like Anastasia, advises that you take the time to really make sure you're on the same page.
"I've learned to over-communicate rather than assume things if I'm not sure what a client means. I find myself asking clients "Just to be clear, did you mean…?" during a session (quite a lot)."
I personally noticed some of the terminology was different in New York, from New Zealand. I forced myself to start referring to an ID Board as a Slate, and Rushes as Dailies. Now that I've moved back home my colleagues in Auckland are getting confused by my New York terminology. There's also a British-American difference in the definitions of "crawl" vs. "roll".
Mickey told me that in China, "color correction is called "toning", and Supers are called "leaders and sub-leaders" and credits they call "roll-out". In Korea, Phil Choe told me that "English-language industry slang like 'compressing the spectral highlights' or 'milking the shadows'  doesn't necessarily translate well as they have their own shorthand and terminology."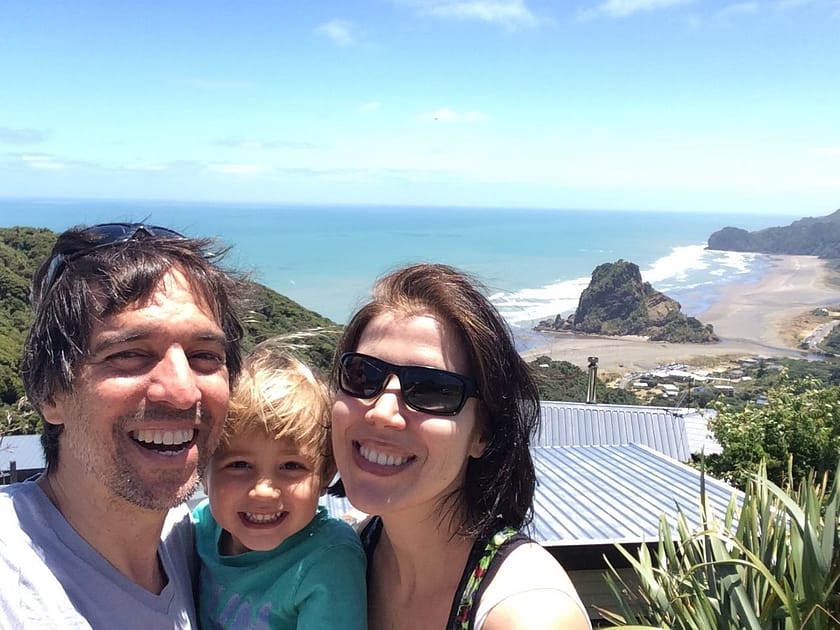 Leo Clark Ribeiro is a Brazilian editor who I met recently here in New Zealand. He's worked in South America, Europe and North America. He told me that despite having worked in the US for several years, regional accents and terminology still throw him:
"I lived in the US for several years and never thought that English would be an issue, but sometimes a person can say a whole sentence and I am just staring thinking "What have you just said?"."  
For the colorists I interviewed who have worked in places where they don't speak the same language as their clients or co-workers, this sort of thing is common. As Shanon Moratti, a friend of mine from New Zealand who works in Norway, points out, much of the industry uses English-language professionally. It's the translations themselves that get confusing, on top of the cultural references that motivate them. Most people advise that you research local culture and trends before you go, and be prepared to adapt.
Under a Yellow-Green Sky: Understanding Local Color Trends
Phil Choe has a great tip: immerse yourself in local music videos, magazines and tv before you go. Phil is a Korean-American colorist, who grades commercials at Nice Shoes, Boston. He spent two years working in Seoul, and has some really cool stories from his time abroad. South Korea is a very high-tech and fashion-forward country.
"Coming from North America and going to my cultural roots has been one of the most interesting learning experiences I have done.  You'll find subtle things that are different, such as the sky is yellow green at certain times of the year to how quickly things come in and out of trend.  
For example, there was this one drama where the lead actress wore a red scarf.  It became so trendy that you would see a lot of women wearing that particular red scarf, and street vendors selling them everywhere. Then it died down and the next trend occurred.  All those scenarios prepared me for how I graded, or at least helped me understand why, the art direction might have had a certain preset palette and wardrobe choice."
I was fascinated to hear Phil describe some of the aesthetic that he encountered there. Culturally, they were not afraid to really push the boundaries creatively, bringing seasonal trends in to even some of the more unexpected places, "they were making toy and food commercials with rich purples and blues in the shadows."
Donovan mentioned having to adapt his grading style for commercials in the Middle East, too. I found that New Zealand films and commercials tend to be less saturated, and warmer overall than a lot of the looks I created during my time in America. Coming back, that has influenced my style and it's great to be able to offer up something different to my local clients.
Eva Pomposo noticed that in addition to the broader cultural differences she noticed between London and Mexico, she too compromised by researching the visual style of each clients' previous work, watching a lot of local television, and injecting some of her personal aesthetic. "By that stage in my career I had a clear idea of what looked good and fresh, what was in vogue… looks that were more current," she explained. "In Mexico I was sort of "selling" the look I thought was best for the image and the audience, but at the same time I had to respect and understand the local trends."
As Alana Cotton, who has worked in Australia, New Zealand and the US summed it up,
"I found working overseas incredibly useful – again I think just working with different people who look at it from different angles and have different language – helps you jump out of your comfort zone and you discover new ways approaching things."
The Life of an International Colorist
Like me, everyone I've talked to speaks of the dichotomy between the emotional challenges of being away from family and friends, in an unfamiliar place; and of the incredible fun and personal growth to be gained from the experience.
I first met Shanon Moratti at Park Road Post in New Zealand. Having worked on The Lord of the Rings trilogy, King Kong and John Woo's Red Cliff, he decided to travel the world and ended up in Norway. We spoke recently, catching up for the holidays. He told me "I miss having my family nearby, especially at Christmas time when it's summer back home and I'm sitting in a dark, snowy place.  Thankfully I have met and worked with some amazing Norwegians who have become like family." He then went on to recall some of the highlights of his journey, including the opportunity to grade on-set when the film Downsizing shot on location nearby.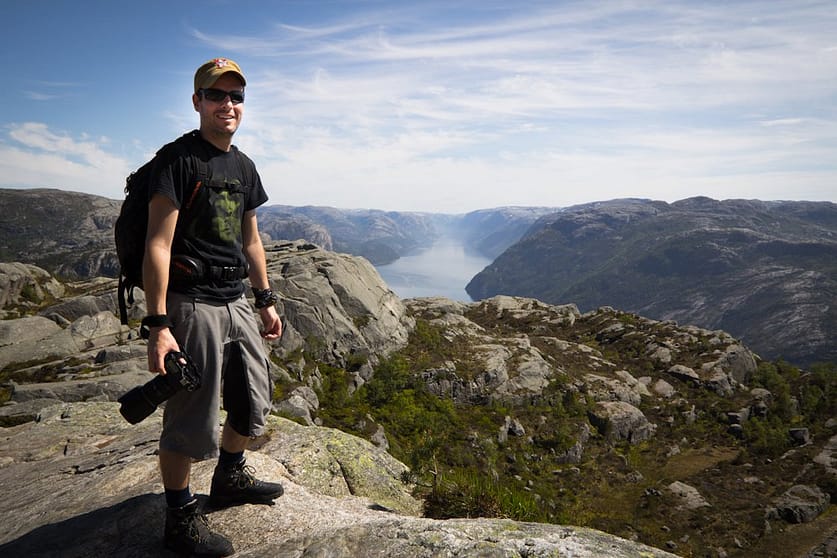 "We lived on an accommodation vessel (that usually services offshore oil rigs) for two weeks in one of the most beautiful parts of the world. I got to work with cast and crew from Norway, the USA, Canada, Denmark, Sweden, Greece and Austria.  One week of prep docked in Svolvær before heading out to film for four days in some nearby fjords.  Cruising back after wrapping on the last day – we had a party on the back of the boat and watched the sun "set" before it came back up an hour or so later – was very memorable."
Some locations with smaller local industries can find many productions largely comprised of a diverse pool of multi-cultural talent, like Shanon found in Scandinavia. Donovan Bush, from South Africa, mentioned that this was the case in Dubai, as well. "It was quite interesting because almost the entire company was made up of international artists – people from Romania, India, America, Argentina and even another South African Flame artist who had been there for about 10 years."
"Try not. Do – or do not. There is no try." -Yoda
I talked to people all over the world for this article, and I asked each of them to give me a piece of local advice for any colorist who might want to pack their panels and head over for a (working) visit. Those who had moved to America overwhelmingly advised about having the correct Visas and Permits. I can attest to that, it's really very difficult to go work in the US.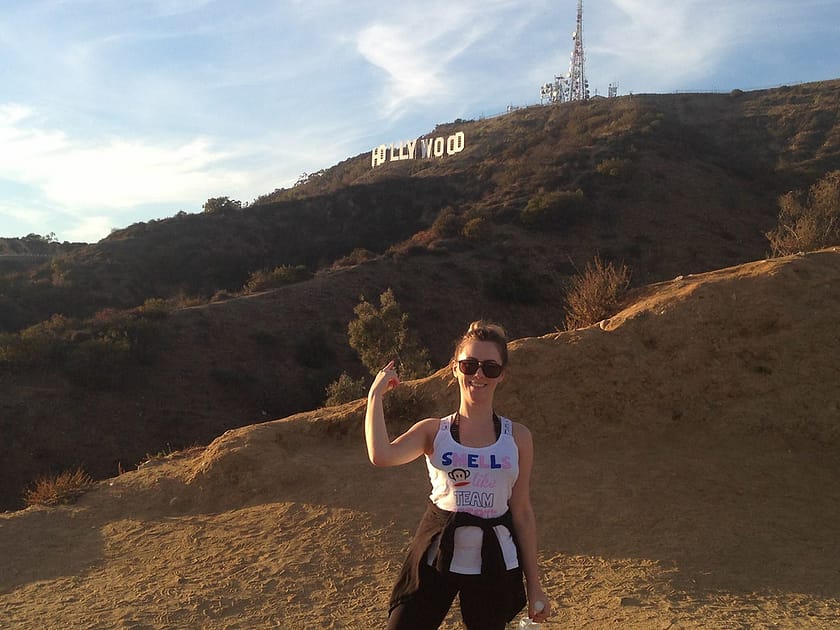 Anastasia Cipolla's journey from Italy to New York was challenging, but she recommends perseverance:
"I got pretty much discouraged to get into this industry from people that were in it, saying it would have been next to impossible become a colorist and I became one. Then the same people (and even more) discouraged me in coming here to the US to look for more opportunities. But there was always someone that was encouraging and believed in my perseverance. I am glad I followed the latter and my intuition, and so far mine has been a tough but rewarding journey."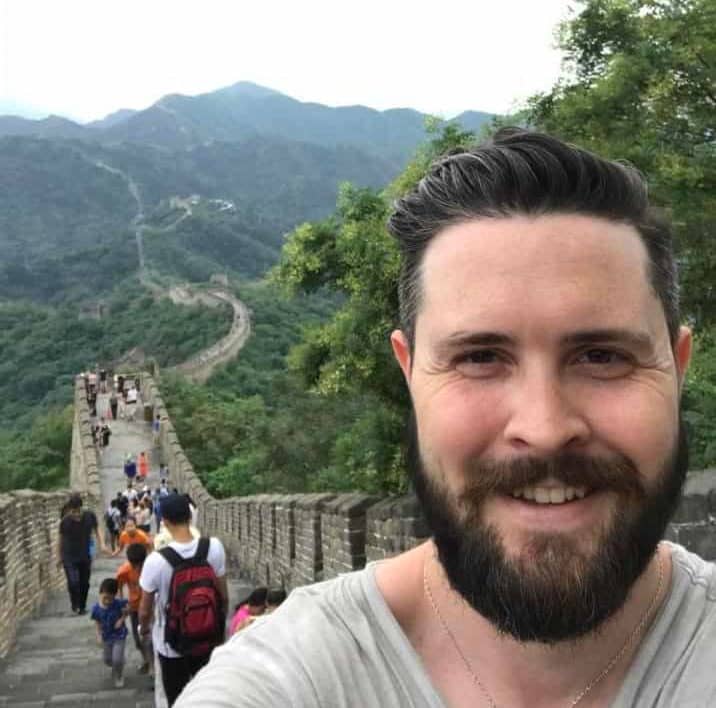 Mickey warned that sometimes the job isn't exactly as advertised, so it's a good idea to be confident, assertive, and have an exit strategy just in case. He found that despite assurances, nobody he was working with directly in China spoke any English:
"Business with the Chinese can be great if you can read the room. They are pleasant yet cut-throat. But if you can call their bluff by responding similarly in temperament you'll do well. Once in a while they will back down if you act like a bull. But reserve that for the worst scenarios."
His experience, as he puts it, was the "most stressful of my life", but he adds that he can't wait to go back.
"I freaking love China" -Mickey Micklos
Other than that, everyone agreed that wherever you are, relationships are everything. Building good relationships with Producers and DPs both at home in South Africa and abroad is what keeps Donovan Bush's international gigs coming in.
Donovan warns that it's hard to get a work permit if you want to join him in South Africa. Like New Zealand, there's a lot of red tape, the industry is small and very competitive, but the lifestyle is fantastic. He suggests doing what I did in New York: find a staff position at a post house.
Alana Cotton says that if you want to come to New Zealand or Australia, "introduce yourself to people. There's a bit more of an open door policy here, versus the other places I've worked, possibly because we are a relatively small industry.  It is not uncommon for multiple post-houses to work together on the same project – so you may as well get to know them." She also notes that this is a huge aspect of starting out abroad:
"You build a reputation and solid relationships with people you work well with  – but heading to a new city – although you're not starting from scratch – it does take time to connect and build trust."
Leo Clark Ribeiro agrees, "it is all about people. So, get your reel ready and call everyone. I did not really enjoy that last part, but it worked."
"Adventure is out there"

I'm from a small country with a strong film & television industry. I had always imagined myself working abroad, in fact I'm surprised it took me 15 years before I first took the plunge.
Phil Choe reflects on his experience in Korea as the moment he came into his own as a colorist. "I would have to say that working in another country is exciting.  No matter where you go you will always keep learning, making new friends in the industry and above all grow as a person."
One benefit of the "gig economy" and globalization is that taking a working holiday or just spending a few months working abroad is now more accessible and possible than ever. Some of us packed our lives and committed to a move, but it doesn't have to be such a big upheaval to seek out a short freelance gig.
Maybe you could trade the Winter season for a few weeks someplace warmer?
There's no longer much of a difference between taking a gig in the next city, and one halfway across the globe. Maybe broaden your search, reach out to a wider list of contacts, and see what happens.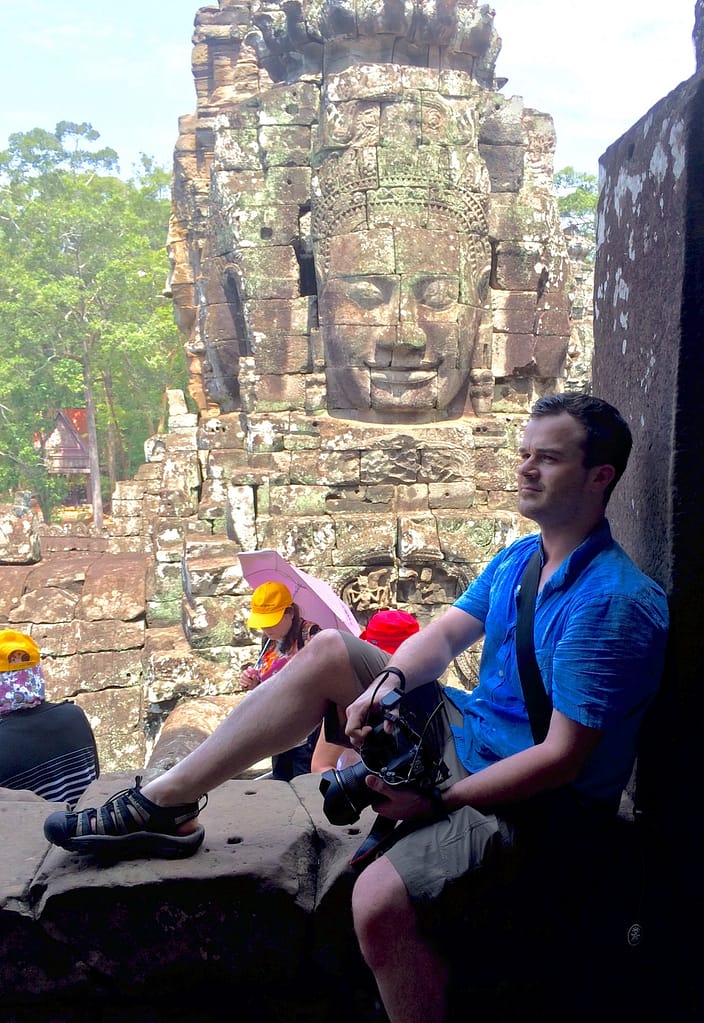 "If you get the opportunity to travel and work, do it!  For the last 9 years, I've lived away from the country I grew up in, and I've been given amazing opportunities to see the world.  Moving to a different country can be tough, but if an opportunity presents itself, it can be a massively rewarding experience." -Peter Amies
Dust off that Passport!
-Katie
---
Thanks to my colleagues around the world for sharing their stories:
Jamie Dickinson, Freelance Online Editor and Colorist: UK / China / US
Walter Volpatto, Senior Colorist Fotokem: Italy / US
Phil Choe, Senior Colorist Nice Shoes: US / Korea
Alana Cotton, Colorist Images & Sound: New Zealand / Australia / US
Donovan Bush, Freelance Finishing & Dailies Colorist: South Africa / Dubai / Budapest / Malaysia
Shanon Moratti, Head of Picture and Senior Colourist Universal Sound: New Zealand / China / Norway
Mickey Miklos, Owner/Senior Colorist Shipyard Post: US / China
Anastasia Cipolla, Freelance Colorist: Italy / US
Leo Clark Ribeiro, Editor: Brazil / US / New Zealand 
Eva Pomposo, Colorist, LaboDigital: London / Mexico
Peter Amies, Online Editor, Colorist and Mistika Trainer/Support: New Zealand / Norway / UK / US / Throughout Asia, the Americas and Europe 
Comments