Do You Want A Quality Documentary Or
'Reality-Style' Project (For Color Correction Practice)?
Filmed on 4 cameras. Are you ready to build your skill?
It always happens, a client walks in with footage from a Cinema Camera & C100 – plus an Osmo. And they need to match together, even though there are problems.
In the Shadow of Giants was commissioned by Mixing Light to give you exactly this kind of challenge. Because the only way to build your skill is to put yourself in uncomfortable situations like this.
Lucky for us, the story (and music) are good enough that you won't mind the hard work!
Can you keep it real, but interesting?
In the Shadow of Giants is a Mixing Light original short film designed to give you a beautiful story, in a classic setting – but with typical challenges of modern documentaries and reality-style productions.
You've got high-quality Blackmagic 2.5k CinemaDNG, with Canon 5D timelapses plus an Osmo and C100mkII for on-the-go sequences.
Can you give this short film the feel it wants while still grounding it in a real place filled with real people?
Download This Short Film, Ready For You To Color Correct
In the Shadow of Giants is prepared and ready for you to color correct in DaVinci Resolve 12.5.5 (or later). The timeline is prepped and all you have to do is download and relink the footage (and we walk you through this slowly on the download site). To get coloring it's as simple as:
Download the project footage (28 GIGs in total, spread across 12 smaller download files).
Unzip your downloads and collect them into a single folder in the .dra Media folder
Restore the .dra into DaVinci Resolve
Relink.
Start color correcting.
Stop Watching. Start Doing.
(And Build Your Color Correction Muscle Memory)
Listen to the Director talk with Team Mixing Light about the creative goals of this short and execute them yourself
Color correct an entire short film (11 minutes, 200+ Shots, 4 Cameras, 1 beautiful subject)
Solve common documentary & reality problems including mis-matched cameras, changing color temperatures, on-camera exposure changes, mixed flat-recorded (and Raw) images with Rec709 footage
Get into the color correction rhythm with a project long enough to simulate a paying job
About "In The Shadow Of Giants"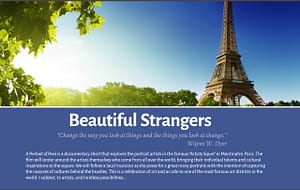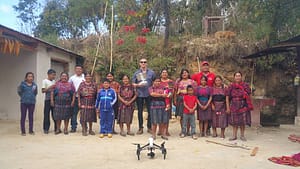 A Mixing Light Original Short Film
Since 2010, Mixing Light co-founder Patrick Inhofer and Director Mike Mazur have been collaborating on color correction Practice Projects for the Tao Of Color  training series (now-retired). In early 2016 Mike pitched Patrick about a new idea for Mixing Light: a documentary lensed in the artist quarter of Paris.
Patrick loved the idea, pitched it to Dan and Robbie… and Mixing Light funded our very first short film (adding Executive Producer to our list of credits).
Go ahead and read the PDF Pitch
We've linked to it on the left. It's terrifically well executed and explains the goals of this Practice Project much more completely than we can write here. It also contains his budget breakdown (which he stuck to).
His addition of French musical artist Lise is what put this proposal over the top. Not only is she easy to look at (making it easier to tackle a practice project with 200+ shots) her music is the perfect connective thread to this Parisian story.
Mike is a skilled documentarian
He has a knack for finding interesting people to tie his documentaries together. With In The Shadow Of Giants we think he created another great short film. And it perfectly represents the modern challenges facing colorists who work with documentary- or reality- style images.
---
Bonus #1

: Add To Your
Color Correction Demo Reel!

Building a quality demo reel is difficult. Remember, your demo reel needs to reflect the kind of work you want to attract. But if you want to color grade documentaries like In the Shadow of Giants, normally you'd have to wait for that kind of client to appear.

Today, that changes! Give Giants your best effort and then put your favorite shots into a Demo Reel… it's part of our licensing agreement with you (limitations on footage usage is in the Licensing Agreement on checkout).
Bonus #2

: 8-Part Insights Library Series, "Conforming Giants "

If there's one criticism we'd level at this Practice Project… it got a little too real! Not only did Mike shoot on 4 different cameras, he shot multiple frame sizes, frame rates and codecs (supposedly, on purpose):
C100: 1080p mp4 @23.976 and 59.94fps
OSMO: 4k h.264 (rendered to ProRes for trimming from the 400GB of original h.264 footage)
Blackmagic Cinema Camera: CinemaDNG 2.5k for B-Roll and Macro
Canon 5DmkII: Timelapse with an intervelometer
Final Timeline: 1080p 23.976
The end result of this mish-mash?
Conforming the final Premiere Pro timeline in DaVinci Resolve was brutal. The first time it took Patrick 6 hours of whipping the footage before he could start color grading. But you win since he turned that experience into an 8-Part series on conforming timelines in Resolve…
Download this 8-Part 'Conforming Giants' Series
As part of this Practice Project, you can watch and download the entire Conforming Giants series. Enjoy Patrick's pain but don't suffer it – since the Practice Project you're downloading is fully conformed and waiting to be color corrected! Here are a few of the Insights in this series:
What is the Golden Rule of Conforming Timelines?
Exploring XML Conform Options in DaVinci Resolve
Solving Conform Problems Slowly, Shot-By-Shot
How To Solve Clip Conflicts In DaVinci Resolve
Using Resolve's 'Offline Reference Clip'
Timeline, Shots and Footage Facts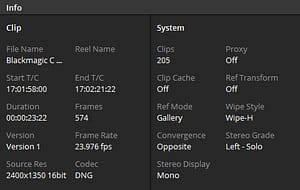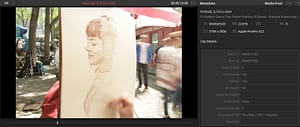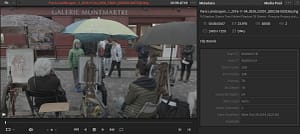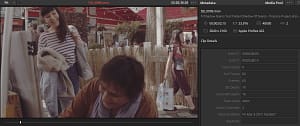 Watch The Final Color Corrected Version of
"In The Shadow Of Giants"
(to get some ideas… before coloring it better!)
Project Overview
Camera Original File Types
CinemaDNG, ProRes
Total Timeline Length
10 min. 58 sec.
---
Details
| | |
| --- | --- |
| Genre | Documentary / Reality |
| Ship Date: | Immediate Download |
| Type: | Self-Guided Practice Footage (no instruction) |
| Access: | Stand-Alone Project (not included with Insights Color Library Membership) |
| Prerequisite: | Intermediate understanding of DaVinci Resolve |
Color Correct A Mix Of Cameras, Codecs, People and Settings
Build your color correction muscle memory on a documentary short film (and hone your reality-style skills)
Start downloading your 28 Gigabytes of footage (CinemaDNG RAW & ProRes)… with a fully prepped timeline! It's just waiting for your inspiration (and hard work) to give it the shine (and shot-matching) it deserves.
Project Pricing
Purchase Course
---
Mixing Light members: Log in to activate your Member pricing.
There are limitations to what you can do with this footage. Practice Projects are only licensed for private, individual usage and may not be shared for any purpose. Respect this licensing and we'll keep bringing you new short films for practice!
Our No-Haggle Refund Policy: 30 Days
What's Included
14 GB of trimmed camera-original BlackMagic 2.5K CinemaDNG footage (downloaded in multiple smaller .zips)
9.8 GB of C100 and ZenMuse h.264 1080p footage (trimmed and transcoded to ProRes, placed in multiple .zips)
4.8 GB of Timelapsed C100 Sliders footage (rendered to 5K ProRes for delivery to you)
Color correct this full mix of codecs, cameras, frame sizes into a seamless story
Restore the DaVinci Resolve .dra, relink your footage and go
Fully conformed 1080p timline - ready for immediate color correction
An interview with the Director to give you context and direction
Licensed to use in your color correction demo reel
Bundle Options
Save by bundling with other projects!
---
Buy 2 Practice Projects - And Save
Purchase Course Bundle
---
Mixing Light members: Log in to activate your Member pricing.
Practice your RAW workflows and beauty grading with the beautifully horrifying 'Mother Died' from BloodyCuts.co.uk. Then work on your documentary and reality-style color correction skills with the famous portrait artists of the streets of Montmartre, Paris. And both Projects look great in a Demo Reel!
Our No-Haggle Refund Policy: 30 Days
What's Included
Two high-quality Projects with great production value
Downloadable camera-original footage (Giants has transcoded h.264s to allow trimming for delivery to you)
Fully prepped DaVinci Resolve projects - requiring minimal work to get started
Two different workflows (RAW vs Mixed Codecs, Narrative vs. Documentary)
Two sets of challenges to overcome (beauty grading and Look creation vs. shot matching and problem solving)
Both projects are licensed for use in your color correction demo reels
Please read our licensing agreement (on the checkout page) for limitations on your usage