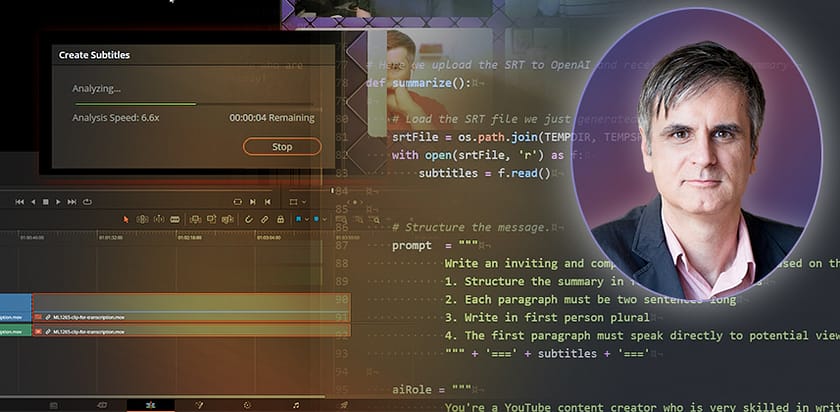 Igor Riđanović shows you how to create a YouTube summary from a Resolve timeline with the APIs from DaVinci Resolve and OpenAI using ChatGPT.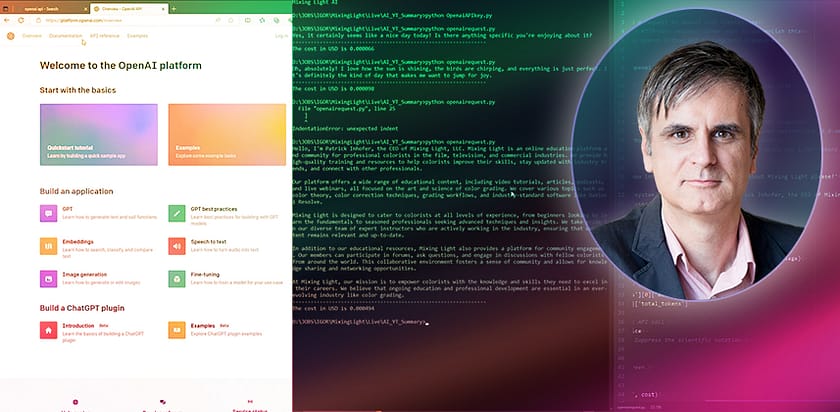 Using a little bit of Python code, you'll learn the fundamentals for connecting OpenAI and DaVinci Resolve using their APIs.
No tutorials found...
Sorry, no tutorials were found for that criteria. Please change your selection or Reset Filters.