Get Up To Speed (Quickly) With DaVinci Resolve 14!
---
DaVinci Resolve is changing (again)
Let's face it, there is no single piece of software upgraded more frequently or aggressively than DaVinci Resolve. The release of Resolve 14 is no different! There have been major changes – some under-the-hood and many in plain sight.
Do you have time to sift through the hefty user manual?
The Resolve user manual is the best in the business… but it's over 1,200 pages long! If you're not a professional then the user manual is overwhelming. If you are a professional then digging for changes in the manual is tedious. We've done the hard work for you. Just sit back, learn and start using Resolve more efficiently (and effectively) than ever!
Stay Current. Work faster.
Look beyond 'headline features' for the small insights that make a big difference.
This update course is perfect for existing (and busy) Resolve users
Whats New In DaVinci Resolve 14 assumes you have a good understanding of Resolve. We don't just teach you the new wiz-bang obvious stuff. We put the new tools and workflows in context so you learn when to reach for that new tool or why it even exists in the first place.
And the movies are concise. Joey D'Anna packs in tons of information, provides the thinking behind the new changes and doesn't waste words. You'll be amazed at how quickly he communicates. The end result? This offline training is perfect for quick breaks, during your commute or during renders.
Studio-only features are NOT ignored
In fact, many of the most compelling new Resolve 14 features are only available to DaVinci Resolve Studio owners (and Studio is now a less expensive upgrade than many popular 3rd party plugins).
You learn the new Resolve 14 Studio features and how they're different from previous releases. And you'll look beyond the buttons and sliders, learning the situations they're most useful (or when you might want to avoid them).
If you've been wondering if Studio is worth the upgrade? Then you'll know by the end of this training.
Embrace it – Resolve does more than color correction
Mixing Light is a color correction website but your trainer, Joey D'Anna C.S.I. started his career as an editor and is now a full-time broadcast colorist and finisher (who is also a VFX wiz). He knows his way around timelines. And since colorists are being pulled in as finishers, he's the perfect person to teach you the new DaVinci Resolve Edit Page features.
You'll also get an introduction into the brand new audio mixing Fairlight Page. This page is still under active development by Blackmagic – but you'll learn the layout and be prepared when it's ready for prime time.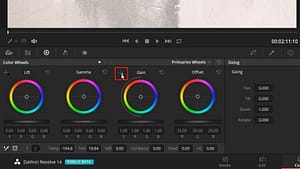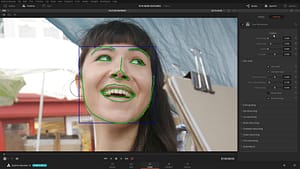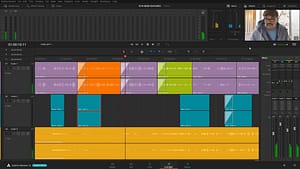 You have more training options than ever. Why Mixing Light?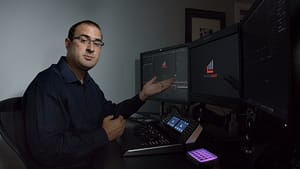 Learn from Joey D'Anna C.S.I.—a professional colorist  & with 15 years color grading experience. His specialty is short-form broadcast, working under tight deadlines.
Created for professionals, by professionals
MixingLight.com is a website created by professional colorists. Between us, we have several decades of experience working with editors, directors, cinematographers, producers and their assistants.
Don't repeat our mistakes
We make mistakes. Usually with clients sitting next to us (often with hard deadlines hanging over us). Learn techniques and workflows to avoid our mistakes and make the craft of color grading much easier to execute.
We also succeed – learn useful insights we apply every day with paying clients on professional jobs. These techniques are born out of theory but they are battle-tested and colorist-approved.
We speak 'color grading' (in a way you can understand)
Having hearts of teachers, Team Mixing Light knows how to explain color grading in the language of the craft. This training is the culmination of our careers. Joey, your teacher for this course, doesn't hold back any tips or tricks. If he thinks some kernel of truth is essential to teach you – it gets taught.
---
Powered by Amazon Cloudfront & Edge Servers
Mixing Light was created by a team of creative geeks. We love technology. And that includes how we serve our videos, podcasts and download files! Mixing Light is 100% powered by Amazon Cloudfront and its Edge Servers.
On Mixing Light, every video you stream, every file you download – it's all hosted from an Edge Server near you. Globally. If there's a bottleneck while downloading or watching, you can be assured it's not because Mixing Light is cheaping out with some home-brew server. We've invested in the best, to give you the best experience possible!

Mixing Light has been teaching DaVinci Resolve online since this website's inception in 2013. And its founders have been teaching color correction for over 15 years. Mixing Light is proud to have earned the Blackmagic Training Partner badge and we work hard to maintain it – by being the best at what we do.
Watch 4 Movies Ripped from this Course
Are you walking the path to DaVinci Resolve mastery?
(or just want to stay current?)
What's New In DaVinci Resolve 14
In DaVinci Resolve 14 the overall user interface is largely untouched -with the exception of the brand new audio mixing Fairlight Page. But dozens and dozens of new features have been added. This title builds upon your existing DaVinci Resolve knowledge. If you already know Resolve 12.5 (or earlier) and want to learn the most important new features in Resolve 14 then this title is perfect for you.
If you're new to Resolve then consider our DaVinci Resolve 12 / 12.5 full bundle – and learn the full feature set of Resolve 12.5. Then move on to this update title to learn all the new features that make Resolve 14 such an impressive software release.
Facts about the fundamentals training:
Length: 3 hours 23 minutes
Difficulty: Beginner to Advanced– Requires knowledge of DaVinci Resolve
Ship Date: Available NOW! Last Updated: 12/14/17 Covering New Features In Resolve 14.1
Type: Tutorial-based video training. Practice Projects are available separately.
Summary: If you already know DaVinci Resolve, buy What's New in Resolve 14 and get up to speed on all the essential new features and workflows in DaVinci Resolve 14!
Access: Not included in Mixing Light Membership. Current Members receive a discount (must be logged in).
Number of videos: 55      Average Length: ~3:44 minutes
Additional features:
• If significant new features are released in Resolve 14 software updates then additional movies will be available for you, at no extra cost! Last Updated: 12/14/17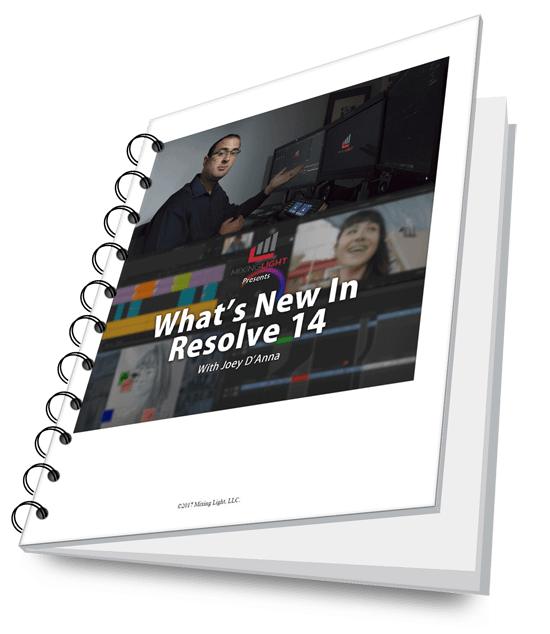 PDF: Table of Contents – What's New in DaVinci Resolve 14
Click, download and read the full Table of Contents for the What's New in DaVinci Resolve 14 course. It includes summaries of each video, broken into Chapters.
Course Overview
Skill Level
Beginner-Advanced
Total Running Time
3 hours, 23 minutes
---
Details
| | |
| --- | --- |
| Ship Date: | Available NOW! Last Updated 12/14/17 |
| Type: | Tutorial based video training, Practice Projects available separately |
| Access: | Not included in Insights Library Memberships. Current Members: Log in for discount. |
| Prerequisite: | Familiarity with DaVinci Resolve 12.5 (preferred) or earlier |
Get Up To Speed, Quickly!
Our business keeps changing, and so does DaVinci Resolve
What's New in DaVinci Resolve 14 distills from the hundreds of new features, those which you need to know. This concise course covers the big headline features and the tiny little enhancements that only a full-time Resolve specialist would notice. Stay current and work more quickly on DaVinci Resolve. Don't worry, we don't go light-weight and focus only on the free version. Resolve 14 made some important new changes to the Studio features. You learn what they are, the nuances of how they work – and where to find those features.
Course Pricing
Purchase Course
---
You learn from experienced colorist Joey D'Anna C.S.I. the nuances of Resolve 14 core new features. His to-the-point approach doesn't waste your time but is filled with the useful insights you expect from Mixing Light. In under 4 hours you'll be comfortable knowing you haven't missed the most significant new features in DaVinci Resolve 14.
What's Included
55 to-the-point movies to download and watch at your convenience
Tagged for iTunes-compatible media players & self-organizes into a single TV Show
Bonus: A 20% Discount on Practice Projects if you want to follow along with the training movies (some demo footage is not available for purchase)
Bonus: Get Fifteen Resolve 14 PowerGrades featuring the latest ResolveFX filters
Bonus: Activate the 30-Day Insight Color Library Test Drive... available only as a bonus with our DaVinci Resolve courses (for new or expired members, only)
Get new updates when Resolve 14 gains significant new features through its entire life cycle.
30-Day no questions asked refund policy