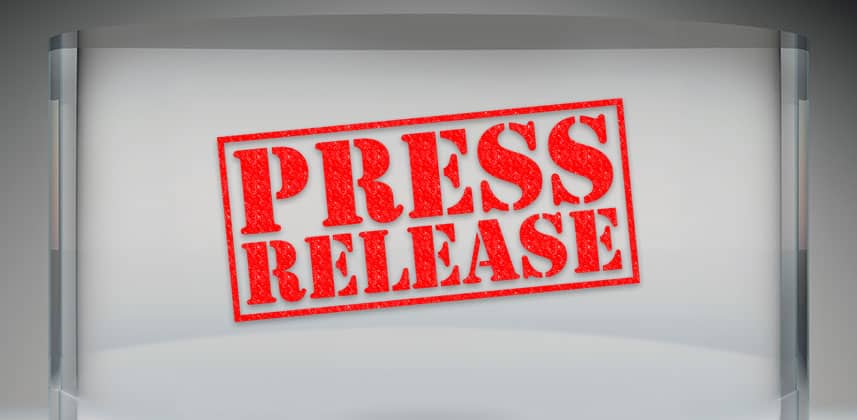 Press Release:
MIXING LIGHT PUTS THE SPOTLIGHT ON THE ACADEMY COLOR ENCODING SPECIFICATION (ACES)
Online tutorials give colorists the information they need to start working with the Academy of Motion Picture Arts and Sciences' ACES Specification
Herndon, VA, USA – OCTOBER 27, 2016 — Mixing Light, with its well-known training and educational website featuring courses on the entire spectrum of color correction for moving images, has published a free three-part tutorial on the Academy Color Encoding Specification (ACES) designed so that colorists can understand the specification and how it will impact their workflow.
ACES, published by the Academy of Motion Picture Arts and Sciences (AMPAS), is a global standard for motion picture and television production encompassing imaging, interchange and archiving designed for visual consistency throughout production, VFX, post, and archiving workflows – so that everyone sees the same image, no matter where they are located.
"While not a new standard, ACES has been gaining in adoption and use on features and higher-end television productions," said Patrick Inhofer, one of the three co-founders of Mixing Light. "AMPAS has been pushing the message of ACES and the advantages of a sophisticated color management system at events all over the world since the launch of ACES 1.0 last year. However, it is now finding its way into other productions, such as documentaries, which would normally be graded using Rec. 709 color space, which makes manually matching shots and tweaking any VFX/CGI sometimes difficult. We thought that the time was right to provide this free tutorial to colorists whom might find themselves having to deal with ACES on upcoming projects."
As ACES becomes the industry standard for managing color throughout the lifecycle of a motion picture or television production, it has also proven itself invaluable in solving the problems that arise from using a variety of digital cameras and formats within a single production, as well as worldwide collaboration using digital files. 
"One of the main benefits of an ACES workflow for colorists is that it takes captured referred data that is specific to the design of each camera system's signal and reverse engineers that back into the pure linear unadulterated light information that was in the actual scene in front of the camera, theoretically, without any camera bias," said Robbie Carman, co-founder of Mixing Light. "That's why ACES is often discussed as being scene referred or with the more technical phrase scene linear. Technically ACES seems intimidating, but once you get to know it, you realize its power. Our three-part tutorial on the essentials of ACES is geared toward the DaVinci Resolve colorist looking to quickly get up to speed with its terminology, setup, and workflow. I think our series does a good job translating the technical aspects of ACES to a language a wider audience of colorists, editors, directors, and DPs can understand."
ACES is future-proofed, as its color space is so large that it actually encompasses the entire visual locus — or everything that humans are capable of seeing.
"With an ACES workflow, you'll never run into the limitations of a smaller color space — whatever future color spaces for presentation and distribution are developed, new transforms can be written using what's called the Color Transform Language (CTL) to parse the ACES data into whatever space is appropriate," said Mixing Light co-founder Dan Moran. "When it comes to precision, ACES uses Open EXR 16-bit half-float processing, which results in 33+ stops of scene referred exposure!"
Mixing Light's ACES tutorial topics including:
The "Parts" of ACES

The ACES Pipeline

Is ACES Right For You?

ACES Terminology

Getting Setup to Work with ACES in DaVinci Resolve

ACES Version Numbers and Why It Matters

ACES Between Grading Platforms

ACES VFX Round Trip Essentials
"Mixing Light's founding colorists greatly appreciate the herculean effort of AMPAS to standardize digital video color workflows — from acquisition through final display," added Inhofer. "We also applaud AMPAS for its outreach to the colorist community. They've supported community events, presented at user groups and now have launched their new website. As with any major initiative, it takes many people to encourage adoption. That's why we've taken our core ACES educational efforts, designed for our membership base, and made them available free to the public."
The free three-part primer on ACES (which contains links to the other two free sections) starts with, "Getting To Know ACES: Part 1" — is available at: 
https://mixinglight.com/color-tutorial/getting-know-aces/
Additional information on ACES can be found at www.oscars.org/science-technology/sci-tech-projects/aces and acescentral.com.
# # #
Editors Note: An ACES workflow flowchart is available for download at:
https://images.mixinglight.com/cb:sOVj.5c7e3/w:auto/h:auto/q:mauto/ig:avif/f:best/https://mixinglight.com/wp-content/uploads/2016/10/ACES-Pipeline_Marked.jpg
Caption: The ACES pipeline can be broken down into two halves — scene referred shown in turquoise and display referred shown in tan.
About Mixing Light
MixingLight.com is the premiere online resource to learn the art, craft and business of modern video color correction and grading. Founded by three working colorists with a passion for color & education, our training comes from real-world experience not the pages of user manuals.
Our main product is a subscription to the Insights Library, which features hundreds of videos, articles, & audio podcasts. With 3-4 new items added each week, you can stay on top of cutting edge techniques, strategies and business practices used by professional colorists. We cover an ever growing selection of popular tools like DaVinci Resolve, Premiere Pro, Final Cut Pro X and Avid Media Composer.
We also offer stand-alone training titles for DaVinci Resolve, without subscription, for those that want to jump into learning color correction software.
For more information, please visit mixinglight.com, or follow us on Facebook (facebook.com/MixingLight) or Twitter (twitter.com/mixinglight).
Media Contact:
Denise Williams
Account Manager, PR&me
PRandme@outlook.com
+1.503.806.0755
Comments