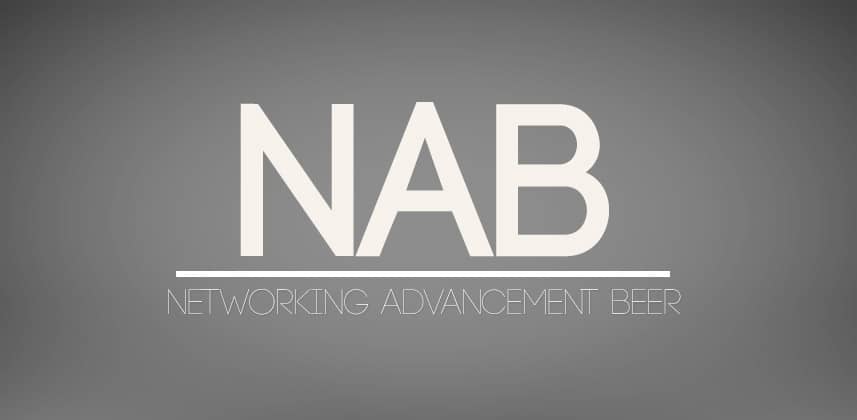 NAB is the anual release of new toys for people in the creative video industry. In other words nerd christmas!
You'll see the latest announcements from color software manufacturers like Adobe, Blackmagic Design, Filmlight, Image Systems and all the next generation technology on everything from monitors right down to memory cards and of course flying camera helicopters. For me the technology advancement is just one aspect of NAB.
For me NAB is about 3 things.
Networking: 
NAB is the time to meet new people from possible new clients to the people you respect, love and read content from all year around.
The first year I went to NAB I had most of my twitter friends in one room and everyone was talking nerdy. It was literally nerd heaven. It also helps you boost confidence in yourself and your work. When people post blogs and projects online you normally only hear about the good times and interesting projects but speaking to everyone it gave me a huge confidence boost that we all struggle with the same things and have had bad times aswell as the good.
It definitely helped me grow as a colorist and as a post production geek!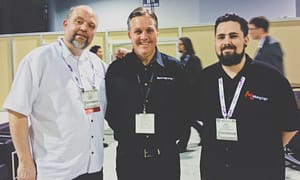 How often do you get to hang out with the CEO of an industry leading manufacturer and hear stories about how he got attacked by bees when shooting with a prototype of the pocket cinema camera?
This year we held a joint colorist mixer with the international colorist academy and the TIG and it was amazing to see multiple generations of colorists all hanging out, comparing battle stories and getting slightly drunk on some ales!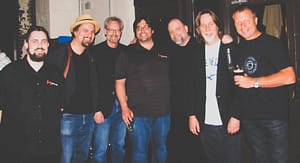 Advancement
Its priceless to be able to see all the new technology under one roof. It keeps you ahead of the game when you get to see whats new in the software you work in or what new formats to expect from the latest and greatest new camera.
This is all good news for your work but its also good fun to be able to drop little tech hints in a grading session. For example. Working with a new DOP? Want to break the ice? I would turn to him and say "Have you seen how beautiful the footage from the Movi system on a remote helicopter?" and show him the video below.
Its simply beautiful to see whats possible now that seemed like an unreachable dream 3 or 4 years ago. 
When they see that you know what your talking about and see your love for beautiful pictures is the same as theirs the session can flow so much better!
Beer
Beer and evening events are a huge aspect of being at the NAB show. Most of the best contacts I've made at the show were through beers at post show events. Events like the Media Motion Ball and the Supermeet as well as manufacturer partys are priceless for hanging out with fun people.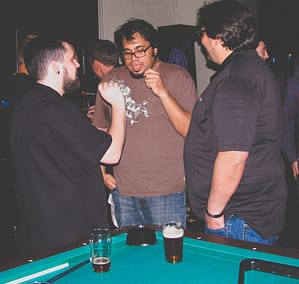 Where else in the world can you hear one colorist tell someone that worked on the hobbit that it looked terrible or talk tech to the guy that did the VFX on Fight Club. If I had to pick one aspect of the show to go to it would be this bit! You can get condensed information about areas of the show that you might not know as well as some world class industry chat.
NAB costs me quite a bit to travel over to from London and my poor body is still recovering from the week of beer and timezone changes but I wouldn't miss it for the world. In fact I'm already planning IBC with a buddy of mine for another journey to geekville!
– Dan
Comments