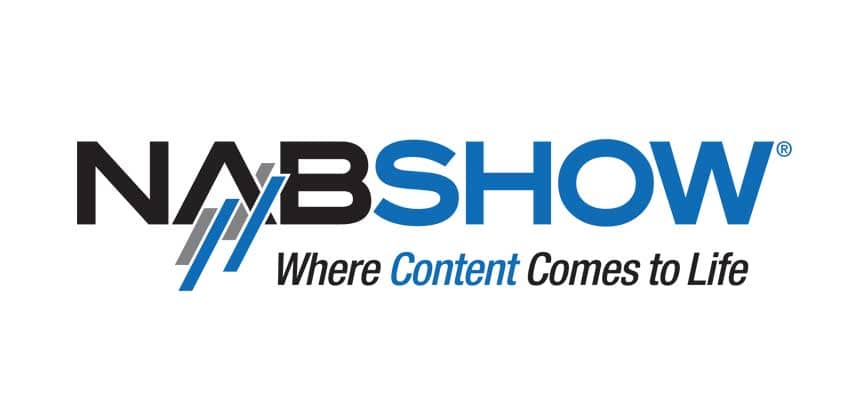 It's Christmas!  Oh no, wait, wrong month, but it might as well be – it's time for NAB!  As a colorist and all around geek, NAB week is one of my favorite times of year.  Even though I speak at other major industry shows like IBC, NAB has its own feel.  I mean, where else can you get nearly 100,000 people and probably half that many vendors all under one roof with the added benefit of being in SIN city?
Besides having a full load of teaching duties at the Post | Production World Conference, including the Mixing Light Focus On Color Correction day, I've been fortuante this year to be able to arrange my schedule so I can actually do some show floor walking to check out all the latest and greatest.  
Here are the booths (so far) that I plan on checking out:
BlackMagic Design (SL218)
Ok, this one is pretty obvious.  From the BMDCC and other hardware to the apparent debut of Resolve 10, this will be one of the most crowded booths at NAB.  Situated directly at the front of the South Hall, be prepared for insane crowds at this booth. If you do swing by, please say hi to our own Dan Moran who'll be doing demos in the booth.
Adobe (SL3910)
Earlier this week, Adobe announced a sneak peak of the next generation of pro video tools.  I'm really excited about what Adobe is doing, especially in terms of color.  SpeedGrade features a new interface and dozens of new features; Premiere Pro, now has Lumetri Deep engine support built in which means you can create a look in SpeedGrade and apply it directly in Premiere Pro.  Team Adobe is getting series about color thats for sure.  
Quantel (SL2109)
I have admired Quantel Products like Pablo and the Neo Panel from afar for years.  The Neo grading panel, is in my opinion one of the sexiest grading panels money can buy – but you'll need of lot of bucks to get one.  One of the last truly "heavy iron" companies, Quantel makes a no compromise solution for grading.  I'm eager to check out the latest updates to Pablo and hopefully this year get some hands-on time with the more affordable color solution from Quantel – Pablo Rio.
Autodesk (SL3316)
I really want to take a look at the new version of Smoke in action.  From everything I've heard, it sounds powerful and amazing. Many people I deeply respect on the Twitterverse have had great things to say about it.  As my company expands, Smoke creative editorial could be another revenue stream.  
FilmLight (SL3928)
Ahh, FilmLight! Like Quantel, I've admired and lusted over their products for years.  New this year, I'm excited to check out the new Slate Panel and all of the different versions of BaseLight. 
Digital Vision (Nucoda Film Master) (SL14518)
I've been meaning to take a deeper look at Film Master for the past couple years.  And this year, that delay stops.  I'll be checking out the Digital Vision booth to check out their workflow, but also to gawk at the beautiful Precision Panel.  
SGO (Mistika) (SL10321)
My buddy, Ché Baker, was the on-set colorist for the Hobbit. Mistika was the grading tool that Peter Jackson and the team used on the film.  Even though I've been by the booth in years past, my interest has been peaked. A must stop for me. 
Flanders Scientific (SL11127)
Pop by this booth, even if its just to talk to the incredible FSI team.  See some of the best monitors in the industry.  Knowing the FSI guys, I'm sure they have some great announcements planned for NAB. 
Harris (N2503)
The Harris booth is huge and intimidating, but I go every year.  This year I'm going for a few reasons.  I want to see if they have any new scope options particularly for 4k and S3D.  I also want to see how they're approaching the legalization market with 4k and beyond.  I've used a DL860 legalizer for years, so I'm interested.  Finally, I'm excited to see what strides they've made in tapeless QC systems.  Streamlined QC is one of the biggest stumbling blocks for networks getting on board with tapeless delivery.  
EyeHeight (C6516)
I first encountered EyeHeight a number of years ago when they were pushing a legalization suite for FCP.  Since then, I've really come to respect their engineering.  I'll be heading their booth to learn about their latest in HD+ legalization.
Tektronix (N609)
The standard in test measurement of video and audio signals.  I always go by this booth to learn about their latest offerings.
Arri (C4337)
This past year, probably 35% of the projects I worked on were shot on an Alexa.  I'm going to hit the Arri booth to learn about the new range of Alexa cameras. Also, the Arri booth is one of the best places to rub elbows with the top DPs in the world.
RED (SL1516)
Yeah, I don't know why I'm going – maybe to be told that everything I do is wrong and obsolete 🙂  Seriously, the RED guys have scaled back the attitude in the past couple years, and have some interesting things to look at like the RED RAY and their Laser Projector.  
Sony (C11001, N109)
No trip to NAB is complete without a trip to the Sony booth.  About the same size as a city block in New York City, the booth is an orgasm of tech.  This year, I'm interested to see their developments with OLED (I own a BVMF250) as well as a small hope they'll be offering new HDCAM SR decks in the 5k range 🙂
Sonnet (SL10924)
I love everything about Sonnet.  I own a couple of their RX1600 SAS RAIDs and love them. I want to see what they have planned for this year.   
AJA (SL3816)
Are you really just going to NAB for the infamous AJA party?  Before the party, I'm headed to the booth to get a demo of their 4k workflow, and the KI Pro Rack.
Cinedeck (SL14911)
I'm really impressed by the CineDeck Team.  I've been looking for a true HDCAM/SR replacement and I might have found it with the Cinedeck MX.  
HP (SL9605)
I'm a Mac Guy – but I'm going to check out the HP booth, simply because all my PC friends say they've been producing kick ass products.
NVIDIA (SL3905)
With so much of my creative work being accelerated by NVIDIA  graphics cards, visiting this booth to see what they have planned for the next year is a no brainer!  Plus, everyone's favorite Coloristo Juan Salvo is working the booth.
If you have some other booths that you think are worth checking out, or you saw something cool at NAB please let us know!
-Robbie
Comments