Ever Wonder What Classic Film Restoration Entails?
Meet Colorist Jim Wicks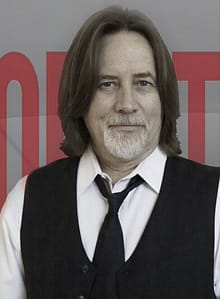 In this installment of the Mixing Light Colorist Profile series, we are honored to have colorist, color correction news guru and all around nice guy Jim Wicks.
Based in West Palm Beach Florida, Jim is a colorist working in lots of different genres, but the one that fascinates me the most is color restoration. Jim has digitally color corrected dozens of classic films including some classic Mexican films from the golden age of Mexican cinema.
Color Correcting Restored Classic Films
Imagine having to color correct a classic film where the DP, Director and Producers are not even alive anymore! But, you're still tasked in realizing and rediscovering their creative vision.
I know! A little intimidating!
In this interview, Jim discusses his background, how his approach to grading a classic film is kind of like being "the film whisperer" and is complete with sage advice for young colorists.
On a personal note, I was really excited about this interview. I'm so used to having clients sit with me in the room and bark out direction, I've always been fascinated about restoration work and how the creative decisions are made when clients aren't there to tell you what they like or what they were trying to capture. Jim's insights into the this process are very informative and interesting.
Enjoy!
– Robbie
[soundcloud url="https://api.soundcloud.com/tracks/128592583″ params="color=ff6600&auto_play=false&show_artwork=true" width="100%" height="166″ iframe="true" /]
Jim Wicks' Linkroll
Comments