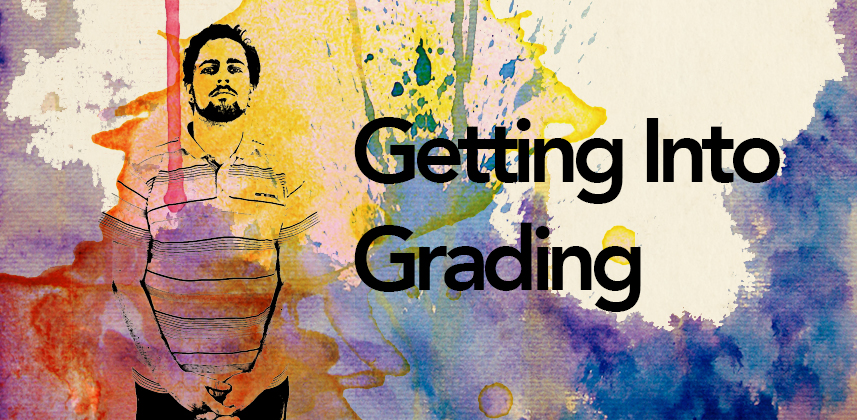 How?
I recently spoke at BVE north about Resolve for Soho Editors and the number one question I was asked at the show was "How do you get into grading" so I thought this would make a great blog post.
The answer in a nutshell is 5 years of work, great friends, 3 cities, lots of late nights and a great bit of luck.
I wish I had a magic answer for people but unfortunately grading at the level I wanted to get into as a very competitive environment.
The Beginning
Let me take you back to Ireland where I started in the world of post production. I had started as a runner at the age of 19 and had worked my way up from making tea to the machine room to assisting the online editor and flame artists to grading my own work. This process took a couple of years but I was loving the challenge and how it was progressing.
Ireland has a great film and television industry but as things like telecine machines and DaVincis/Baselights/Film Masters were extremely expensive there was between 4-5 colorist positions in the whole country. There was great opportunities for animation and compositing but after getting a taste of high end grading in commercials and feature films at the Element Post Production Dublin I wanted more.
I searched the web for training visiting forums, training centers and watching every tutorial under the sun to feed my love. You have to remember this was pre Resolve being $995. A Resolve was still a $200k system. In my adventures online I had been speaking to a great guy called Simon Blackledge on a VFX IRC channel (go on google "IRC" I know you want to) and I had asked him the million dollar question of "Do you know where I can get some proper grading training" / "How can I get into grading properly"
What I didn't realise is that Simon was great mates with the Sales Director of BMD EMEA who just so happened to be looking for a DaVinci Resolve Application Specialist and put me in touch. Off I went to Manchester on a plane and began pt II of my journey to becoming a colorist. Without Simon's help I wouldn't be grading where I am today.
The Black Magic Days
Working at Blackmagic Design was a dream. I got to learn from the guys that invented Resolve and spent half my time on a plane flying to places like the Middle East, Singapore and Las Vegas. I also got to demo and train some of the best colorists in the world. On my travels I got to hang with great guys like Robbie and Pat who I met at the NAB show. Unfortunately I met robbie for the first time almost 3 years ago and I still owe him a beer (I fall asleep a lot immediately after trade shows)  These contacts became the next step on my path to being a colorist. I always made sure to remind them I existed every time I could and then one day thanks to a foggy day in London and a canceled connecting flight back from Norway. I called into see the team at Smoke and Mirrors in London for a random chat and  a couple of months later after a pep talk from Mark "Dog" Wieldig the CTO of Smoke and Mirrors in Las Vegas I decided I couldn't resist the temptation of grading full time again and joined up as their 3rd colorist.
So the answer to the question of "How did You Get Into Grading" has to be. Great friends helping me speak to the right people, determination to succeed at the chances I was given and my hunger for learning. Even today I still spend hours watching tutorials and trying to learn as much as I can to make sure I'm always on the top of my game.
So my two pieces of advice to people who want to get into grading is firstly talk to people! Talk to as many people as you can and make sure that they remember you for when that rare job opportunity comes up. Secondly your going to have to put in the extra hours after work. Learn in your own time, show the senior people your work as you finish jobs and make sure when the chance comes up your the first person they think of. I see loads of people who want to be colorists or vfx artists but never put the extra time in as soon as work ends. and so never make it up the ranks.
At the end of the day I love what I do and it makes it so much easier to put in all the extra work!
– Dan
Comments