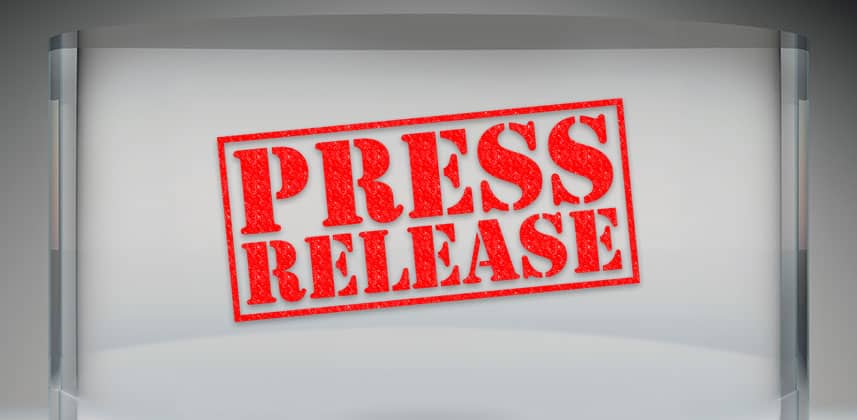 Press Release:
MIXING LIGHT RELEASES Davinci RESOLVE 12.5 TRAINING series
– Nine chapters of Insights help users get up to speed with Blackmagic Design's feature-rich software update –
Herndon, VA, USA – DECEMBER 27, 2016 — Mixing Light, with its well-known training and educational website featuring courses on the entire spectrum of color correction for moving images, has released a nine chapter training video series with 67 distinct movies and almost four hours of content helping beginner and intermediate colorists, editors, cinematographers, directors, and their assistants get up to speed on Blackmagic Design's DaVinci Resolve 12.5.
Patrick Inhofer, C.S.I. (Colorist Society International), one of the three co-founders of Mixing Light, and an indie feature film and broadcast colorist, guides viewers through the most important new features added into Resolve 12.5. Designed for users already familiar with DaVinci Resolve, this tutorial series is a perfect add-on to Mixing Light's Resolve 12 Insights and Resolve 12 Deep Insights courses. Additionally, if experienced DaVinci Resolve 12 users want to know the most compelling or 'must know' features in Resolve 12.5, then this course provides the detailed information they require.
Topics covered in the DaVinci Resolve 12.5 Insights include:
Changes to hardware requirements

Updates on managing media for editing and color correction workflows

New features for editors

New features for colorists

User Interface changes
The course ships with training movies, a Resolve 12.5 .drp Project File and supporting footage to follow along with the training as follows:
67 Interface Training Movies – DaVinci Resolve workflows, buttons, and tools for managing color correction and editorial workflows—grouped into 9 Chapters
Resolve 12.5 Update .drp Project File – Import this file into Resolve 12.5

 

and follow along with Inhofer, step-by-step
Supporting Footage – After importing the .drp file, relink to source footage and follow along with the training movies, step-by-step
Mixing Light has three training packages to help users master DaVinci Resolve 12 & 12.5:
DaVinci Resolve 12.5 Insights: In Blackmagic's latest update to DaVinci Resolve, version 12.5, the overall User Interface is largely untouched. But dozens and dozens of new features are added. This title builds upon Mixing Light's Resolve 12.0 Insights & Deep Insights training. If you already know Resolve 12 and want to learn the most important new features in Resolve 12.5 then this title is perfect for you. If you're new to Resolve, get the full Bundle – learning the full feature set of Resolve 12 – and then move on to this title to learn all the new features that make Resolve 12.5 such an impressive update. Available for US$69.
DaVinci Resolve 12 Insights: This is the core DaVinci Resolve 12 training. From setting up a Resolve system to understanding Colorist Lingo to learning a repeatable color correction workflow; this title is everything needed to get started color correcting in Resolve. At 14+ hours, users will get the core knowledge they need to know to start feeling talented using DaVinci Resolve 12 (and the craft of color correction). Available for US$129.
DaVinci Resolve 12 Deep Insights Bundle: This is an optional upgrade to the core Insights training and includes everything in DaVinci Resolve 12 Insights and DaVinci Resolve 12.5 Insights. It adds an additional 7 hours of advanced features. Plus, much more in-depth 'Grade-Along' chapters where you sit next to a professional colorist as they color correct a project. Available for US$159.
A discount is available for Insights Library Members, as well as those who have previously purchased a Mixing Light product.
Mixing Light offers editors and colorists (and anyone interested in learning about color correcting moving images) a free 24-hour test drive of the educational content available at MixingLight.com. The only requirement for a Test Drive is registering with an email address; no credit card is needed.
Image
http://www.prandme.com/mixinglight/patrick-headshot-2016.tif
Caption: Patrick Inhofer, C.S.I. (Colorist Society International), one of the three co-founders of Mixing Light, and an indie feature film and broadcast colorist, guides viewers through the most important new features added into Resolve 12.5.
# # #
About Mixing Light
MixingLight.com is the premiere online resource to learn the art, craft and business of modern video color correction and grading. Founded by three working colorists with a passion for color & education, our training comes from real-world experience not the pages of user manuals.
Our main product is a subscription to the Insights Library, which features hundreds of videos, articles, & audio podcasts. With 3-4 new items added each week, you can stay on top of cutting edge techniques, strategies and business practices used by professional colorists.
We cover an ever-growing selection of popular tools like DaVinci Resolve, Premiere Pro, Final Cut Pro X and Avid Media Composer. We also offer stand-alone training titles for DaVinci Resolve, without subscription, for those that want to jump into learning color correction software.
For more information, please visit mixinglight.com or follow us on Facebook (facbook.com/MixingLight) or Twitter (twitter.com/mixinglight).
Media Contact:
Denise Williams
Account Manager, PR&me
denise@prandme.com
+1.503.806.0755
Comments