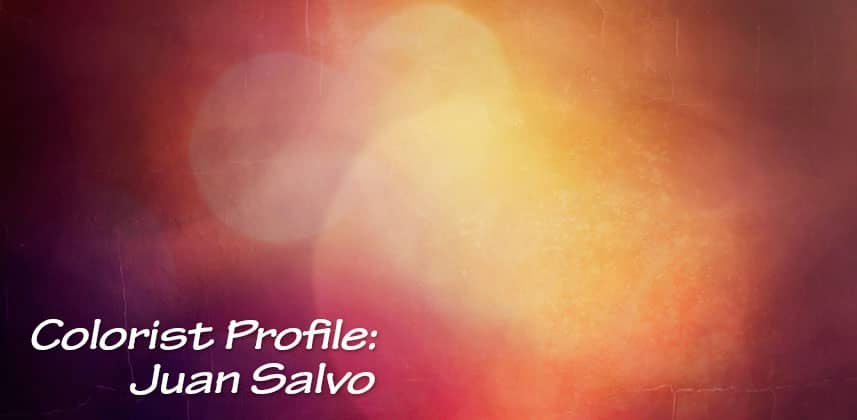 Meet Colorist Juan Salvo
What does a colorist do?
How do they think?
Why do they make the decisions that they make?
These are just some of the questions that our new podcast series 
Colorist Profile
 covers.Let's face it – there is a growing pool of information out there about how to push buttons and how to accomplish specific workflows. But there isn't a ton of information about how an accomplished colorist thinks, what motivates them, and the things they think about when picture is on screen and there are clients in the room.
About MixingLight's Colorist Profile Series
The Colorist Profile series will talk to colorists who work on all sorts of projects – narrative features, documentaries, commercials, music videos and corporate and political communication.  We'll discuss how they got started, how they work with clients, what goes into developing looks, and what advice they'd give to aspiring colorists among a plethora of other subjects.
We'll be rolling out a new RSS feed here on the blog for the series in the next couple of weeks so that you can subscribe to the Colorist Profile series, and of course let us know what you'd think would be interesting in this series.
About Juan Salvo
We are very excited to have tech guru, foodie, and all around nice guy colorist Juan Salvo as our first Colorist profile.  Based in New York City, Juan's varied client base and experience lends its self to some amazing insights into the world of grading.  We're honored to have Juan as our inaugural guest in this series, and hope that you find our chat with Juan as fun as we did.
-Robbie
P.S. Be sure to find Juan on Twitter and visit his new company site The ColourSpace
[soundcloud url="https://api.soundcloud.com/tracks/115680461″ width="100%" height="166″ iframe="true" /]
Comments