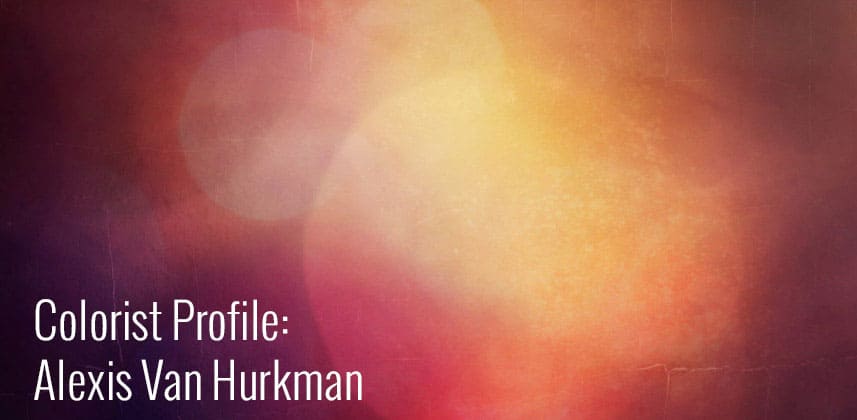 Grading? Screen Writing? Technical Writing? Directing?
Meet Colorist Alexis Van Hurkman
In this installment of the Mixing Light Colorist Profile series, we are very excited to interview writer, director, colorist (sometimes in a different order, as you'll hear in the interview) Alexis Van Hurkman.  If you've been around the world of color or even just a bit interested in color correction and grading in the past decade, you've no doubt heard of Alexis.
Alexis splits his time between production, post, and being a prolific technical writer.  Where does he find the time!?!
He's written and directed a feature called 4 weeks 4 Hours and is currently working on a sci-fi short called The Place Where You Live, and continues to have many projects in development. You can get info on all of these projects and more over at Alexis' blog. 
Besides his outstanding work on books (which you can buy at your local bookstore or online retailer – links below), Alexis is also the author of Final Cut Pro, Motion, and  DaVinci Resolve product manuals – working directly with the software development teams at Apple and Blackmagic Design.
His incredible ability to take the highly technical and put it into understandable terms – while not sacrificing detail –  has made him one of the most respected and sought after technical writers in our field.
When it comes to grading, Alexis has a diversified client base whose projects range from indie narrative and docs, to commercials, music videos and corporate pieces.
In this interview, Alexis discusses his background, how a colorist's most important asset is "learning to see", dealing with clients and the future of color correction and grading. It was a fun interview and big thanks to Alexis for participating.
Just one note:  There are a few swear words in the interview so you might not want to have your speakers blasting if you are at work!
-Robbie
Check out Alexis' ever growing blog
Follow Alexis on Twitter
Yes, you need to pre-order the latest edition of Alexis' Color Correction Handbook
Using Adobe SpeedGrade? Download Alexis' eBook Adobe SpeedGrade: Getting Started
I'm spending 2014 getting up to speed with Autodesk Smoke – I will for sure be buying Alexis' Smoke Essentials Book
[soundcloud url="https://api.soundcloud.com/tracks/118765053″ width="100%" height="166″ iframe="true" /]
Comments