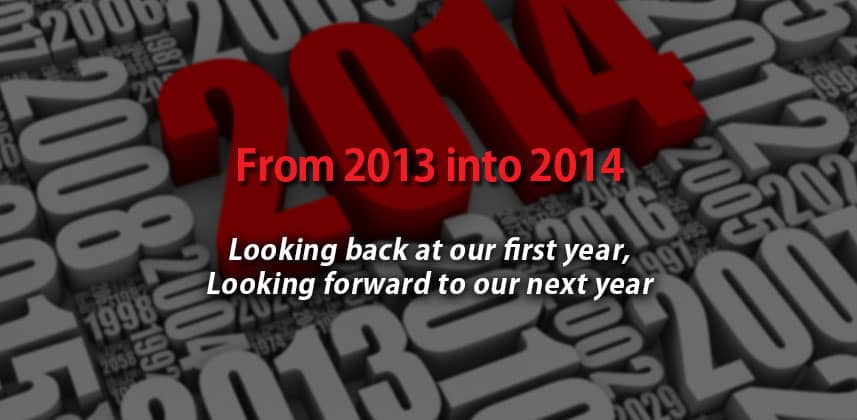 2013 In Review
MixingLight.com has finished its first holiday season and the calendar has rolled over into a New Year. It's been an amazingly satisfying year for Team Mixing Light. As we look at what we've accomplished in 2013, the roll-out of the site has been relatively smooth. Sure, there have been bumps – but those bumps were successfully navigated. As a team, we more than excited then ever to producing great content together.
2013 Shout-Outs
First – a shout-out to YOU, our members! All of your are awesome, professional, inspiring, and loyal.

Thank you for supporting Mixing Light; providing us with feedback, leaving comments and giving us topics to opine about in the Mailbag Episodes. One big goal in 2014 is to communicate with you more – thru member homepage updates, emails, Google Hangouts, Twitter, Facebook and a few other ways.  You, our members are the driving force behind this site and we want to have an open dialog with you.
Also –  a huge shout out to our programmer, Jason, who does Wordpress as a side-gig doing the quality of work you'd expect from a full-time Wordpress developer. He's helped us tame this platform to serve our, and your, needs. Thanks Jason!
We also want to thank Rob Bessette and Josh Petok, our first experiments in guest contributors. We were pleased with their efforts – helping us cover areas of the color correction craft that are outside our areas of direct expertise. In addition to Rob and Josh posting more in 2014 we have a handful of new contributors lined up for 2014.
111 Tutorials and Counting!
As we write this post at the start of January, the Insights Library has 111 tutorials / articles / podcasts. Across 9 months of operation, that's an average of 12 Insights per month. We're extremely proud of that number. But we plan on improving our consistency of output–so you'll always know when to expect the next Insight.
We've also launched a free podcast series on our Blog called the Colorist Profile – look for more of those episodes very soon as we've recorded nearly a dozen new interviews with colorists from around the world in December.
20 Insights in 20 Days Holiday Marathon
The Holiday Marathon covered topics ranging from plug-ins (Film Convert and Neat Video), Noise Reduction, Alexa, Red Dragon, FS700 and tons more. And members were commenting more than ever, with brand new topics everyday – which is exactly the reaction we were hoping to elicit.
If you missed any of our 20 for 20 Insights, go here to watch all of our Color Correction Tutorials from the Marathon.
The Mixing Light Holiday Marathon was an adventure for the entire team! We hope you all enjoyed them as much as we did. We think it's safe to say, we'll be doing it again next year.
A Stronger, Faster Website
In 2013, we spent a good amount of time evaluating the speed of the website to create a seamless Member experience. By the end of the summer – after a server migration, implementing a CDN and some code optimizations – we had the website feeling pretty spiffy…
Except for our main Insights page! Grr…
Over the course of the year as we added more Insights the main Insights page, the nexus of our membership site, would take longer and longer to load! By December it had become a serious problem. We decided with help of our programmer Jason, to set about defining the problem… and executing a series of fixes.
The end result? The Insights Library went from taking an intolerable 6-9 seconds to load down to a spiffy 2 – 3.5 seconds. We've got one or two more tricks up our sleeves to increase the site speed even further.  Over the first few weeks of 2014 we have a series of additional tweaks we'll be making to increase speed and the overall member experience.  Plus, we'll be rolling out some new exciting features on the site very soon.
Looking Forward to 2014
We have a ton of exciting new plans for 2014 including:
Member Feedback: Tell Us What YOU Think
Early in 2014 we'll be sending out a survey to all our members. We want to know how you think we're doing. We also want to know what you would like to see next! Of course, you don't have to wait until the survey! If you have any thoughts and ideas about how to improve MixingLight, please do drop us an email via the contact form.
Posting Schedule
If there was one thing that the Holiday Marathon taught us, it was the benefit of providing our members with a consistent publishing schedule. By the end of this month, you should notice a definite schedule to our Insight postings. We want you know when exactly to expect new Insights, rather than the more random schedule of postings we did in 2013.  Our goal is to post 3-5 Insights per week with a equal mix between Dan, Pat, Robbie and our contributors. By the end of January we should be into this new rhythm.
Member Communications
The most obvious way to increase our communication with you is through regular emails – with links to the most recent batch of Insights and Blog posts. We're working on precisely how to implement this plan of action – you should see improvements in this area soon.
Less obvious, is using the technology around us to literally communicate directly with you. If you want to participate in this new initiative, add us to your Google Plus Circles! We're experimenting now with Google Hangouts. The plan is to hold a live Hangout for our members, with monthly themes, to answer your questions in real-time.
New Self-Contained Training Programs
Literally just this past weekend, Robbie supervised a music video – shot on a mix of BlackMagic cameras and RED Scarlets. Dan will use these assets and his music video grading mojo to create a new DaVinci Resolve training series. Creating these titles takes an enormous amount of time and expense, and just like our SpeedGrade CC training title, it will be a stand-alone title – but offered at a substantial discount to our members.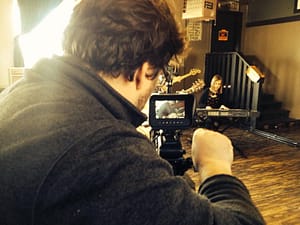 And More . . .
Oh yes, we have MUCH more planned for 2014. For us, 2013 was a proving ground – showing us there is interest in a Membership site like ours. This year we're going to take it to a new level – and we hope you'll stick around (or join us) for the ride!
Here's To 2014!
Comments